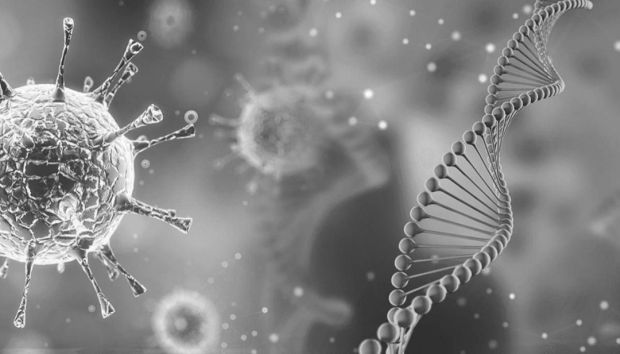 US President Donald Trump made world headlines when he announced last week that he had contracted Covid-19, and then was immediately whisked to hospital.
The world expected him to be confined for at least a week or more but surprisingly, he was discharged after three nights.
No one's even sure if he's now in quarantine at the White House. We're hearing nothing at the moment. Did he discharge himself by exercising his presidential rights, or did the doctors really think he was already in the pink of health?
Come on, none of us believe this, unless politicians are a special breed of people immune to the virus.
Our leaders will be dealt with cynical smirks and disgust when they tell us that there are no double standards in the enforcement of quarantine and standard operating procedures (SOPs).
Ordinary Malaysians infected with the virus can expect to be isolated at Sungai Buloh Hospital, at least that's what's happening in our country.
In the United Kingdom, "victims" are being asked to stay home until significant complications surface. And that's simply because the health system has collapsed, and they can't cope with the sheer numbers anymore.
Then, there is the indifference among Britons towards the pandemic. Malaysians living there get the impression they are taking it lightly.
Many Britons allude to disliking instructions which impede on their personal liberties, so no one is going to tell them to wear a facial mask, or ban them from having their pint at the pub.
But at home, complacency is obviously one reason why our numbers have also shot up beyond the movement control order (MCO) period. In fact, it's the grimmest picture we've painted yet since Covid-19 hit us.
If the MCO kept us indoors with its tight rules, then we are losing that safety net because it's unlikely it will be re-imposed due to the disastrous implications for the economy.
We're already worse for wear as layoffs and pay cuts have continued. Many companies are still struggling to stay afloat and signs indicate they can't survive for long.
Our politicians must be deaf or plain clueless if they don't know the sentiments on the ground.
Some people have put up banners venting their anger at the intense politicking taking place in Malaysia.
We may think they are politically motivated and aimed at making the government look bad, which could be the case, but seriously, people are just fed up because they have greater concerns on their minds.
The police also have better things to do than trace the people behind the banners in Ipoh and Johor Bahru.
And now, we're all worried about becoming Covid-19's next victim.
Surely it seems totally out of place for us to deal with a general election and jostle for positions while Malaysia faces numerous challenges.
In Sabah, former chief minister Tan Sri Musa Aman has been targeted for triggering a snap state election.
Some of our politicians have become infected, thanks to the Sabah elections, in which necessary health SOPs were likely ignored.
And some of them probably think they have super immune systems, like Donald Trump, and returned to Kuala Lumpur and carried out their work like usual, without being quarantined at home.
Like with the first MCO, the fear is that it will be the marginalised groups like the B40, migrant workers and small local businesses that will be most affected.
Many Sabahans who returned to KL have contributed to the spread of the disease.
Malaysians have every reason to fear that a snap election or the coming Sarawak election will replicate the Covid-19 outbreak in Sabah.
We look bad because there's only so much the Health Ministry and its frontline workers can do. If our politicians and campaigners choose to ignore the rules, no one can stop them, especially if they're political bigshots.
Singapore, South Korea and New Zealand have all recently held their elections and managed to keep everything under control.
All the campaigners, regardless of their allegiance, must bear the blame in one way or another. The Election Commission has mandated that campaign events adhere to physical distancing, temperature checks, recording attendances, limiting the size of rallies and the mandatory use of face masks and hand sanitisers.
Yet, parties still conducted traditional campaign events where members shook the hands of potential voters, said Thomas Fann, chairman of election watchdog Bersih, who was in Sabah to observe the polls.
The Edge reported that photographs from the campaign trail showed one politician from the Gabungan Rakyat Sabah side, who later tested positive, not wearing a mask while squatting inches away from a trader at a wet market. Authorities later closed the market indefinitely.
The Health Ministry should have insisted that everyone returning from Sabah be self-quarantined for 14 days. The same rules should be applied with no exceptions.
But the government said there was no need for the two-week confinement if those returning from Sabah tested negative.
DAP assemblyman Lim Yi Wei tested positive five days after returning from Sabah, even though an initial test at the airport showed that she didn't have the virus.
Then, there is Religious Affairs Minister Datuk Seri Dr Zulkifli Mohamad Al-Bakri, who has also tested positive for Covid-19.
He attended a Cabinet meeting and had close contact with Cabinet ministers and Prime Minister Tan Sri Muhyiddin Yassin, all of whom have since undergone health screening. He also attended numerous events from Sept 24 to Oct 4. Those who have been exposed to virus carriers are advised to go for Covid-19 screening at any government clinic as soon as possible.
In many of the photographs, he was seen not wearing a mask.
Yet, during the MCO, he was very careful, so this can only be attributed to complacency, which many of us are guilty of. The only difference is we never needed to visit Sabah or attend the many functions politicians have to.
The paradox is that politicians still eat, sleep and dream about having elections as soon as possible, purportedly to serve us better, but without the thought that an election could put us all at risk of being infected with the virus.
It seems that getting themselves elected and being rewarded with positions are more important than anything else, and at the end of the day, what could average Malay-sians get even if these politicians can dramatically transform their lives? Nothing.
While the new Members of Parliament enjoy their new perks and privileges, the rest of us are still stuck with our pay cuts and eating the same "economy rice" or "nasi budget".
Malaysians have earned the right to be cynical and pour scorn on these selfish politicians.
There is a famous Malay proverb, "harapkan pagar, pagar makan padi", which, translated to English means, we depend on the fence, yet the fence "ate" the padi.
This proverb is normally used when a person is relied upon and trusted to protect something, yet is the one destroying the subject of protection.
My friend Anas Zubedy has modified it instead to "harapkan politik, politik makan hati", which means if you place your hope on politics, you will end up disappointed.
Then there is another proverb "sebab nila setitik, rosak susu sebelanga", where the closest English equivalent would be, because of one person's bad behaviour, the whole community gets a bad name, or one bad apple spoils the bunch.
Anas thinks it should now be "sebab politik setitik, rosak negara sebelanga", meaning because of politics, the whole nation has been affected.
I will stick to one simple Malay word whose nuances can only be captured in Bahasa Malaysia: it's meluat (fed up). I hope our politicians who dream every night of delusions of grandeur get it.