ON THE BEAT
By WONG CHUN WAI
WE are just a week away from December and usually by now, I would have received a few diaries and calendars. But not this year.
I have only one diary and my colleagues tell me I am lucky because they don't even have one. We figured companies are cutting back on expenses and giveaways are almost certain to top their list of cost-cutting measures.
Traditionally printed Christmas and New Year greeting cards are expected to be replaced by e-cards this season as well.
It takes a little getting used to for most, particularly if there are no bonuses, and workers are told that they are lucky to keep their jobs as the global economic crisis takes its toll.
In Malaysia, most of us have not been seriously bitten by the credit crunch as its impact would be clearer only by the middle of next year.
But in Penang, US-owned factories have already cut down production and workers have been told to go off during the holiday season.
Previously, this would have been the busiest time of the year as workers rush to meet the deadline. And now, there could be retrenchments eventually.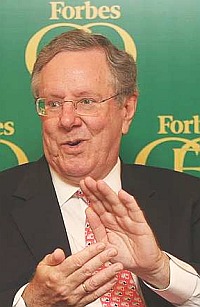 The buzzword today is cost cutting. From a ban on staff recruitment to travelling on budget airlines for company trips to closing down unprofitable branches, employers are taking tough measures to keep their expenses down.
It's simple – when the patient is bleeding, you have to stop it before it worsens. Then, the treatment begins.
For obvious reasons, salaried workers would not like cost cutting measures. Nobody likes changes, particularly if it means changes to their lifestyles and working habit. Sometimes, it could even mean sacrificing basic items for the family, including college education for the children because of a salary cut.
But cost cutting can also lead to reinvention and restructuring. It need not be disruptive but innovative as it means cutting away the fat and making the company leaner. The same is applicable to the public sector, which has more reasons to apply these austerity measures as they use taxpayers' money.
There is a Chinese saying that in times of crisis there are also opportunities. One of the most uplifting comments I have read of late, in the midst of gloom and doom stories dominating the media, must be from Forbes magazine editor-in-chief Steve Forbes.
He believes that the world is still flush with cash, unlike the generally-held belief that the world has run out of liquidity.
"It's frozen because of fear, but the cash is there. Productivity gains are burgeoning," he wrote in his latest commentary "How Capitalism Will Save Us" in the magazine's latest edition.
He even predicts that the global boom "will resume next year, slowly at first and then with increasing momentum" but warns that it would depend on the "political aftermath."
That means political leaders need to pursue policies that promote growth, including cutting tax rates, as "taxes don't just raise revenue, they are also a price and a burden" and that the "tax you pay for income is the tax you pay for working."
Certainly a lot of middle class, salaried Malaysians would share their frustrations over the tax regime we have.
But as in previous financial crises, when jobs are hard to come by, or young people do not find it attractive working with reduced wages, many have become successful entrepreneurs.
In the same issue, Forbes publisher Rich Karlgaard pointed out that in the 1970s, when the economic outlook was eerily similar as stocks took a beating, names like FedEx, Microsoft, Genentech, Apple, Oracle and Southwest Airlines were born.
It was high income tax and a lousy stock market, he wrote, that drove bright young people into unconventional careers.
Recently, I met a group of Universiti Kebangsaan Malaysia graduates of 1984. It was a bad time to leave university then as jobs were scarce and many jobless graduates were paid allowances to just sit in government departments.
The circumstances drove many to become businessmen and to create jobs. We met for the first time in 25 years and I was pleased to learn many were running their own companies, and doing better than those who secured jobs.
Over-reliance on the government by graduates, especially those who are not marketable because they lack language and social skills, would complicate matters in a financial crisis.
Start-ups with lower pay could in the end be more financially rewarding. Risk-taking and innovation are what the nation needs.
In times of difficulties, there can still be a silver lining as new ideas would emerge to ensure survival.