The universally loved pandas are regarded as national treasures and certainly deserve to be given the royal treatment.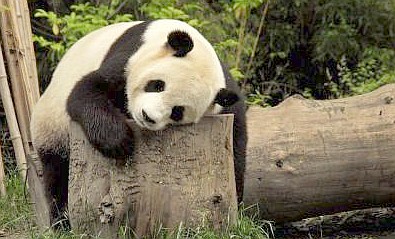 On Friday, an agreement was signed by the China Wildlife Conservation Association and Malaysia's Wildlife and National Parks Department. It is certainly a feather in the cap because the panda loan request was made by Prime Minister Datuk Seri Najib Tun Razak to his Chinese counterpart Wen Jiabao during his visit to Nanning in April.
Besides Malaysia, only eight other countries have reportedly been given the honour of hosting these giant pandas, including Thailand and Singapore. In the case of Malaysia, the loan is to mark our 40th anniversary of diplomatic ties with China.
Singapore's panda pair of Kai Kai and Jia Jia are due to arrive in September, about six months later than the originally planned date.
Their new home is River Safari in Mandai, which is slated to be open by the year's end. It has been reported that the pandas will be placed in a 1,500 sq metre enclosure that will cost Singapore S$8.5mil (RM20.9mil).
The enclosure, which includes an outdoor area, a walkway that allows visitors to view the pandas up close and an air-conditioned exhibit area, will be ready by the end of this month.
Wildlife Reserves Singapore (WRS) chairman Claire Chiang was quoted as saying that the environment had to be at its best when the pandas arrived.
"The pandas are a precious gift from the state, so we are exercising the highest level of prudence and a heightened sense of responsibility," she said.
When the panda loan to Singapore was first announced, a television crew was sent to Sichuan Province for a sneak preview of the pandas at the Bifengxia base.
The authorities went on a public relations campaign to boast of its "eco-friendly" food for the two pandas, pointing out that a special bamboo plantation covering 8,000 sq metres had been created to grow bamboo for the endangered animals.
In Thailand, Chiangmai Zoo has been home to panda couple Lin Hui and Xuang Xuang, on loan from China since 2003. The zoo has been really lucky because Lin Hui gave birth to her first baby in May 2009.
The panda birth created such a global sensation that visitors waited in long queues just to catch a glimpse of baby Lin Ping through closed circuit television during its first three months.
Shortly after the birth, The Nation newspaper quoted zoo director Thanapat Pongamorn as saying that the zoo had clinched a deal with cable television True to broadcast the life of Lin Ping and other animals at the zoo for two years.
At the time of the report, Lin Ping had already raked in 10 million baht (RM1mil) for the zoo, with half of the zoo's daily income of 100,000 to 200,000 baht (RM10,000 to RM20,000) coming from tickets for the panda section.
For Singapore and Thailand, the authorities and the public wasted no time in exploring the numerous opportunities available from the loan of the pandas instead of engaging in time-consuming unproductive debate.
That aside, it is important for us to note that diplomatic ties between Malaysia and China are at its peak today. According to reports, bilateral trade volume is set to hit US101bil (RM319bil) this year, after reaching US$91bil (RM287bil) in 2011.
We are also reportedly the third country in Asia to hit this milestone after Japan and South Korea. Malaysia benefited from a surplus of US$30bil (RM95bil) last year, with IT products making up 40% of bilateral trade and palm oil being the biggest commodity export to China.
Relations with China received a further boost when both sides launched the China-Malaysia Qinzhou Industrial Park. There is already talk of setting up an economic and trade cooperation zone in Malaysia.
The panda loan is more than just a visit by two cuddly animals – its significance goes beyond that as far as diplomatic and economic relations are concerned. A lot is at stake, thus the pandas deserve nothing but the best during their stay here.