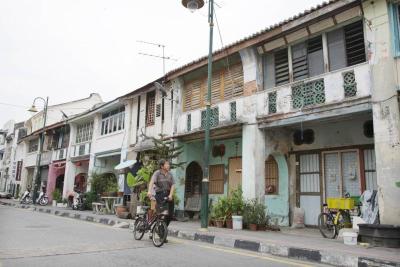 Wong Chun Wai may have left Penang more than two decades ago to settle down in the Klang Valley. But his heart remains in his hometown. Now, in this column aptly titled Penang's History, My story, Chun Wai makes the streets of George Town come alive by taking a walk into the past to unravel the personalities and events that made Penang what it is today. It is history, and also his story, as the writer juxtaposes the stories with those of his growing-up years in the heart of George Town. The weekly column begins today in StarMetro.
MORE than ever, the stories behind all the street names lining George Town need to be told. Unlike most major towns in other states, the names of roads bearing the original names of colonial administrators, Malay leaders, Chinese tycoons and Indian traders have remained unchanged.
Yet, it would not be wrong to assume that the lovers, strolling along Gurney Drive, hand in hand, are unlikely to have any idea who is Henry Gurney. Or care.
Henry Gurney was a British High Commissioner who was ambushed and killed by the communists on his way to Fraser's Hill, but that's another story.
The motorists passing by Farquhar Street daily probably do not see the need to find out about Robert Townsend Farquhar, who was a Lieutenant Governor — a senior colonial officer, who was a representative of the Queen.
But there is also romance, err sex, in history. There is Love Lane. Some said Love Lane, or ai cheng hang as the Hokkiens called it, was so named because sailors used to meet their local lovers there, with its large Eurasian community around the church while others claimed the name originated from its association with the local Chinese rich who kept their mistresses by the adjacent road, Muntri Street.
In fact, at least one house there had a horse stable. For a while, the stable was converted into rented homes but now, it has become a boutique hotel, appropriately named The Mews.
And who is the Muntri or Mentri that was so important and powerful until a name was referred to this man?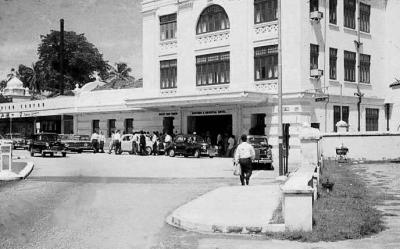 This is a weekly column to share my passion for the history of Penang, my hometown, and where my heart is still is although I have lived and worked in the federal capital for the last two decades.
I have made it a point to return home at least once a month to see my parents, who are already in their 80s, and they remained an important reminder of my roots.
The history of Penang has always been fascinating, not just to Penangites, but Malaysians in general. That is why, this column, will not only be published in Penang but also in the Metro section of the central edition.
History, as the name suggests, is about His Story. Unfortunately, most of us can only recall nightmares about how our history teachers forced us to take down long notes and memorise useless dates, which has no bearing to our lives!
Bad history teachers and bad teaching methods killed all our enthusiasm because our teachers forgot that history is about telling interesting stories to keep our attention, so that we learn how people used to live their lives and how we should learn from the past, so we would not make the same mistakes as they did.
This column seeks to talk about the personalities behind the names of the streets in Penang and it is also about my story — of how growing up in Penang, during the 1960s and until my adulthood of the 1980s, were like.
Thanks to people such as Khoo Salma Nasution, who remained a source of inspiration for me and for wanting to share our love of Penang history.
Her book, Streets of George Town, Penang, has gone to the fourth edition, and will be a major source of my work.
Then there is Dr Neil Khor, a former colleague, who is now instrumental in helping to make the heritage of Penang alive.
But much of the researched work for this column is based on the work of my colleague, Ronald Byrne, who ran a weekly column, called The Old and The New for The Star, in its northern edition in the 1980s.
He took the trouble to produce old pictures of the streets and ran them along the scenes of the streets, as they are today.
The postcards were contributed by Chan Guan Fook, who has a huge collection of these vintage post cards.
Thanks to the Internet, there are many amateur historians who have blogged about the history of these personalities who made Penang what it is today.
Ex-Bernama journalist, Syed Imran Syed Ahmad, has painstakingly written much about the streets of Penang via his kudaranggi.blogspot.com site, which I like to credit as another source.
This fresh attempt hopes to rekindle interest among young Penangites and the state's leaders — on both sides of the political divide — who have made Penang their home.
In this journey, join me in the walk through the heritage trail where this writer hopes to learn more about our past from you as well so that the present and future can be more meaningful and interesting!