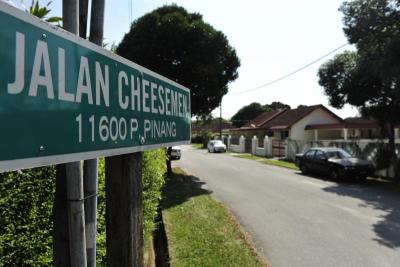 IT IS impossible to write about the history of my alma mater, St Xavier's Institution (Penang's History, My Story, The Star on Jan 26), and to risk the wrath of my readers, especially Penangites, by ignoring rivals Penang Free School (PFS).
The irony is that we were once neighbours along Farquhar Street. PFS was founded by Anglican chaplain Rev Spark Hutchings in 1816. Hutchings School, where PFS had its beginnings, is located next to the state museum, which is just steps away from SXI.
Hutchings also founded the St George's Church in Farquhar Street, the oldest Anglican church in South-East Asia.
PFS was the first English medium school in the country, and also in South-East Asia. Many thought "free" means free from fees, but actually, the "free" means the school is "open to all". Unlike missionary schools such as SXI, care was taken in providing secular education.
It was only in 1928 that PFS moved to Green Lane — now renamed Jalan Masjid Negeri — and has remained until today.
When we talk about rivalry between SXI and PFS, it was so strong at one time that fistfights used to break out between schoolboys at sport matches. Police had been known to be called in to stop these squabbles.
Each time the teams met, the supporters will be out in full force, and many creative sports chants have been heard through the years. Even in defeat, we could be creative. I remember one time, when the Saints had lost a hockey match, the disappointed supporters were still able to sing (to the tune of Give Peace a Chance) – "Call us the Saints… we gave them a chance!"
This writer himself has turned up at such games, especially football and hockey matches, to support my school in "enemy territory", the very huge field that fronts the school building.
The Frees shudder when they are told to run round the field as punishment, because one full round is not 400m but close to a mile. And another interesting aspect of this school is that surrounding the field are residential houses that are much sought-after by the upper middle class.
Previously, the headmasters would stay in the two-storey Straits-style bungalow next to the pavilion but after being empty for some years, it was recently refurbished and turned into a hostel and homestay programme.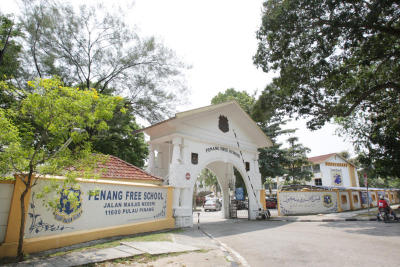 Both SXI and PFS, as premier schools then, also had boarding accommodation for out-of-state students, and both definitely had good sport facilities as well as other extra-curricular activities.
They were also elitist in nature with the Western teachers running the schools the way it was done in England. The first headmaster was James Cox and until 1963, when Datuk Tan Boon Lin became the first homegrown Malaysian headmaster, all previous headmasters were Westerners.
Expectedly, three roads in the vicinity of PFS have been named in honour of three PFS headmasters — William Hargreaves (1891-1904), Ralph Henry Pinhorn (1904-1925) and William Hamilton (1925-1926).
There is also another road nearby named Cheeseman Road, after Harold Ambrose Robinson Cheeseman, a PFS teacher who started the scouting movement in Penang in 1915.
The school has honoured all four by naming sport houses after them. Another two houses were named after two famous alumni — the first Prime Minister Tunku Abdul Rahman and legendary plague fighter Dr Wu Lien Teh. In 2009, headmaster Ramli Din increased the sport houses to eight by including the Raja of Perlis Tuanku Syed Sirajuddin Syed Putra Jamalullail and Tan Sri P. Ramlee.
Let me share a bit about Pinhorn. According to various documents and reports, Pinhorn was the old, stern English principal that we often see in the movies.
"The most obvious feature of his character was his stern discipline and he was very much loved and respected by the pupils and teachers as well," one website recorded.
"His circle of friends greatly admired him for his geniality, modesty and humility. Dignified in appearance, his capacity to act in full awareness of the great question that was all meant by education, took a heavy toll of his time and energy."
It was reported that "the school's management to treasure Pinhorn's loving memory as a great headmaster, had set up several memorials, namely school prizes in English Language and Literature, History and the School House in games and the Library. The local council had fittingly named a road Pinhorn Road.
Pinhorn retired in 1924 and reportedly after spending some years in happy retirement, he passed away peacefully in England in 1938.
Old Frees are fond of relating the many ghost stories related to some of the headmasters, in particular Pinhorn.
A colleague told me how students who stayed back to study late into the night would hear footsteps along the corridors, which many believe were those of Pinhorn.
But Pinhorn was in the news more recently because the Chief Minister Lim Guan Eng is now staying at a rented bungalow at Pinhorn Road instead of the official residence, Sri Teratai, at Macalister Road, opposite the St George's Girls' School, where Datuk Seri Shahrizat Jalil was once a student.
Interestingly, Guan Eng has decided to send his son to study at SXI despite staying at a road named after a PFS headmaster.
Apart from their legacy, the good thing about these two schools is that they still kept their Latin mottos. For the Saints, it is Labor Omnia Vincit (Labour Conquers All). And for the Frees, Fortis Atque Fidelis (Strong and Faithful).
Readers write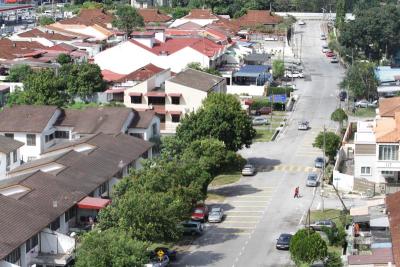 Reader SL Wong, who stays in Air Itam, wants to know about the origins of Zoo Road.
Chun Wai: There indeed was a zoo in that location. According to reports, a flamboyant monk by the name of Fa Kong, which purportedly means "Empty Dharma", had built a zoo at the foothills of Penang hill. He was said to be a practitioner of Zen Buddhism. Except for the name of the road, there is no evidence that the zoo was located at the actual road itself but it is accepted that he kept the animals at the foothills. Well, Zoo Road is at the foothills.
Email from Roger Scott Lewis in Toronto, Canada : Just read your very interesting article about historical George Town. However, I want to just bring one small error to your attention. Technically, Convent Light Street was not the first girls' school in town. Martina Rozells, the wife of Captain Francis Light, had a small thatched nipah hut built along King Street, somwhere between Church Street and Bishop Street. It shows up on the oldest map of George Town and was written in French as "Ecole des Jeune Filles" (Why in French? I'm not sure) It was supposed to be for girls and/or orphan girls, I believe.
Chun Wai: Thank you for this bit of information. It is always good to learn something new. The Convent Light Street was founded by three French nuns namely Sister Gaetau, Sister Appolinaire and Sister Gregoire who arrived in Penang in 1852.
> If you have queries on the streets of Penang, or your own stories, kindly email to mystory@thestar.com.my