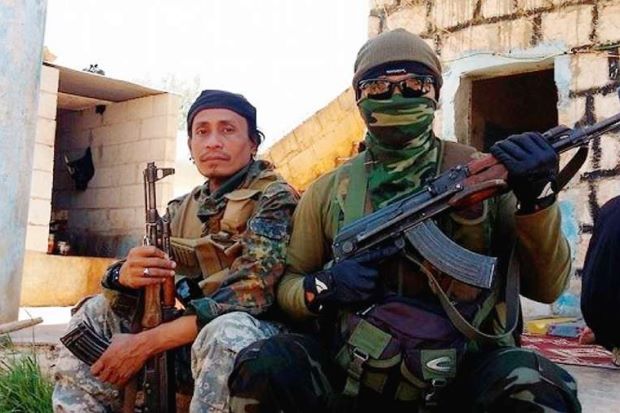 For years, radical Malaysians have been fighting alongside jihadist militants overseas but they kept a low profile at home to avoid detection by the authorities. Nowadays, some are using social media to flaunt their 'heroics'.
UNTIL Ustaz Lotfi Ariffin got thrust into the limelight by heading to Syria to wage a war against the Shias in the Syrian civil war, his only claim to fame was being a regular face in the political-religious ceramah circuit in the northern states, especially his home state of Kedah.
But the sacked Kedah PAS Youth information chief has always been a firebrand, who preached to his listeners of mostly farmers and traders that it is a heroic and religious duty to die as a martyr (syahid) in a holy war against enemies of Islam.
So influential was he that the Pakistani-trained religious scholar was elected into the Islamist party's powerful PAS ulama council at federal level.
In fact, in the official Kedah PAS Youth blog site, the party announced a book written by Lotfi, entitled Siasah Syar'iyyah, detailing his detention under the Internal Security Act, and a short biodata boasting his involvement in militant activities with al-Qaeda leader Samir Saleh Abdullah al-Suwailim in the Tajikistan civil war in the 1980s.
The Saudi-born Samir, also known as Emir Khattab, died in 2002. He fought in Chechnya against the Russians and was credited with forming the Islamic International Brigade with many foreign fighters.