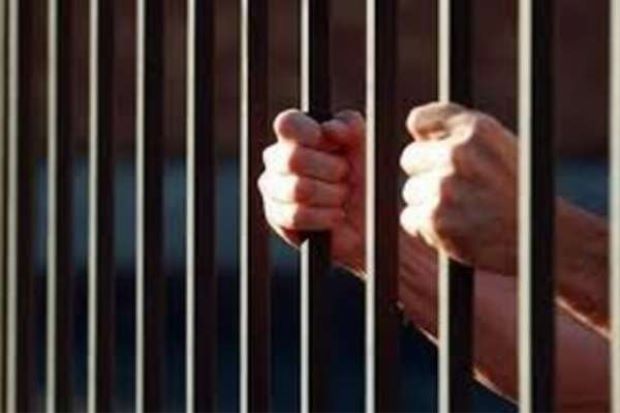 Sam Kian Seng, who has already spent 27 years in prison and who is making a difference in the lives of his fellow prisoners, harbours hopes of being a free man again.
IN the course of my work, I have met all kinds of people. From kings to prime ­ministers to even former terrorists but one person – a prisoner – has remained very much in my mind.
In fact, his case has continued to haunt me ever since I met him a few years back. It started with a telephone call from a very senior Kajang Prison official.
He said I should meet up with Sam Kian Seng as he seemed to have a gift that has fascinated him and other prison officers.
It isn't every day that prison officials would call up a journalist to help seek the release of a prisoner, whom they feel has transformed himself into a model citizen.
"We see him every day from the day he stepped in here. We know him better than anyone in the Pardons Board. He has changed and, more importantly, he has been changing the lives of other inmates," the official told me.
The long-serving prisoner is able to do what many prison wardens and counsellors cannot do – he turns hardcore criminals into church mice, literally.
He readily gives away soap and toiletries to other prisoners and he encourages inmates to go for rehabilitation.
He counsels the inmates, leads daily worship and conducts Bible classes in cells, and provides information about non-governmental organisations like Malaysian Care and halfway houses to prisoners about to be released.
Every Sunday, over 60 inmates, including former hardcore criminals, spend their time in worship under his leadership.
But Sam is serving a natural life jail sentence where he will have to die in prison. He was also given six strokes of the rotan. (A normal life sentence only requires a convict to serve 20 years with the usual one-third remission.)
In short, Sam who was arrested for gun possession in a 1988 robbery will never be able to get out from prison alive. The authorities said he should have been sentenced to death, by right, but he escaped the gallows because he was not the principal offender.
He has continuously appealed to the Pardons Board to have his punishment reduced to life imprisonment but he has not been successful.
His appeals file is thick with letters written by the most prominent lawyers and even prison officers who see his work and know him, but it has not worked.
When his parents died, he was not given a chance to attend their funeral. After all, he is a nobody, not a popular politician.
Every warden in Kajang prison, who are mainly Muslims, and almost every counsellor who does prison work, knows of this man, Sam Kian Seng. There is plenty of sympathy and support for him but it remains just there.
When I visited this man, the prison officials told me I could have all the time I wanted. After all, time passes by very slowly behind prison walls.
There was plenty of awkwardness as I barely knew this man. I was asked to read up all the appeal letters before I met him. Some, who wrote these appeals passionately on his behalf, have themselves passed way.
He spoke to me in English, which he taught himself, as he was told that I could not speak Mandarin. He was also told that I would struggle with my Cantonese or Hokkien. But we managed well. I was facing a man who would most likely die in prison and yet, he spoke about his plans to carry on with his counselling work once he was released from jail.
I let him speak, not interrupting at all, and when he finally ended, I told him that I would try my best to help him.
I have sought the audiences of two Sultans to alert them of this case. Unfortunately for Sam, the crime took place in Kuala Lumpur – and any appeals for a lesser sentence, or even pardon, would have to come from the King.
The Pardons Board, which includes the Attorney-General, would have to make their recommendations to the King but unfortunately I have no access to His Majesty The King.
But the process to grant a pardon is the same, whether at state or federal level, so I felt sharing my views with the two Rulers would help as they have direct access to their fellow Rulers.
The two Sultans have suggested that he should write, or at least I should write on his behalf, to the Conference of Rulers and that they would bring this matter up for discussions with their fellow Rulers, if there is a merit to the case and whether what I have heard is the truth.
I have not met Sam since our one meeting. Church workers who regularly meet up with him said he always asked about me. They swore that Sam is a changed man. His conversations with them have always been about God, forgiveness and how to help others.
Sam's dilemma is constantly on my mind because of the recent audience I had with His Royal Highness the Sultan of Johor.
On the occasion of his coronation, Sultan Ibrahim Sultan Iskandar had issued a royal pardon for a man on death row who has been in prison for the past 11 years. The pardon was for the 29-year-old man who was sentenced to death for murder in 2004.
Johor State Secretary Datuk Ismail Karim said the state government hoped that the released prisoner would put to good use the second chance given to him to improve and develop his life, his family and also for the country.
Sultan Ibrahim also reduced the death sentences of 10 other prisoners to life imprisonment and natural life sentences.
Six prisoners were spared the gallows through the royal amnesty by only serving life imprisonment. They were originally sentenced to death under Section 39B (1) (a) of the Dangerous Drugs Act 1952 and Section 3 of the Firearms (Increased Penalties) Act 1971.
Four others who also faced the death sentence were granted amnesty where they will serve natural life sentences. They were previously sentenced to death under Section 3 of the Firearms (Increased Penalties) Act 1971 and also Section 302 of the Penal Code for murder.
Early this month, the Sultan of Perak, Sultan Nazrin Shah, pardoned a prisoner and granted a commutation of the death sentence of two prisoners to life imprisonment, in conjunction with his enthronement.
Perak Pardons Board secretary Datuk Razali Othman said the decision was made by the State Pardons Board conference chaired by the Sultan at Iskandriah Palace.
Razali said the Sultan had issued a reminder that any appeals from prisoners must be submitted by the prisoners themselves or through the channels prescribed and not forwarded by a third party using other channels.
He said the Sultan also decreed that a sentence was imposed to act as a lesson to the public to respect the laws of the country.
He added that a pardon or lessening of a sentence that had been decided by the court would be considered when prisoners who filed the appeal showed remorse, had repented and apologised, with promise of good behaviour and would not repeat the same offence.
Reflecting on these remarks on when a pardon can be issued, my mind goes back to that day with Sam once again.
It has been hard for me, after that meeting, to simply put his case aside and to tell myself that there's only so much I can do as an ordinary person.
But as I pressed my hand on to the panel which separated us to say goodbye, he told me that he believed that he would walk out of prison one day and continue his mission work outside.
When I asked him why he should be optimistic, he looked and me and said: "Sir, even the word hopeless begins with hope."
I learnt something from Sam, the ­prisoner serving a natural life sentence, that day. Surely, there is a need to strike a balance between the interests of the public and the interests of the offender. A ­repentant person deserves a chance in life, especially if he has paid his debt to society.
I do not know what else I can do but to make a direct plea to the powers that be, those with influence and authority at the Federal Pardons Board. You have been put there by God; I hope that this article will strike a chord among all members of this Pardons Board.
Please revisit the case of Sam Kian Seng – Number 1000 2901 – who has already served 27 years. Let his hope to walk out of prison a free man not be in vain.