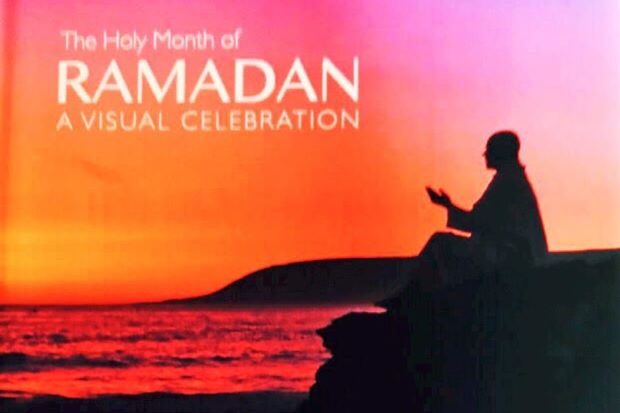 Moderation is key to a stronger nation and we must pursue it, no matter how difficult it is, for the sake of this great country.
EVERY few months, the Islamic Arts Museum Malaysia would send me a copy of its latest coffee table book.
Through its generosity, my collection of books on Islam has grown over the years, and as a result my knowledge of the religion has grown too.
The museum is located right in the heart of Kuala Lumpur between the Lake Gardens and the National Mosque. It is certainly a world-class museum which houses more than 7,000 artefacts, as well as an exceptional library of Islamic art books.
For this Ramadan, the museum has produced a 334-page collection of rare photographs from around the world capturing the beauty of Islam's holiest month. The Holy Month of Ramadan: A Visual Celebration brings together the works of the best photojournalists and amateurs around the world who visually captured the spirit of Ramadan.
It is probably the world's first and only photo publication dedicated solely to the fasting month, with over 300 pictures.
One picture that caught my attention was that of a Palestinian Christian who served as a Musaharati to wake up his Muslim neighbours for sahur in the old city of Jerusalem.
The Musaharati, or public waker, is the person who rouses Muslims in his neighbourhood during the holy month of Ramadan to take their meals before starting the fast.
The Musaharati's job starts an hour ahead of daybreak when the Muslims start a new fast with the sunrise, according to a report.
He is used to calling each of the sleeping residents by his name and doesn't hesitate even to knock at each door to make sure that they would not miss the pre-dawn meal.
These wakers carry out their job by banging a small drum and chanting a rhyming song learnt by heart while walking through the old alleys. They are rewarded with tips or food, depending on the generosity of the neighbours.
The point is this – the fasting month isn't just about Muslims but also non-Muslims joining in this special month.
Although the Western media prefer to dwell on the conflict of the Middle East, the people-to-people relations are entirely different.
On a trip to Jerusalem more than a decade ago, I have seen how the Palestinians, both Muslims and Christians, live together, sharing the same wishes and aspirations, like any ordinary people.
It was perfectly normal for Muslims to sell Christian religious items such as crucifixes at biblical sites located at Muslim areas and it was normal for Muslims to attend church services during Christmas.
Interestingly, it is a Muslim family that holds the key to the Church of the Holy Sepulchre, one of the most revered shrines in Christiandom. It is a tradition stretching back more than 1,300 years and passed down through the generations.
This is the site where most Christians believe is the site of the crucifixion, tomb and resurrection of Jesus.
According to one report, since the arrival of Islam in Jerusalem in the seventh century, the key has been handed to a Sunni family to avoid clashes among rival Christian sects for control over the church.
Although the role is purely symbolic, the arrangement is a reflection of tolerance and inter-religious harmony, giving the Nusseibeh family (the current key-holder) a visible role in Christian activities in Jerusalem, as a report aptly puts it.
But what about our own country? I have had the privilege of breaking fast with my Muslim friends and contacts over the last few weeks. In fact, I am deeply honoured to have hosted a buka puasa for my fellow moderates including Anas Zubaidy, Zainah Anwar, Lyana Khairuddin, Marina Mahathir, Noor Farida Ariffin, Azhar Harun aka Art Harun and my colleagues on the second day of Ramadan. We had so much to discuss that we were the only ones left in the restaurant when the workers started to clean up.
Marina has also been hosting her #Puasa4Malaysia, organised by Malaysians For Malaysia, with non-Muslims at a mamak restaurant in Jalan Telawi, Bangsar, at 4.30am.
Then, there is Syed Azmi – a man with a heart of gold – helping the poor and needy in the streets of Kuala Lumpur during this fasting month.
Lyana, a Universiti Malaya virologist, is supporting Syed Azmi as well as Ramesh Vadiveloo's Meals For All initiative which supplies food to a number of soup kitchens around the city.
"We started last Ramadan, and over the past year, I've noticed the increasing number of urban poor. It's a matter of realising that people are finding it hard to survive out there. Just talking to them humbles me," she said.
But the events of the past weeks must have also surely broken the hearts of many Malaysians, especially those who genuinely want only the best for our country.
Rationality seems to have flown out of the window and worse, many Malaysians seem to have taken sides, unable to differentiate between a right and wrong when it involves a dispute between different races.
A simple criminal act can become racial when inflammatory remarks are posted on social media. Many of these remarks by Malaysians of all races have been downright shameful.
Many are quick to jump into the fray without first checking the facts. We seem to swallow whatever is posted on social media and act without any self-restraint.
For too long, the authorities have refused to use the Sedition Act but it is time for the full force of the law to be used against those who make inflammatory racial remarks. There are those who feel they can get away with anything because action is not taken against them.
Malaysia is truly a beautiful and blessed country with so much greatness ahead – what we don't need are politicians who harp on race and religion to win votes.
We need to pursue the quest for moderation in a stronger manner now, no matter how difficult it is, for the sake of Malaysia.
This Hari Raya, more than ever, we must display a sense of togetherness as a nation. We have proven the naysayers wrong and again, we will, as we believe most ordinary Malaysians are good people.
There are only good or bad people – look beyond race, religion and culture.
I wish all my Muslim brothers and sisters Selamat Hari Raya!