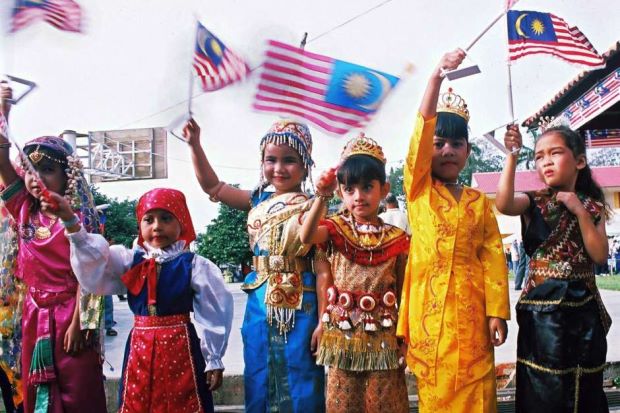 IT would appear to many Malaysians, by now, that some of our politicians seem to be suffering from bipolar disorder. They can preach about the strength of our nation's diversity to one audience and, on the very same day, spew out racist and hate remarks to stir up the sentiments of a different group of people.
Then we have the has-been politicians, in their attempt to stage a comeback, embracing communal politics in a rather bizarre manner that make them appear to be politically correct.
They can justify racism, one even in the name of Islam, while another wondered why there should be anything wrong to make a racist slur against the Chinese.
This same leader has suddenly become a household name with his rantings against the traders in Petaling Street and continuous demands to have the right to trade there. He claimed he once made an application to trade there but it was rejected.
Seriously, as a party division leader, peddling cheap watches and T-shirts can hardly be materially attractive to him, given the stories going around about the perks that some division leaders are enjoying.
In the case of Datuk Jamal Md Yunos, who reportedly admitted that he flunked his SPM, but now trades in luxury cars including driving a Lamborghini himself, it hasn't been bad at all, securing AP permits, despite claiming to be "oppressed and suppressed".
It is politicians like him, with their bigoted views, who alienate voters, especially those in the urban areas. He should not assume that by playing the Malay card, he has won the "most admired Malay leader" contest.
Then, there is Datuk Seri Ismail Sabri Yaacob, the Rural and Regional Development Minister, who continues to be an odd ball. He has puzzled many of us in the media because he is really a nice guy with competent press assistants.
But his latest outburst – threatening to stop sending Mara students to Taylor's University because the latter fired the operator of the university buses for ferrying Sept 16 protesters – is seriously childish and smacks of being a tit-for-tat response.
Surely, Taylor's University would have done the same if its buses, bearing the varsity logo, were found to have sent Bersih protesters to the city centre.
And why is Ismail Sabri making such a big fuss if the Sept 16 protest only involves non-governmental organisations, which we are expected to believe?
Umno has remained a party that is known to be accommodative and moderate since its formation and that has been the trademark of the party.
Non-Malays understand and respect Umno's stand in protecting the rights of the Malay community.
In wanting to keep the Malay vote, it is understandable that Umno has to project itself to be the bastion of Malay welfare but it must also not allow its members to go overboard, considering that it also draws its support from non-Malays and non-Muslim bumiputras in Sabah and Sarawak.
For that matter, there are many non-Muslim leaders and members from Sabah in Umno now.
Leaders like Ismail Sabri , Tan Sri Annuar Musa and Jamal sometimes forget that when they make offensive remarks, they are being watched by voters in these two important states.
The Barisan needs the support of these two states – which includes a huge chunk of Christians who have been loyal voters.
No party, regardless of which race is dominant, can win in the general elections without the support of the other communities. That is the beauty and reality of Malaysian politics.
The experience of Bersih 4 has shown that without PAS, the PKR and newly-formed Amanah Harapan would be quite incapable of gathering mass Malay support.
PKR has made attempts to send the olive branch to the Islamist party but the results have yet to be seen.
Likewise, the DAP can only hold on to Penang and the 38-odd Chinese majority parliament seats in the 222-seat Dewan Rakyat but has no hope of capturing Putrajaya without PAS.
Similarly, if PAS persists in continuing to push for an Islamic State, it will just make an impact in the east coast but will remain on the opposition bench at the federal level.
Let's not forget that in the 1999 general election, a huge number of Malays rebelled against the Barisan, in particular Umno.
It was the non-Malays who tipped the balance and rescued Umno candidates, and allowed Barisan to keep its two-thirds majority. In fact, Datuk Seri Najib Tun Razak barely scraped through with a 214-vote majority in the Pekan constituency.
In that election, the Chinese also dumped DAP's Lim Kit Siang and Karpal Singh, punishing the DAP for working with PAS in the Barisan Alternatif alliance.
In Kelantan and Terengganu, the Malays rejected Umno. PAS won by huge margins – 41-2 against BN in Kelantan, and 28-4 in Terengganu.
In short, it will be myopic of any politician or party to focus on only one community for votes as the Malays themselves have deserted Umno before.
Likewise, in the past two polls, large numbers of Malays had backed Pakatan Rakyat, especially in Selangor and Kuala Lumpur, and it is unfair to put the blame entirely on the Chinese without accepting the changing political landscape.
It cannot be denied that Malay voters have supported non-Malay candidates from Barisan component parties over Malay candidates from PAS or PKR.
That is the politics of consensus and power sharing and clearly proves Umno's willingness to accommodate other races. That is the high mark of Umno since independence.
Trying to partner PAS may seem attractive, in the push for Malay solidarity, but it will lead to nowhere because the reality is that the Barisan works on consensus.
PAS will never be able to join Barisan because all it needs is just one objection from a component party.
It won't be just the MCA, Gerakan and MIC but also the other Sabah and Sarawak parties, including even the Parti Pesaka Bumiputra Bersatu, that will stop PAS.
So Umno politicians who think the party should play footsie with PAS should not pursue this plan but stick with its loyal and tested component parties.
There is more to gain by branding oneself as rational, moderate and pragmatic in a modern Malaysia than to harp on communal politics.
Race politics has lost its appeal among many Malaysians and it is also foolishly damaging to race relations in this beautiful country of ours.
Malaysia belongs to all races and we should stop those who continue to harp on race. And if there is still law and justice, they should face the consequences, and not be allowed to escape because they are purportedly politically connected.