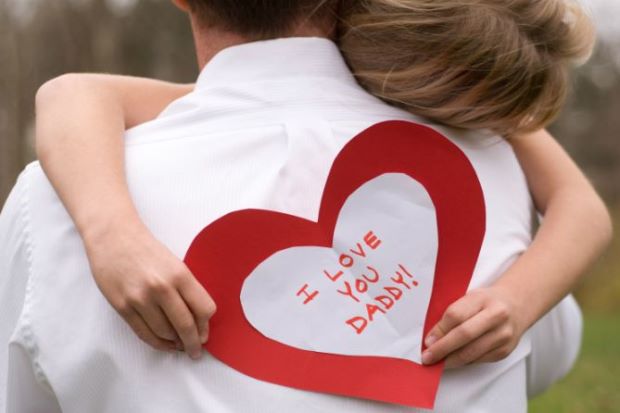 We must treasure every minute spent with our loved ones, especially our parents. We will not be what we are without them.
MY father turns 92 soon but he is a far cry from the man he used to be. He now needs to be helped to his bed and wheelchair.
It didn't help that he had to undergo hip surgery recently after he fell from his hospital bed. He was admitted after he fainted at home.
At his age, the family wasn't thrilled that he had to be wheeled into the operating theatre – for a surgery he really didn't need to undergo had the hospital staff been more attentive – but we were told that he would be bedridden and in constant pain otherwise.
It has been about two months since the surgery and my dad is slowly recovering. We have hired a part-time nurse to take care of his physiotherapy needs.
And I thank God for my nieces and my 86-year-old mother who are doing a fantastic job taking care of my dad.
My nieces, Lai Pheng and Lai Cheng, have been superb caregivers despite their busy work responsibilities. Sometimes, we need to remind ourselves that they, too, need rest and space of their own as taking care of the sick and disabled is a difficulty task. It is both physically and emotionally taxing on these caregivers.
I have been travelling home to Penang to be with my dad as often as I can but it has been heart wrenching for me each time.
My father no longer recognises me.
He puts on a radiant smile when my mum asks if he knows who I am. Then, he says, albeit apologetically, that he doesn't know who I am.
The loss of memory, which slowly affects most of the elderly, started a few years back in my dad's case. I would knock on the gate of our family home and he would come out and take a look at me, turn around and ask for my mother's help, saying he does not know who the guest was.
The part-time nurse, a Malay lady, has been an angel to the family.
She patiently converses with my dad about his past, talking about his days in Langkawi, Kedah, where he was born, slowly extracting nuggets of information that even I didn't know.
I wasn't aware that my dad played basketball and football in school until he and his nurse started talking about it in their thick northern Malay dialect.
He has been talkative with his nurse, and only with her, sharing with her stories of his boyhood till the time he moved to Penang to work as a shop assistant at the age of 15 due to poverty.
My dad has, what we think is, selective memory, talking only about his time in Langkawi, events he wants to keep remembering and he repeats the same things over and over.
Wong Soon Cheong, my father, taught himself English and still reads the newspapers passionately although I'm not sure if he merely flips the pages as a habit or whether he actually understands what he reads. I'm doubtful of that though.
Like many Asian fathers – especially the Chinese ones – we have never had a real conversation. He wasn't a disciplinarian and has never struck me as far as I can remember. The caning was left to my mother. He always played the nice guy.
He had only one rule then – no gambling and no smoking. I suspect my grandfather was in debt due to gambling but I can only speculate as my dad never spoke about him or visit his grave in Langkawi.
In fact, I only discovered my grandfather's name when I researched the family history a few years back.
My father has never hugged me, not even once, like most elder parents. Any expression of affection was unheard of during my younger days. He has never told me he loved me and I have never said the same to him. It'd be awkward, to be honest.
In fact, he didn't even show up when I was born, until he finished work, according to my mum because he had expected me to be a daughter. By then, my parents already had three boys!
Love was not expressed and with my dad, he worked hard to put food on the table for the family – my mother, me and three brothers, her mother and three sisters – we didn't expect anything more of him.
My grandfather came from Gaozhou, a county from southwestern Guangdong, in China. Like all immigrants, he left China in search of a better life in Malaya. We have no idea why he chose Langkawi to begin life here as a farmer planting vegetables.
When I was a boy, there were no birthday cakes or birthday parties but my dad took the family out to eat every Sunday, without fail.
That was how it was. I only saw families hugging each other in old Hollywood movies and TV shows. Not even in the Shaw Brothers movies from Hong Kong.
As I grew into a young adult, he was enormously proud that I secured a place in university, quietly telling my mum that it was "better than striking four-digit" (even though he didn't gamble) but I suspected he was happy that he did not have to worry about my future.
This was when there were only five universities in Malaysia and higher educational options were limited.
I remember that he didn't send me off to university. He didn't ask how I was going to get to Kuala Lumpur. I had no idea where Bangi in Selangor was. I reached the capital's Pudu bus station and actually hitched a ride to Bangi.
I presumed he had no idea what courses I signed up for at university and he never visited me at campus throughout my time there. But he finally showed up during my graduation ceremony.
My dad did not have a formal education. He once said he wanted to be a teacher like some of his friends but he did well as a businessman, thanks to the rubber boom in the 1960s.
His hardware stall didn't make him rich but he had enough money to buy a car and a double-storey house in Kampung Melayu, Air Itam, where he and my mum still live.
Today is Fathers Day. I wish I could be back home in Penang to be with him but I am on a working trip in Terengganu. But thanks to modern technology, I will be able to FaceTime my parents.
Time is running out for my dad and mum. It's a reality we all have to face. We have to treasure every minute spent with our loved ones, especially our parents. We will not be what we are without them.
How we treat our parents will be exemplary to our own children. Treat our parents well and we will be treated well, when our turn comes, hopefully.
We don't have to say "we love you, Dad" because believe me, taking care of them and spending time with them is more meaningful than words. Paying, or at least contributing to their medical bills and other expenses is another filial duty.
Today's piece is personal because it is Fathers Day. I am sure many will agree that this space is better used to talk about love, sacrifice, compassion, unspoken affection than politics.