It was my first visit to Doha, the capital of Qatar and like any first timer, I was left mesmerised by its dazzling skyline.
But I wasn't there to be impressed by skyscrapers or the glitzy shopping malls stocked with marquee brand names found in every major city. I was looking for adventures – of the legacy and cultural variety.
I headed for the Falcon Souq (market) in search of Qatar's Bedouin rich heritage, and against the long shadows of Doha's modern horizon, I spent hours walking along the narrow alleys of the market.
Escaping from the sweltering heat outside, I allowed myself to be lost and to enjoy the coolness of the bazaar inside. I let my imagination run wild as I tried to absorb the sights and scents of what could possibly be a Bedouin past.
The Bedouin are a group of nomadic Arab people who inhabit the desert regions of North Africa and the Arab peninsula.
The English word Bedouin comes from the Arabic word Badawi – like the name of our former Prime Minister Tun Abdullah Ahmad Badawi – which means desert dweller.
The Bedouin are divided into various tribes, but share the common culture of camping in the desert, riding camels, and certainly, rearing falcons as pets.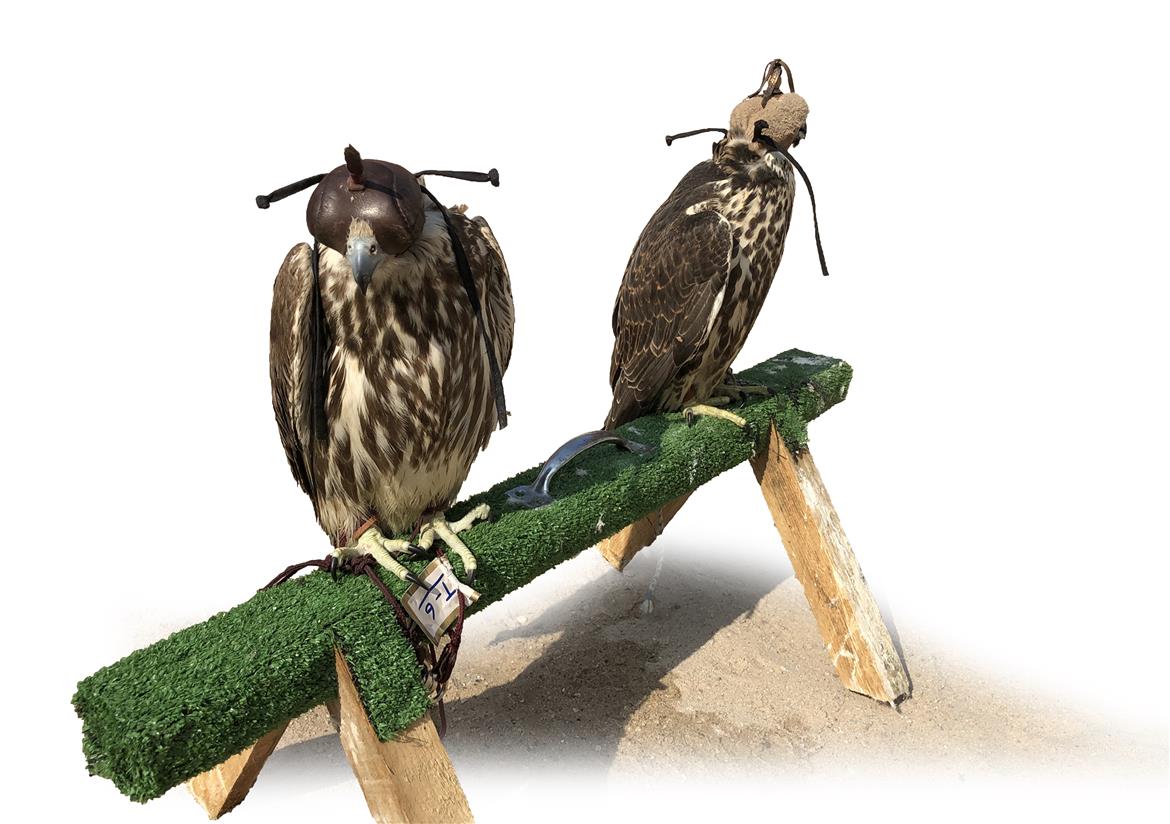 Falcons kept as pets would usually have their heads covered in leather hoods to keep them calm. They are only taken off when the birds are hunting.
Wanting to maximise my time there, I promptly headed for the falcon market where these prized birds are traded.
An Arab bazaar is usually noisy, as traders and customers haggle over the price of goods, but here, it was near silent. It's ironic and intriguing at the same time. The Arabs are loud people, but not at the falcon market.
Perhaps it's a serious business, and not just another hobby. To add to this unusual scene, the falcons, with their heads covered in hoods, are also sitting in eerie silence.
"The falcon's eyes are always covered by a leather hood when it is not hunting, to calm the bird. The hood withdraws visual stimuli and suppresses the falcon's hunting instincts when it is not chasing a prey. The leather hoods are so designed that they do not harm the precious birds," wrote Ketki Sharangpani.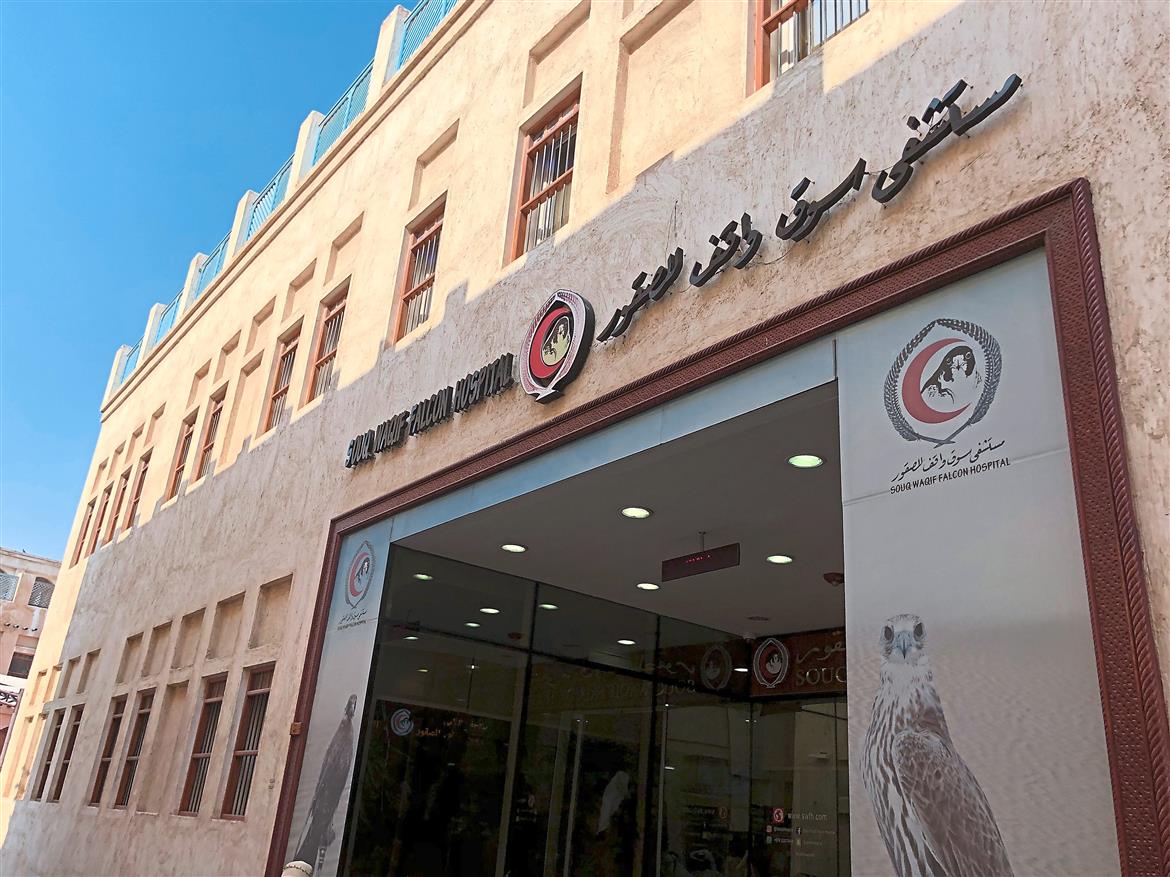 Falconry is serious business in Qatar – there is even a hospital at the market that specialises in taking care of falcons.
The shopkeepers were friendly, and they allowed tourists to venture inside to take photographs of the rows and rows of birds.For a small fee, you can pose for photographs with these falcons perched on your arm.
Most of the shopkeepers speak English and are happy to answer questions about these falcons that are worth thousands of dollars.
"The falcons in my shop sell for between US$3,000 (RM12,000) and US$5,000 (RM20,000), but I have also heard of some that are worth over US$20,000 (RM81,000).
"I have to do a lot of paper work as I need to help my customers get permits, equipment and medical checks, and follow up care," said Ahmed.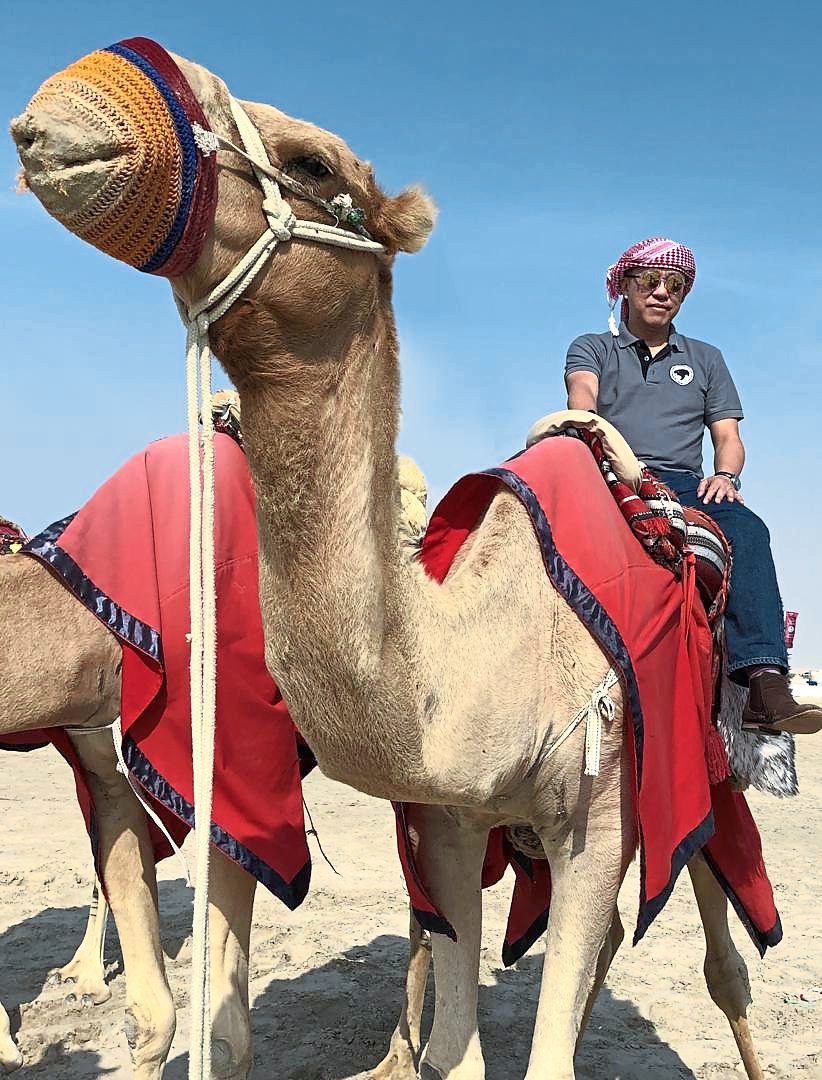 The writer did not pass up on the chance on a camel ride during his trip.
There's the Souq Waqif Falcon Hospital next to his shop, reflecting the Qataris' dedication in caring for these desert birds. But their passion is understandable. It's far more than just a hobby or status symbol – it's a reminder of their proud and precious past.
"Falconry is an ancient tradition – we used to hunt with hawks or falcons. Falconry has been instrumental to Bedouin desert survival since ancient times and is a distinct part of the Arab culture.
"But falconry goes beyond the Arab world. It was historically important in Europe, Asia, and parts of Africa, along with the Middle East. As such, it finds a place on the Unesco List of Intangible Heritages, as a combined heritage of 18 different countries.
"It dates back thousands of years, has been handed down from generation to generation and is an essential part of the identity of indigenous people in these 18 countries. Falconry's acceptance as an intangible cultural heritage protects it for future generations.
"Desert survival for the Bedouins was tough: food was often sparse and the smaller birds and animals, like hares, were difficult to catch. It was in these circumstances that falconry, as a hunting technique, came into existence and was adopted by the Arab Bedouins to supplement their desert sustenance.
"The birds of prey were used to hunt because of their keen eyesight and swift action. Though the nomadic way of life is now almost over, falconry is still widely practiced both as a sport and passion by Bedouin men of all ages," Sharangpani added.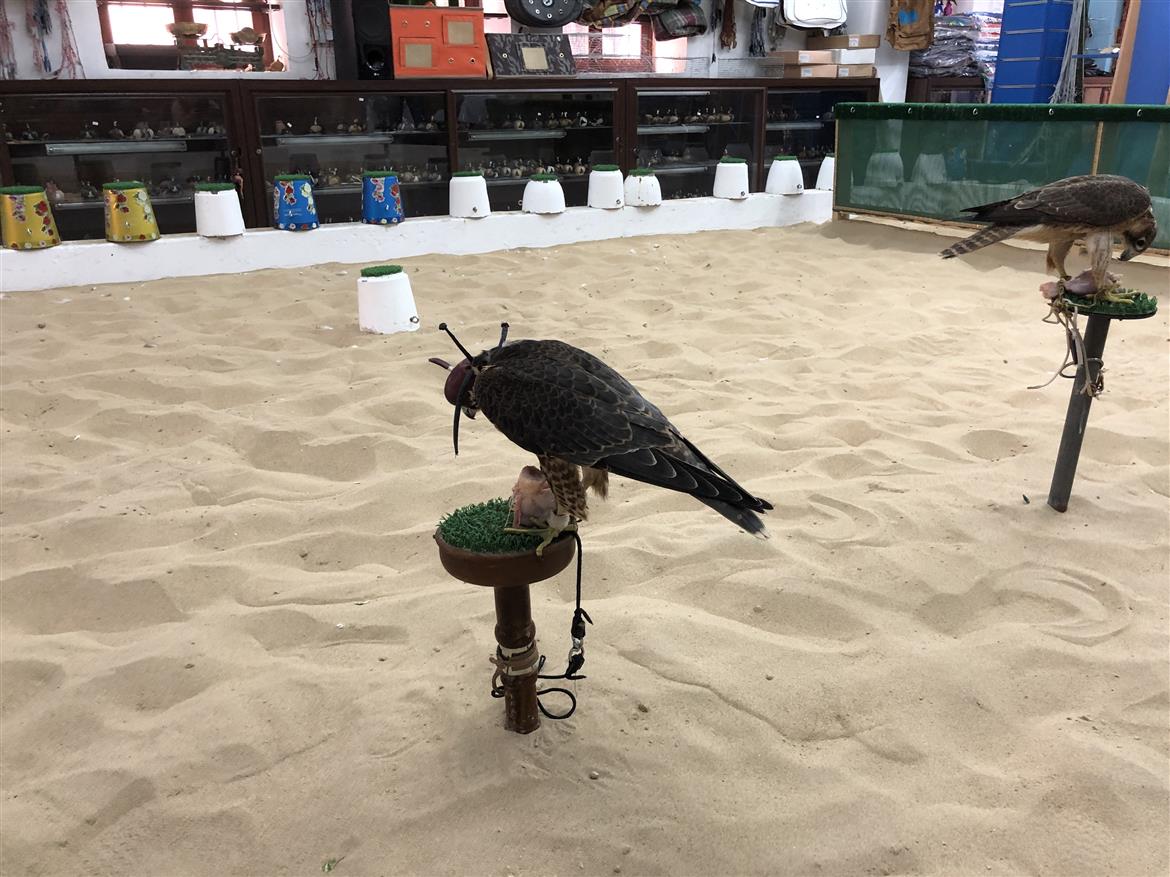 Falconry is an ancient tradition.
In 2017, images of 80 falcons owned by a Saudi prince travelling on a plane went viral after it was posted on Reddit by a user who said it was sent to him by a pilot friend.
"Though the original post says the birds are hawks, bought plane tickets by a Saudi prince, it's more likely they are falcons, the official bird of the United Arab Emirates.
"While a plane full of birds might be an unusual sight to western eyes, it's actually not that unusual in places like Saudi Arabia, Kuwait and Qatar, where falconry is common place. According to the Qatar Airways website, economy passengers can expect to share their cabin with as many as six falcons," Britain's Metro reported.
CNN Travels reported that "in the United Arab Emirates, the birds are required to have their own passports, issued by the Ministry of Environment and Water, to combat smuggling of the birds. The document is valid for three years and costs US$130 (RM529). Between 2002 and 2013, the government issued more than 28,000 falcon passports.
CNN Travels added that "according to its website, Qatar Airways will allow a passenger to travel with one falcon as an economy class passenger and a maximum of six falcons are permitted within the entire cabin — but you'll have to pay for it, with rates ranging from US$115 (RM468) to US$1,650 (RM6,719) per bird.
Etihad has similar regulations for flying with falcons, but Emirates requires all animals traveling in the cabin to be caged.
I was also fascinated by the many shops at the souq, which offer a huge variety of falconry accessories, from handmade leather hoods to health supplements.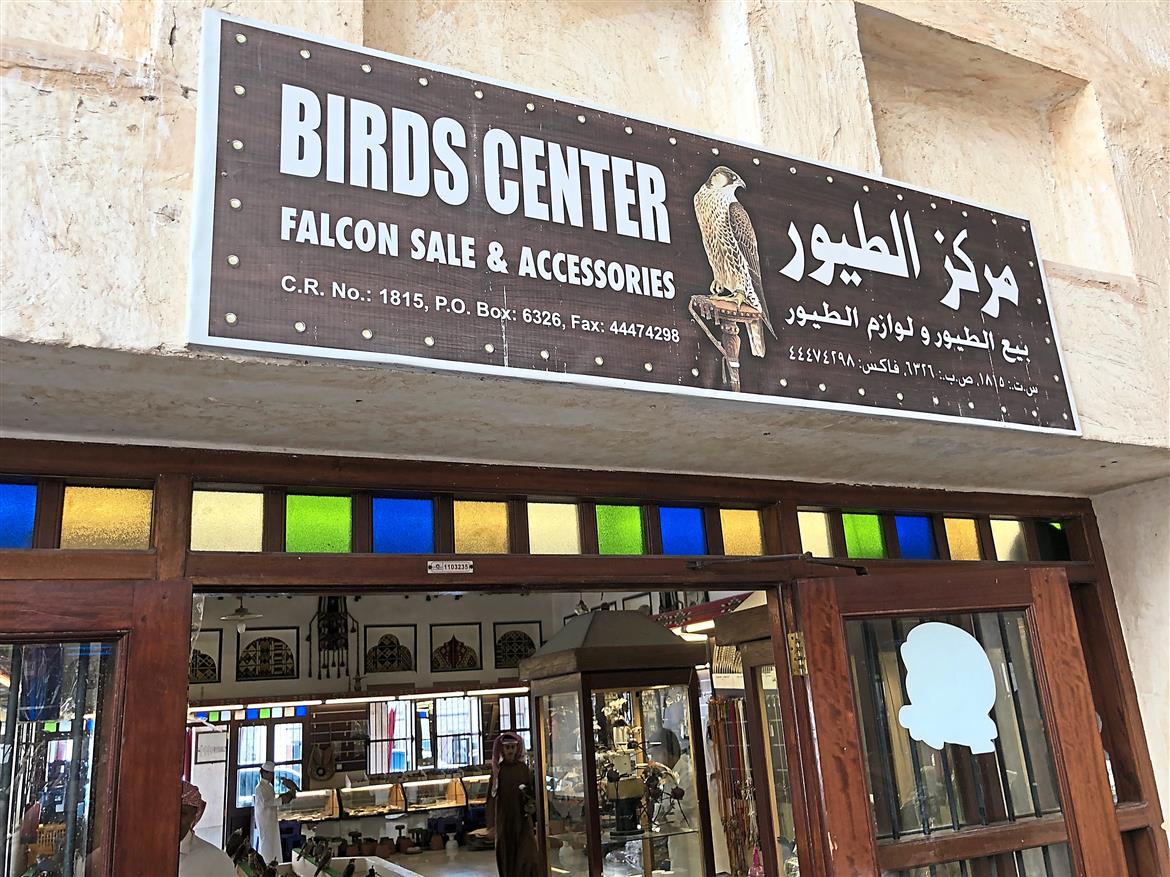 You can find many shops at the souq that offer a big variety of falconry accessories.
As everything began to wind down, I found myself sitting at a tea shop and trying my best to catch the final moments of my east African adventure.
The Arabic setting couldn't be more perfect for me to immerse myself as I closed my eyes to the call of the azan, reminding the faithful of prayer time, taking me back home in that instance.
Yes, falconry was and still is a recreation of rich Arabs, especially the Bedouins, but they're also birds that keep nomads alive in the desert, helping them to search for food.
The birds surely deserve all the attention and care. They have earned their right.
The Qataris have kept their roots alive and proven that development is more than just a meaningless skyline, which is the same everywhere. Anyone can build a skyscraper, but not anyone can embody tradition and heritage.
To conclude my curious holiday, I took a short trip to the Al Wakrah sand dunes, where my Jordanian driver expertly showed off his driving skills on the undulating desert slopes.
If the Bedouins rode their camels on these sandy hills previously, the Toyota Cruisers have taken over now with their superb abilities to navigate this tricky terrain.
Central to this adventure was the animals, and of course, man's appreciation for these glorious winged raptors. One can argue that this is denying the birds their natural habitat, but in a world of senseless poaching, pampering an animal in partial captivity seems like a much lesser evil.
To each his own but seeing those huge majestic birds up close and appreciating their beauty would never have been possible in the wild.
To find the Falcon Souq, visit the Al Souq St in Doha. Anyone there can point you in the right direction. The falcon souq is open from 9am to 1pm and 4pm to 8pm on weekdays and only in the evening on Fridays.
Qatar Airways flies direct to Doha from Kuala Lumpur.