Danum Valley has the world's largest concentration of orangutans. — Photos: WONG CHUN WAI.
It's a terrible shame, really. Almost every Malaysian from the peninsula that I speak to has never heard of Danum Valley in Sabah, and many of the Sabahans that I know have sheepishly confessed that they've never stepped into this 130 million-year-old jungle (by contrast, the Amazon jungle is only 60 million years old).
And yet, Danum Valley is a world-famous forest site which has been dubbed Malaysia's wildest and most untouched jungle paradise.
It is an undisputed piece of treasure – not just to Malaysia, but the world. The trees there are incredibly tall and old, some as tall as a seven-storey building, earning them the reputation of "skyscrapers of the forest".
The sprawling dipterocarp forest sits in a very secluded part of the country, safe from harm's way (hopefully).
Dipterocarp forests are lowlands which are densely covered with many plant species – at least 240 different tree species can grow within a one-hectare space.
My fascination with Danum Valley – roughly the size of Singapore – began when I first set foot in Lahad Datu in 2013, where the forest can be found.
Lahad Datu is in the Tawau division. It's an hour's flight from Kota Kinabalu, some 400km away.
I arrived there to join my Sabahan colleagues to cover the intrusion of heavily armed militants from the Philippines who took over the village of Kg Tanduo.
Suddenly, I was put through the paces of a quick geography lesson about a part of Malaysia that was alien to me.
While I was familiar with major ethnic groups in Sabah, such as the Kadazan, I had to read up about the lesser-known ethnic groups that exist in Malaysia, like Bisaya, Murut, Dumpas, Illanun, Kwijau, Maragang, Orang Cocos, Orang Sungai, Rungus and of course, Tausug, or the Suluks.
But along the way, I also found that close by was the 43,800ha Danum Valley Conservation Area, where one could stumble on pygmy elephants, Sumatran rhinoceros, orangutan, sun bears, clouded leopards, gibbons, wild boars, mouse deer, flying squirrels, proboscis monkeys, the Borneo tarantula, and over 270 species of birds, including hornbills and even argus pheasants.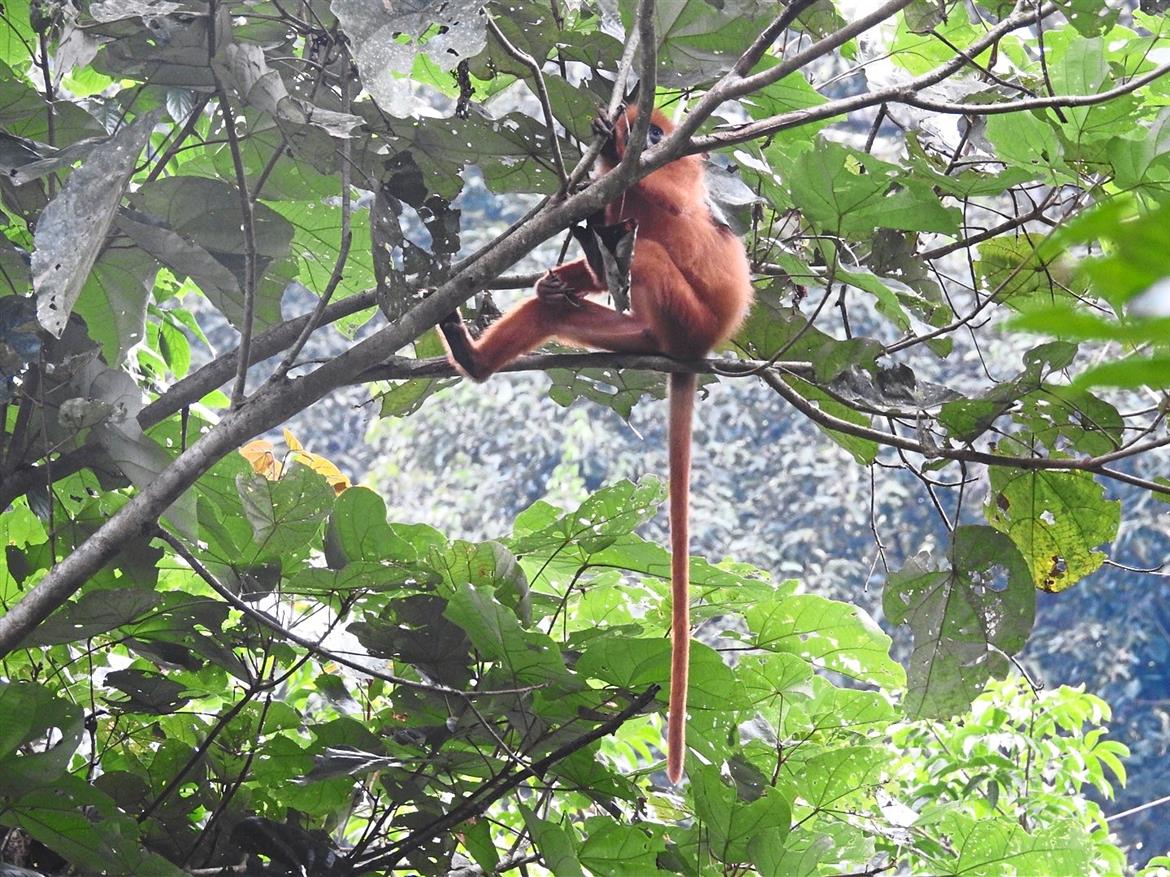 At Danum Valley, visitors can spot a fair share of gibbons.
A year earlier, in 2012, Britain's Prince William and his wife Catherine Middleton (fondly known as Kate) made Danum Valley world famous when they visited the place, where he also met 25 researchers and Oxford University undergraduates at the Field Centre Laboratory.
I told myself then that I would one day trek into the jungles of Danum Valley and see these fascinating animals for myself.
Finally, in September 2017, I began my adventure in the best of Borneo's rainforest, as well as the site of a world-class ecological research facility.
I flew from Kuala Lumpur to Kota Kinabalu and then boarded a connecting flight to Lahad Datu. From Lahad Datu, it took another two to three hours of driving along 81km of logging roads, which become uneven and muddy when it rains.
Arrangements were made for my accommodation at Danum Valley, where visitors are limited, and vehicles require a permit from the Lahad Datu office to enter the jungle. Despite the bureaucracy involved, I wasn't complaining. In fact, I was delighted because it meant the jungles would be better preserved with such restrictions, meaning, travellers who came to Danum Valley were genuine eco-travellers.
Although it was difficult to reach Danum Valley, the trip marked the beginning of a new life for me. I had always considered myself the ultimate city man, but the journey changed me completely. For the first time, I fell in love with the jungle. Never mind that it was leech-infested.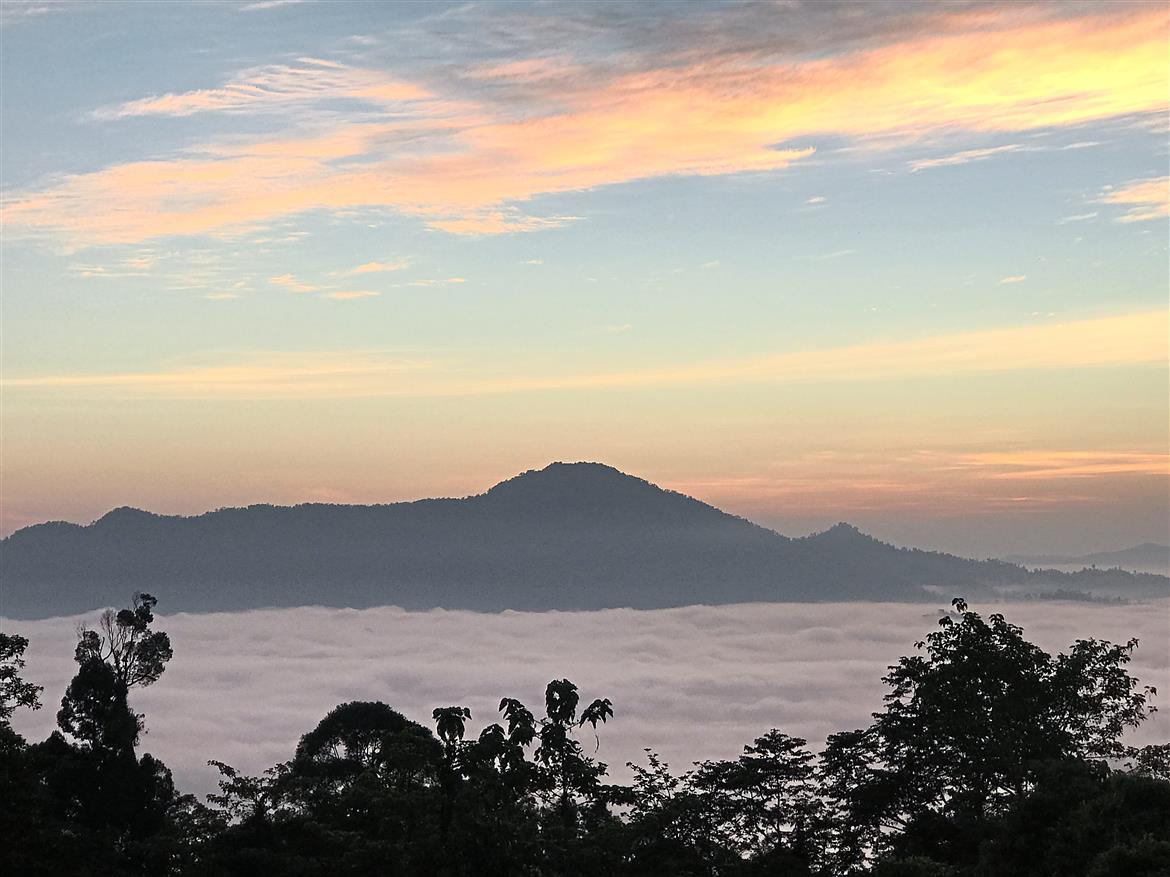 The early morning mist that hangs above the valley as the sun rises above the canopy of trees is an experience not to be missed.
It was a baptism of fire somewhat, but one I willingly embraced. I saw orangutan almost every day during my four-day stay there. After all, Danum Valley has the world's largest concentration of these primates.
The guides had a name for every single one of them, including a few with Japanese names, since they were discovered by Japanese scientists.
For the first time, I learnt that there was such a thing as Borneo tarantulas. I have watched countless movies on these famous and huge creepy crawlies, but never knew our east Malaysian jungles were home to some of them.
They are regarded "moderately dangerous" and according to a report, the Borneo black tarantula is an arachnid native to the jungles of Borneo.
"Borneo black tarantulas are one of the largest arboreal tarantulas in the world; arboreal means that they live in trees instead of on the ground," the report said.
Regarded elusive, I was very lucky to spot this giant spider and capture it on film, despite the darkness of the jungles.
And I never ever imagined being fascinated by a colourful insect known as the lantern fly, to the point that I would return to KL and spend hours online researching this beauty.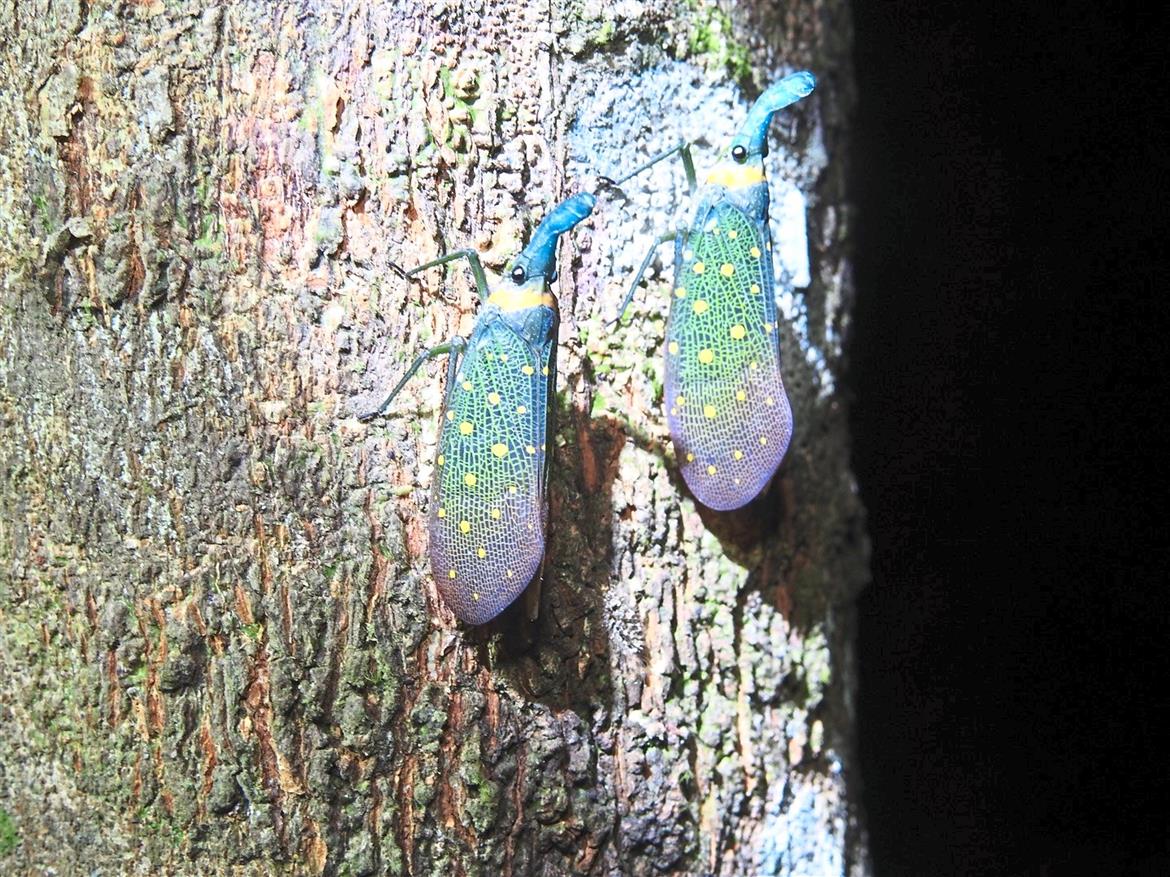 The colourful lantern fly is simply fascinating.
I also stumbled upon a bearded wild boar near my lodge, which was rummaging on leftovers near the staff quarters. It gave me such an unfriendly look that I knew I had to retreat.
When darkness fell and my eyes began to adjust to the blackness of night, I saw thousands upon thousands of fireflies dancing away. Tilting my head further up to gaze at the clear skies, I saw countless twinkling stars.
For most of us who have stayed in KL for too long, we barely get to see the sky clearly, what with the atmospheric and light pollution that plagues the place we call home.
However, what I saw in the evenings there was pure heaven, and a reminder of God's significance and his creations. It was at Danum Valley that I was reminded of His greatness and the inconsequentiality and smallness of us all.
From the veranda of my lodge, overlooking a flowing river, I saw a herd of deer walking gracefully past us one evening.
And each morning, it was glorious to be greeted by the early morning mist which hangs above the valley as the enormous sun rises above the canopy of trees.
As I gazed at this heavenly sight, I heard the loud chatter of gibbons signalling their presence, amid the symphony of thousands of insects.
I also took a trek to look for an ancient burial site at a steep cliff, where I saw a 200-year-old ancient coffin said to belong to a tribal chief.

On a trek, the writer saw a 200-year-old ancient coffin that is said to belong to a tribal chief. — FLORENCE TEH
On higher ground, I saw a small coffin of a child, and lying beside the coffin was a skeleton and a pile of old human bones.
What an incredible journey it was. When I finally drove out of the mystical jungle into Lahad Datu town, on my last day of the journey, I was greeted by two orangutans, as if to wrap up my excursion.
For the first time, I felt emotional having to say goodbye to these wonderful animals in Lahad Datu, all of whom were intrumental in making my stay an unforgettable one.
It was even sadder that my wife and I were the only other Malaysian couple at Danum Valley – the rest of the visitors were from the United States and Europe.
But I promised myself, and the orangutan, that I will return to Danum Valley soon enough to get another dose of soul nourishment.