I've had the privilege and luxury of travelling to a multitude of places near and far, and in more recent time, my preoccupation has been on the living world, particularly in our oceans. Our region has some of the most fascinating marine life, and while Sabah's Mabul and Sipadan islands have drawn international repute and is home to a menagerie of amazing animals, for city dwellers in the peninsula, particularly those in the capital, Redang Island is only a hop, skip and jump away from the daily grind.
The ace up its sleeve is the island is easy to reach from Kuala Lumpur and offers the most accessible spots for snorkelling and scuba diving, given its crystal-clear waters. For a simple and short weekend getaway, Redang is hard to beat and provides the best value.
It is just a little less than an hour's flight from either the Sultan Abdul Aziz Shah Airport in Subang or KLIA to Kuala Terengganu, from which, a short 45-minute boat ride takes visitors to the island located in Kuala Nerus.
Redang is one of the largest islands off the east coast of the peninsula with an international reputation for its clean and clear waters, and white sandy beaches.
Taking advantage of the low tourist season with the monsoon just picking up, I popped over to the island paradise last week.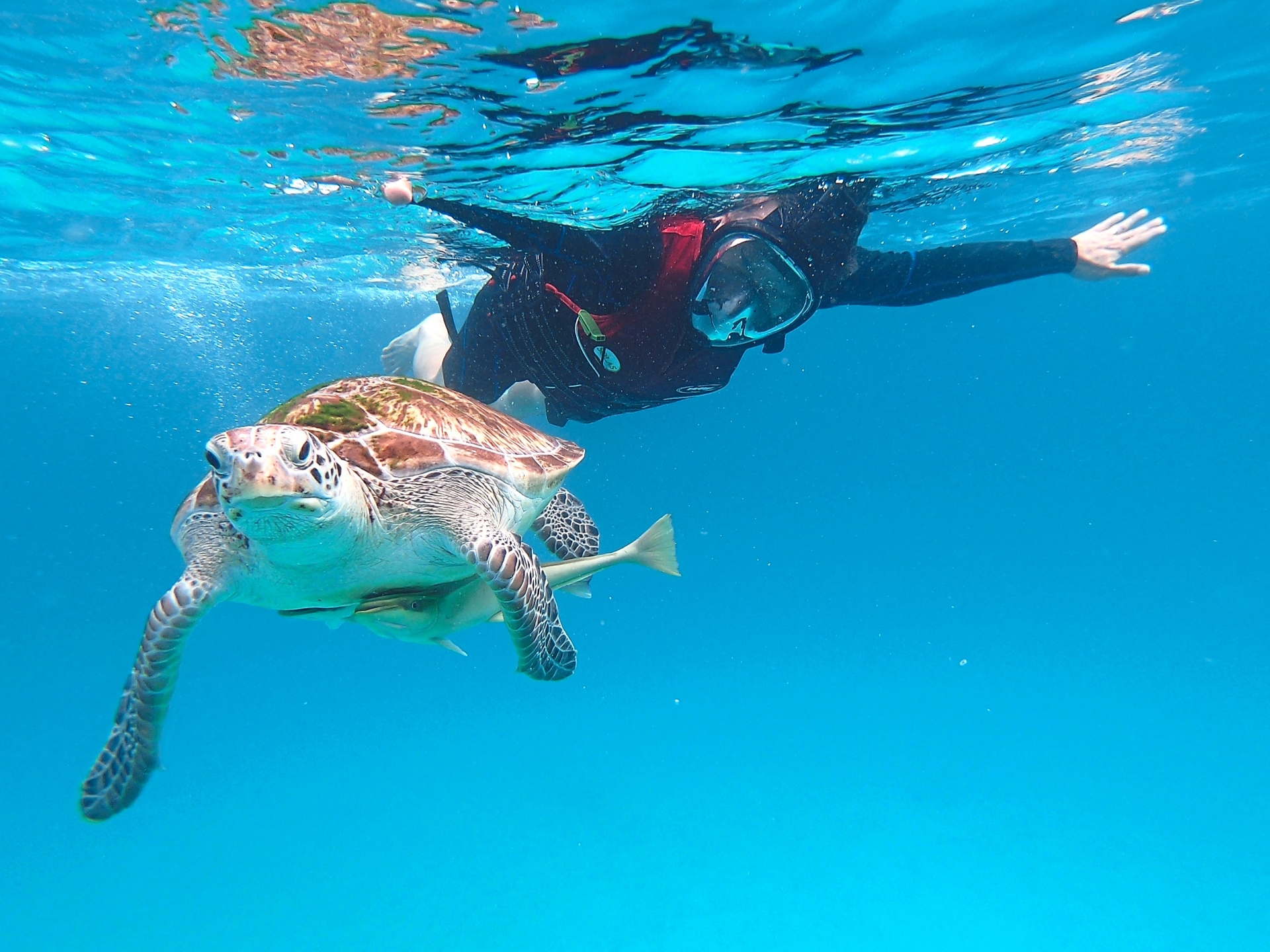 There are between six and eight turtles that regularly turn up at Redang Island's Turtle Point.
Sure, like in the Klang Valley, there were showers in the evenings, but they were brief. Luckily, there was plenty of sun in the morning for the three days I was there.
Getting there from the Merang jetty was a rocky ride because the waves were choppy, but once the boat reached the open sea, the undulating waves petered out, providing a much smoother and calmer journey. No sick bag needed for this slowly-but-surely developing seafarer.
The northeast monsoon season from the South China Sea, which just begun, ends in January. Most hotels halt operations during this heavy rainy season, what with its strong winds and waves. All ferry schedules are restricted from the months of November through to February.
But I capitalised on this window period when hotel rates are better and fewer tourists are present, evidenced by the low turnout at the snorkelling spots in the marine park.
I made it in as the last of the tourists, before the island ceased operations for the wet season, which comes with its dangerous sea conditions.
Redang has never failed to impress me. Dipping into its waters is like swimming in an aquarium full of colourful friendly coral fishes.
It's one of nine islands forming a marine sanctuary park, where snorkelling and diving are the main attractions.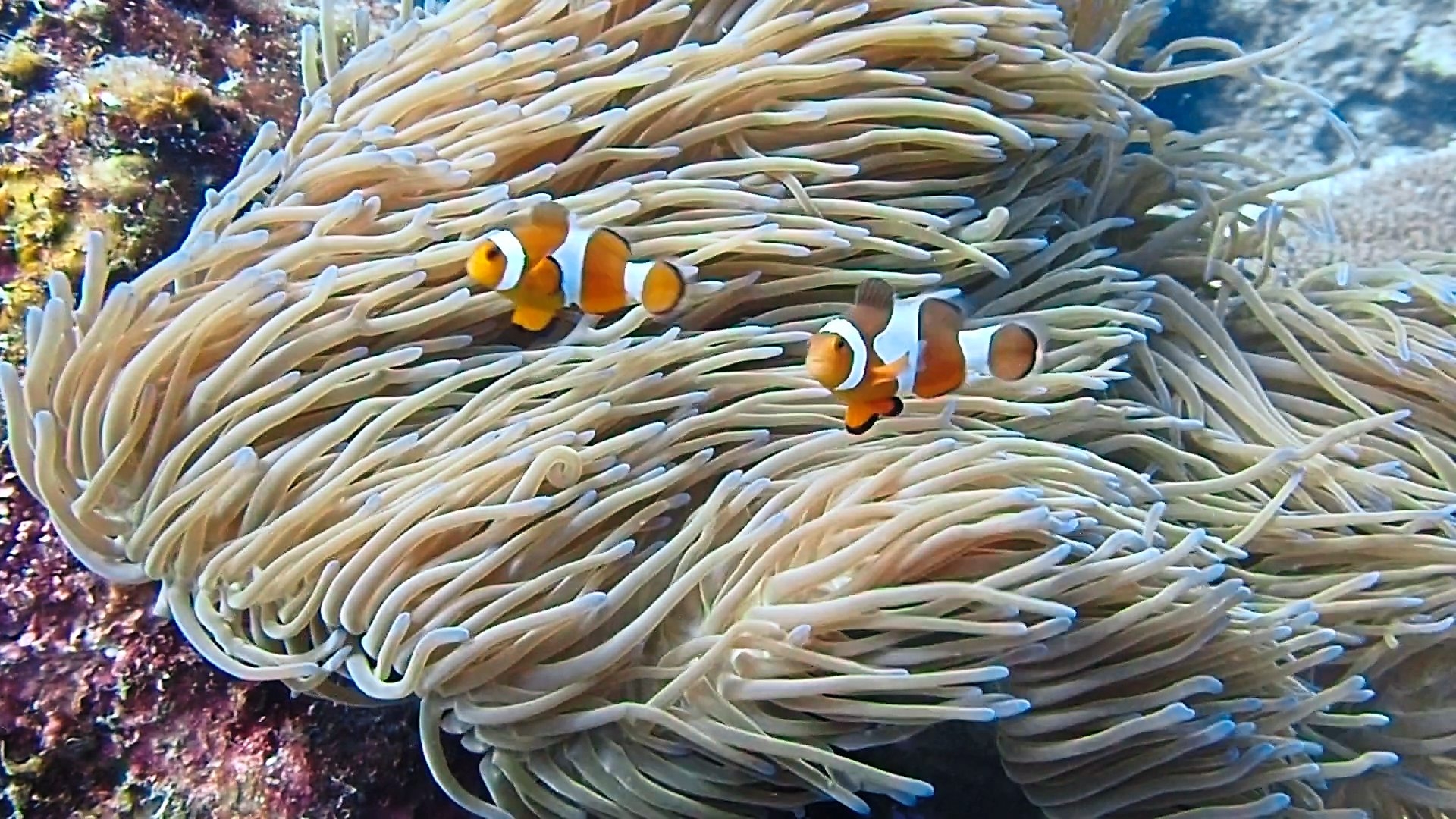 Plenty of clownfish can be found here. — Photos: ANG KUAN WEI
Having been there previously, this time, I picked two places – Pasir Akar and Teluk Mak Simpang, popularly known as Turtle Point, which isn't far from the upscale The Taaras Beach & Spa Resort operated by the Berjaya Group.
The wall of the island here protects it from the ocean's currents, making it ideal for snorkellers and less experienced swimmers, and for kids, too.
Watching YouTube videos or ogling at picture postcards of the place is fine and dandy, but to get a real sense of the place, you must swim in Redang's waters. Like a recurring wave of a reminder, I couldn't help feeling how blessed Malaysia is and what a beautiful marine park we have in this part of our country.
For those who prefer to keep dry or have a fear of sea water, fret not – Redang's splendid beauty can also be enjoyed from the cosy confines of the boat, where one can still feast their eyes on the fishes.
There are also between six and eight turtles who regularly visit the area. Call them resident turtles if you like, and the most popular one is named Jojo. However, visitors here are usually on the lookout for three gigantic whale sharks.
But unlike the ones at Maratua in Derawan, East Kalimantan, which are easier to spot because they always swim around the numerous fishing platforms, this trio is rather elusive.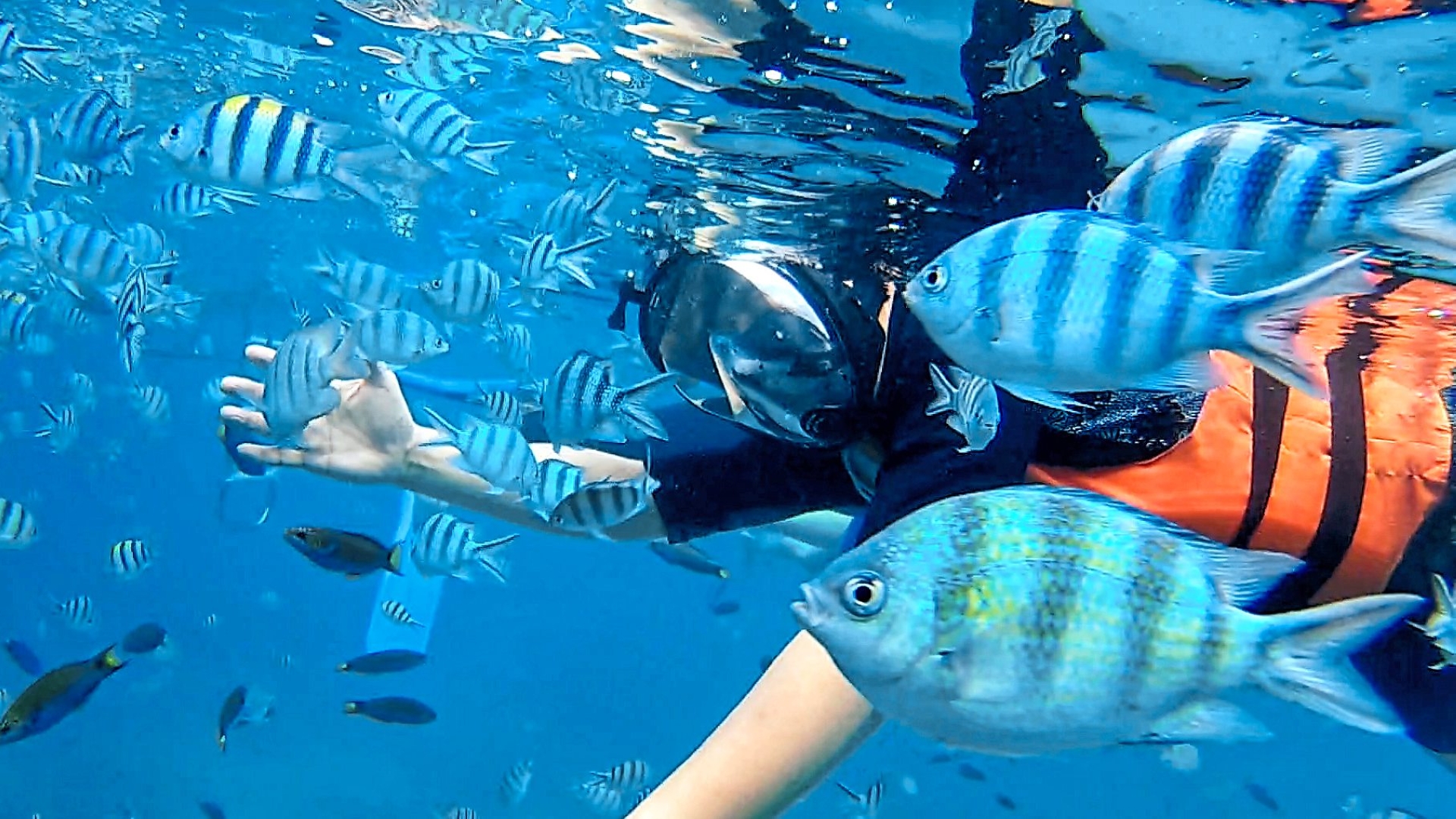 Literally swimming with the fishes!
Some lucky divers and even snorkellers have spotted them though at the Big Mount and Pulau Lima dive sites, of which the northern Big Mount has had sightings of whale sharks, black tip sharks and even manta rays.
Apparently, strong currents at this spot help nourish these filter feeders, but these dangerous conditions also make it privy to only experienced scuba divers.
I have read that at the southern tip, there are small caves filled with lobsters and crabs, and also huge moray eels and groupers. Reading about all this and not experiencing it first-hand is becoming a drag, so, now might just be the right time to take up scuba diving.
With over 500 species of live corals, more than 1,000 species of invertebrates and almost 3,000 species of fishes, this island is indeed a marine haven.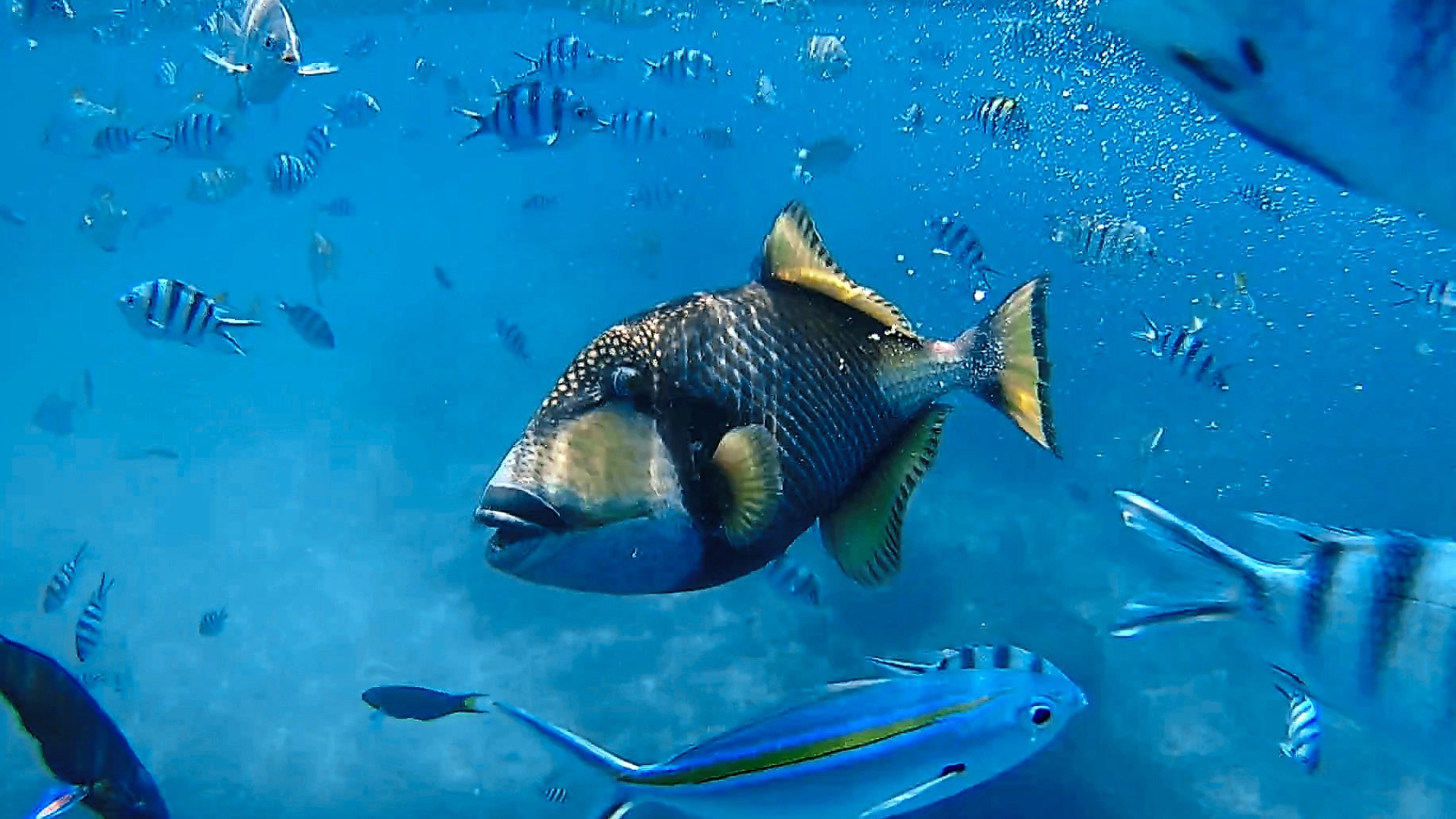 The titan triggerfish is just one of the fishes you can find here. — KENNETH LAM
Redang means so many things to so many people – some seek it for a change in pace, and some for its scenery. And some go there to be one with nature, but for me, it's all of the above. It's simply a spectacular place to be, given its accessibility, accommodation ranging from utilitarian to premium, and its safeness.
And soon, those seeking her charms can hop on a plane operated by Berjaya and fly directly there from Subang.