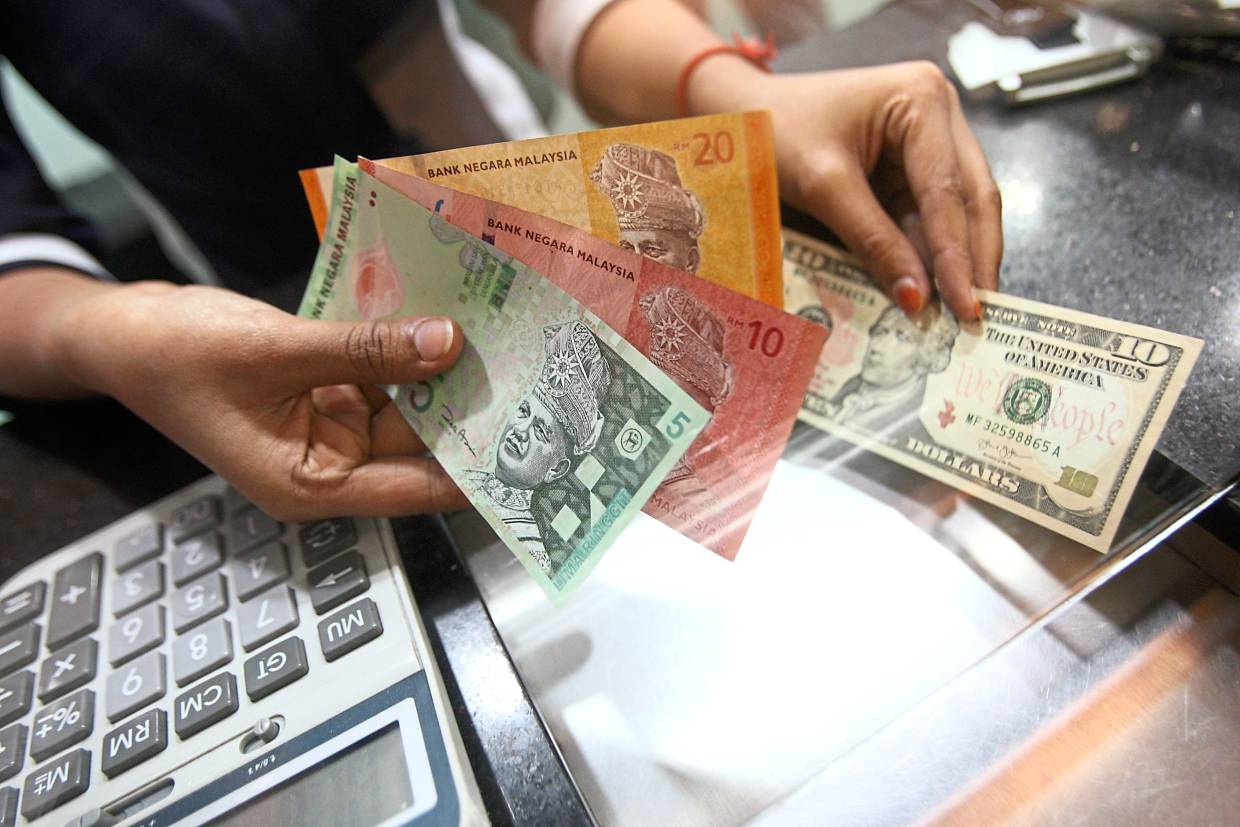 If there is one thing we can be sure of, it's that most of us will have less money to spend this CNY, and that will translate to lighter ang pow packets for the kids. — Filepic
FOR those of us who frequent the wet market, it would be obvious how much the value of the ringgit has shrunk.
Buying essential food and household items has become an expensive affair.
For proof, ikan kembung (mackerel) used to be animal feed for our cats, but now it costs about RM20 per kg, while chillies are around RM15 per kg.
If you live in Kuala Lumpur, it means paying about RM6 for a plate of mixed rice, or economy rice (or chap fahn) as it's commonly known, and that doesn't even include a cup of coffee.
I'm not sure if our elected representatives know the price of food items because I reckon they barely step into markets, until they need to canvass for votes during election time, of course.
If they do, then they would know how much the cost of living has soared. Hopefully, they gain a greater appreciation for what ordinary Malaysians go through every day.
This Chinese New Year, we are feeling the pinch hard, as things have become pricier. A container of kuih kapit (love letters) is going for RM30.
No one takes seriously the optimism expressed by our leaders about the state of our country's economy, with their bold predictions that we will do better this year.
Across the Causeway, Singapore leaders are more cautious, realistic and guarded with economy forecasts.
The year 2019 has been rough for the island republic, but they've had a greater haul than they expected. However, while growth indicators show the worst may be over, they are still advising their people not to expect a dramatic turnaround story.
The difference here is that our ministers tell us that all is hunky dory. The only problem is, none of us feel their exuberance, simply because we know they lack credibility.
Malaysians feel poor when they travel out of the country. Many of us who have business meetings in Singapore now find it more economical to fly back to Malaysia the same evening and return the next day than to put up in a Singapore hotel, because it is far more expensive these days.
Yes, we have come down to that because a Singapore dollar is now worth RM3.02. Those of us in our 60s would recall it being dollar for dollar once upon a time. In fact, we even used those Singapore coins to pay for our drinks at coffee shops. They were used at sundry stores, too.
Malaysians who have been to Shanghai would surely have felt instantly poor because the wealth disparity between these Chinese mainlanders and us is stark.
Shanghai is a shiny example of what an international city should be, with its glitzy skyscrapers and efficient public transport system. One can easily tell how cities like New York and London have deteriorated, yet amazingly, these Western cities are oblivious to how far they are lagging.
Let's not go further. Just visit Thailand – the nearest city being Hat Yai for most of us, and Golok, on the east coast, though Bangkok is likely to be the choice pick.
These were our favourite Thai towns because food and lodging were inexpensive, but not anymore.
One ringgit will only get us 7.5 baht, which means that our ringgit has weakened more than 37% against the baht. At one time, the exchange rate was 10:1, or 10 baht for every ringgit.
According to Pankaj C. Kumar, who has written about our weakening ringgit based on Bank Negara's monthly statistical bulletin, the end of August 2014 was about the last time the THB/MYR exchange rate hovered at the 10 ringgit mark, to be exact, at 9.8780 per 100 THB. At that same time, the USD/MYR exchange rate was at 3.1570, and the SGD/MYR conversion stood at 2.5270.
The economist wrote that the ringgit has also weakened against the US greenback, and likewise with the SGD. Both the USD and the SGD were last seen at 4.0913 and 3.0297, which basically means the ringgit has weakened respectively almost 30% and 20% against them.
So, what has caused the ringgit to depreciate so much against the THB, while the THB has gained ground on the greenback and the mighty SGD?
"Economic books tell us that the strength of a currency on a long-term basis is driven by a few factors, and this includes, and in no particular order, economic growth, trade and current account balances, management of a country's debt profile, international reserves, interest rates and inflation."
While Malaysia's economic growth has been stronger than Thailand's over the past five years, we have had a higher inflation growth, and even as the rates fell, we failed to ignite interest in the forex market.
"Hence, from here, we can conclude, while interest rate is an important factor in a currency's strength or weakness, the impact on the ringgit (well, at least as far as when compared with the baht) was rather muted."
"Third, one of the determining factors in terms of strength of a nation's currency is its international reserves, " he wrote, pointing out that Thailand's reserves had been rising over the past few years to record levels while ours went south.
"… Thailand has not only a superior current account surplus, but a growing surplus, and this strength, when measured against the GDP, shows that Thailand's current surplus is effectively more than three times of Malaysia's surplus. It is not to say that Malaysia's surplus is insufficient, but rather, our northern neighbour has a superior surplus than we do.
"How did Thailand generate such significant increase in its current account surplus? Textbooks tell us that current account is simply the difference between what a nation earns from what it receives via exports of goods and services, income from overseas investments or remittances it receives and what it pays for imports of goods and services, repatriation by foreign investors' income from the country and outgoings in terms of remittances."
A weaker ringgit means our import prices going higher. Malaysia remains a net importer of food, with figures showing that the nation's food and live animal imports have gone up from RM38.9bil in 2013 to RM51.3bil in 2017.
It also means that parents with kids studying overseas would have to fork out more for their children's fees and living expenses.
For employers, their operating costs will spike if they need to purchase materials in USD, and if they face a weakening demand for their products, it will generate lower revenue and profits, too.
That would affect their bottom line and, ultimately, the employee will be impacted. It means few increments, less bonuses or, worse, being laid off to mitigate the company's problems.
No one is spared when the country isn't doing well. If a politician tells us we are doing great, it means he's bluffing, or being overly positive to the point of seeming ridiculous. I wouldn't be surprised if some of them are on the good stuff, too.
The cop out would be to blame the US-China trade war and its impact on the world, but really, even before the two giants clashed, the ringgit was already sliding.
If there is one thing we can be sure of, it's that most of us will have less money to spend this CNY, and that will translate to lighter ang pow packets for the kids.
More than ever, we need to wish everyone Gong Xi Fa Cai, or may you amass greater wealth!