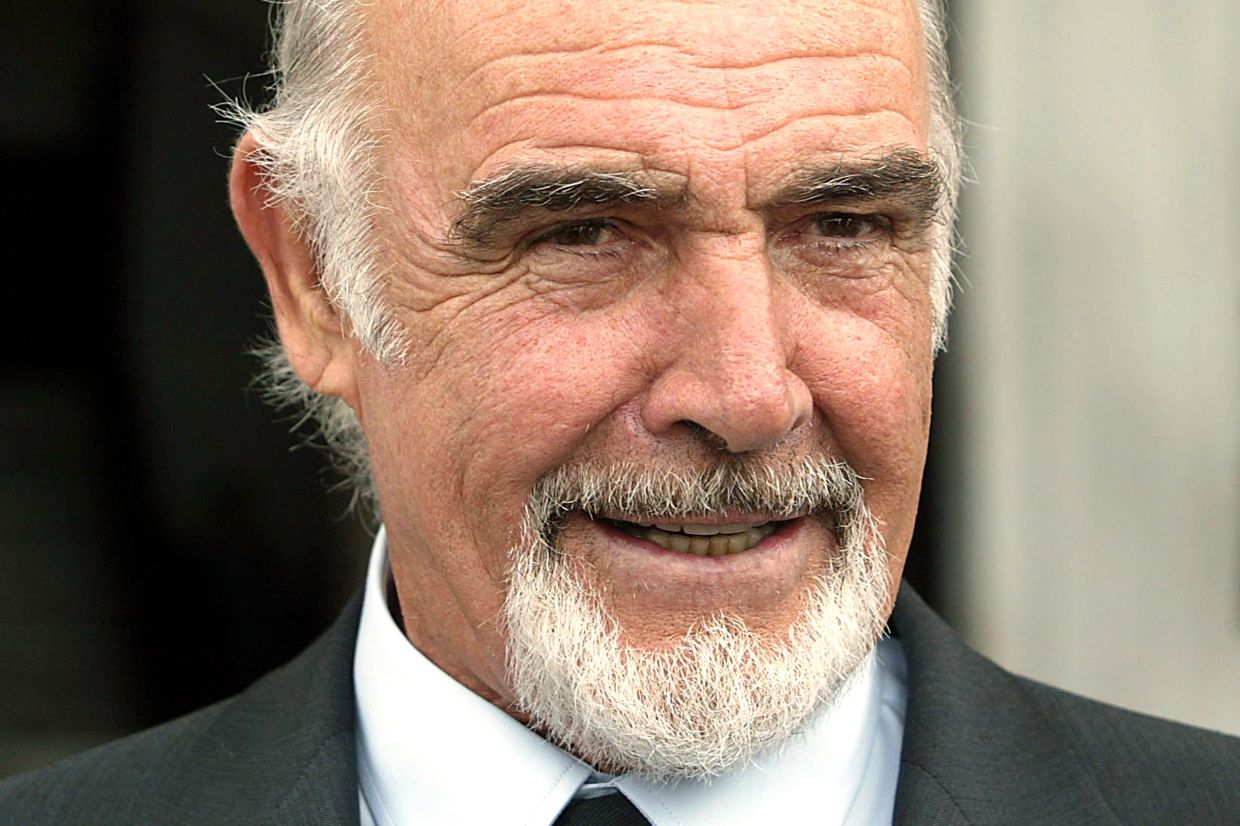 I'VE watched all the James Bond movies. As far as I'm concerned, there is only one real Agent 007 who served Her Majesty's Secret Service, and this honour can only go to Sir Sean Connery.
As a fan of the British spy franchise, I can safely say that Australian actor George Lazenby playing that iconic role was like a bad dream and best forgotten. Thankfully, he appeared only in one movie.
Likewise, many won't remember Timothy Dalton as Bond.
Roger Moore was well-received, even though he was never known for his muscles or killer instinct, but we liked his British wit and debonair. His lead role before that in The Saint, the 60s television series, must have helped.
Pierce Brosnan was popular, too, though it hardly seemed likely 80s crime drama Remington Steele helped his Bond cause.
Daniel Craig has, to our relief, injected the grit and steel back into Ian Fleming's classic character.
Many of those in my generation who grew up watching Connery play the British agent have been mourning the loss of the legendary actor since he died on Saturday.
Yes, he was 90 years old, but I don't recall reading news of him being unwell. So, his death has come as a surprise.
Those of us who watched his movies barely blinked or gave a second thought when he smoked, drank or womanised. Political correctness was unheard of back then. For the guys, this was one of the main reasons we liked the movies; yes, the bikini-clad girls.
It was perfectly acceptable for him to light a cigarette anywhere, anytime and he smoked without inhibition. Nor did he ask for permission.
Of course, James Bond and Smirnoff have been partners since Bond began in 1962, when a waiter in Dr No handed Connery a martini made with that vodka brand.
Twenty minutes into the movie, the waiter hands him the glass, saying: "One medium, dry vodka martini, shaken, like you said sir, not stirred." Simply iconic!
I was just two years old then and obviously didn't watch it when it hit the cinemas. But when I was old enough, I got hold of all his old movies, mainly (stage whisper) through the man who sold pirated VHS tapes.
Yes, the James Bond binge began then.
This was before the advent of the Internet and the YouTube age, so older Malaysians will catch my drift.
Product endorsement certainly makes an impression because when I was old enough to drink, the Bond "shaken, not stirred" martini was among my earliest liquor experiments.
Back to present times, and Craig might fail to fight Covid-19 because his much-awaited latest Bond movie has now been rescheduled to next April, or possibly later.
And Connery would've been beaten by feminists.
In the age of the #MeToo Movement, Connery would have got the sack from the MI6, the foreign intelligence service of the British government. He wouldn't know the meaning of a hashtag or its deadly impact, which is undoubtedly more lethal than all the gadgets made available to him.
Connery is now known not only as the sexiest Bond ever, but the most sexist, too. In fact, anyone who plays that famous character is unfortunately one, at least on screen.
There is a YouTube video – featuring almost all the movies – depicting inappropriate scenes which demean women and strip them of their dignity.
In Thunderball, James Bond walks into a woman's bathroom without waiting for her permission, and when she asks him to hand her something she could put on before stepping out of the bathtub, he hands her a pair of heels.
In another scene, Bond is seen forcibly kissing a woman on the lips without her consent. Of course, the compilation has left many uneasy, if comments on Twitter are anything to go by.
Also, I'm not sure if anyone could get away with a name like Pussy Galore, a character in Goldfinger. The creator later wrote that the character was only waiting "for the right man to come along to cure her psycho pathological malady". Basically, the character was lesbian, but back then, it was described as a "malady". Go figure.
In the present age of fierce political correctness, especially in the West, with the powerful LGBT movement and its financial clout watching, the character would have been axed. Let's just leave it at the name!
Then, in 1971's Diamonds Are Forever, Bond (again played by Connery) rips off a woman's bikini top and then forcibly wraps it around her neck.
The bikini has always been a feature in Bond movies. The iconic two-piece swimwear, worn by actress Ursula Andress in Dr No, was auctioned for RM2mil earlier this year.
The best description of Bond was probably the one given by veteran actress Judi Dench, who played the first female incarnation of M in the 1995 movie, Golden Eye. M is Bond's superior.
In an interview, Dench described Bond as a "sexist, misogynist dinosaur, a relic of the Cold War, whose boorish charm (is) wasted on me".
Yes, Bond has evolved through the years. In the age of AIDS, free sex should be a serious point of deliberation. Our own Bond Girl, our pride Tan Sri Michelle Yeoh, didn't have to wear a bikini and yes, she could kill with her martial arts skills.
With the Asian market, particularly with China in mind, the producers quickly realised that they had to integrate a clever (or one with substance) sidekick for Bond.
Anything less would be unacceptable. Cash is king, even for Bond, or rather the producers.
As I approach the big six, it's difficult for me to change. I maintain that Connery remains the best James Bond, at least for me.
Moore was, well, lame, and Lazenby should have just stuck to his barbecue activities.
Brosnan should have spent more time at the gym to prepare for this legendary role. The actor should have also set aside more time for vocal lessons for his Mamma Mia appearance – though I digress.
I can't wait to watch Malaysian-born Henry Golding, tipped to be the new James Bond. The Betong, Sarawak-born actor is sure to do us proud.
And with delusions of excess and youth cruelly curtailed by the reality of old age, it's a safer beverage option for me these days.
Teh tarik satu… kurang manis.