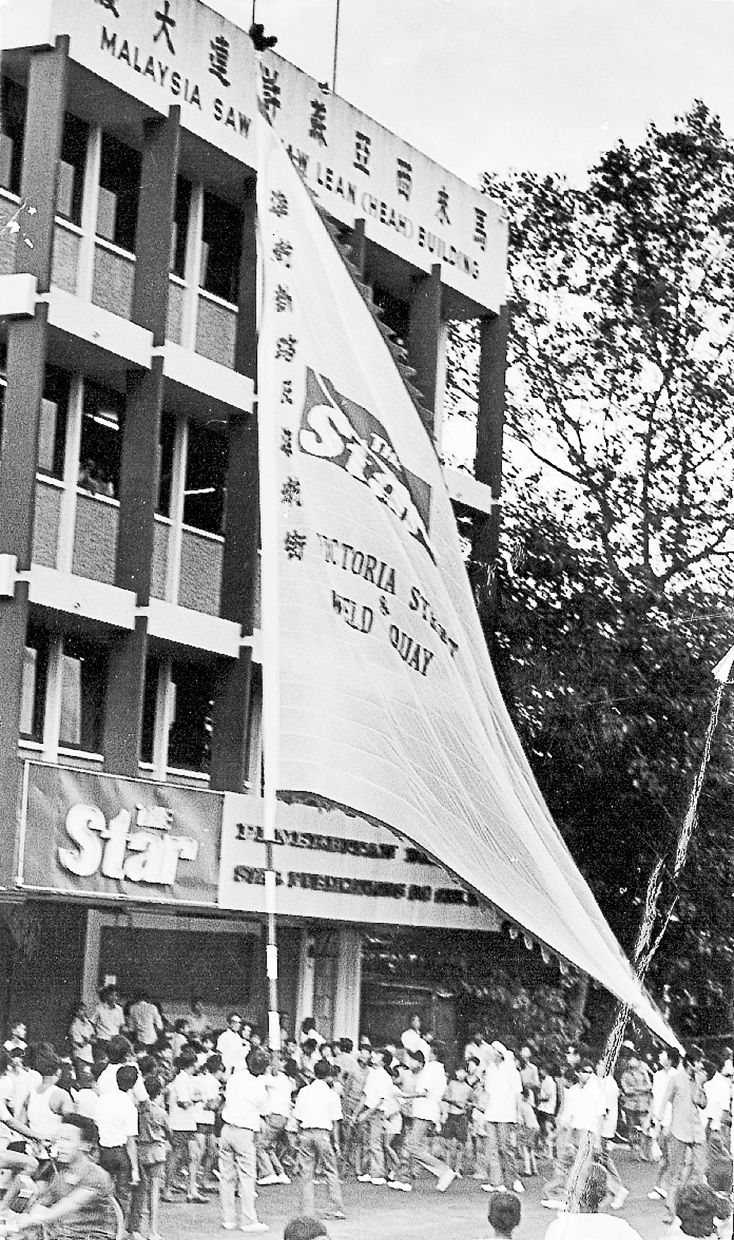 First office: Members of a chingay team demonstrating their skill with the Star flag outside the newspaper's rented building in Weld Quay in Penang where the tabloid was launched in 1971.
I HAD just completed my Sixth Form and was waiting for my university application results. The year was 1980 and admission into one of the five public universities was uncertain.
When I turned up for an interview for a cadet reporter position – the lowest ranking post – at The Star in Pitt Street (now Jalan Masjid Kapitan Keling), Penang, I was met by the boyish looking H'ng Hung Yong.
He was an Oxford law graduate with an arts degree from Harvard University. As a fellow Xavierian, I had looked up to him while becoming an avid reader of The Star from school days.
For a school-leaver attending his first real job interview, I was pleasantly surprised that H'ng dealt with me personally. He was then the managing director and editor-in-chief.
"So, you are the guy who sends letters to the editor?" he asked, looking up from the file containing my many letters to The Star as a reader.
I was then made to take a test at the conference room next to his office.
I struggled to process a press statement and fumbled with a test on my general knowledge. My confidence nose-dived initially. I didn't know how to use a typewriter, and neither did I know how to write a simple news article.
Yet, I got the job.
Soon, I learned how to pound on the typewriter fast and furiously with a finger from each hand, and how to keep my news pieces short and precise, all soundtracked to the judicious swearing from then news editor Oh Kee Tiang.
He wore short pants with socks almost reaching his knees to work every day. That was the standard wear of the Australian servicemen at the Royal Australian Air Force base in Butterworth.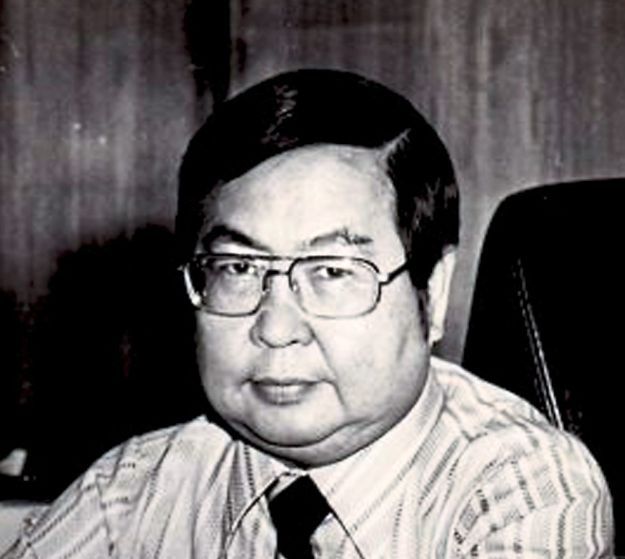 Leading the way: Choong was the paper's first managing director and editor-in-chief.
It was my first "tour of duty" at The Star. I served for about six months until I received a letter from Universiti Kebangsaan Malaysia offering me a place.
I had to provide a 24-hour notice but the timing couldn't have been worse. The newsroom was in a state of emergency because an entertainment writer from the Kuala Lumpur office predicted a "boring weekend ahead" in the TV page when describing a Quran reading competition scheduled to be broadcast on RTM.
Back then, there was only RTM1 and RTM2, and no TV3 or Astro. The national broadcaster had also just switched from black and white to colour transmission.
The government was upset by the endless complaints from individuals and organisations.
It wouldn't be the last time The Star would run into trouble with the government, especially the powerful Home Ministry.
But at that point, chairman Tunku Abdul Rahman simply told the staff not to worry and that he needed to have his afternoon nap first before he settled the matter. This was relayed to me by the late Tan Sri Kamal Hashim, a director of the daily.
And with that, I left the newsroom, but not without a heavy heart.
I knew then The Star would be my home for life.
In 1984, I returned to the publication on the day after I sat for my final exam at UKM. Happily, Ng Poh Tip (who went on to become The Star's first woman group chief editor) accepted me.
The Star was also an alumni group for Xavierians. There were accusations that we, or Penangites at least, were preferred for employment. At their meetings, editors would even frequently break into northern Hokkein.
As rosy as things may have seemed, the company was struggling financially, though.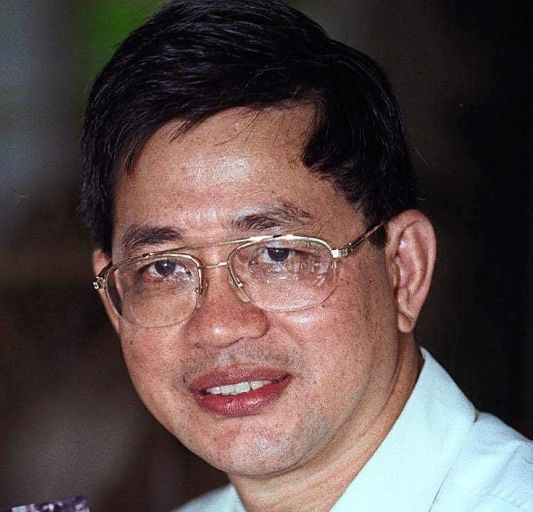 Role model: H'ng was the paper's managing director and editor-in-chief in 1980.
It was worse in the 1970s when the directors had to dig into their own pockets for funds.
It's common knowledge that tycoons like the late Tan Sri Loh Boon Siew were frequently sought for assistance – mostly to pay the salaries of staff.
At one point, Choong Kok Swee, who founded The Star, had to sell off his beautiful home at the lavish Jesselton Heights, and even borrowed money from his brother to meet the financial demands.
The situation was the same when I joined in 1980. When I was sent to KL for training, my colleagues and I had to stay at the Universiti Malaya hostel when the students there were on their semester break. Naturally, there was no budget for hotel accommodation.
Most of the pioneer staff eventually left for better paying jobs in rival papers.
Reporters hired by the cash-strapped newspaper were required to buy their own typewriters. And if new pens were requested, old ones had to be turned in first, almost as proof. It was clearly a tightly-run ship.
Still, it was a badge of honour to be a Star journalist. We came up with page one exclusive stories almost every week.
But under the stewardship of Choong in 1977, when The Star was just six years old, it outsold the 132-year-old Straits Times (by then The New Straits Times) in Penang.
KS Choong, as he was affectionately known, was a news editor with the Penang bureau's Associated Press, a reporter with The Straits Echo, as well as a press attache to the Malayan Embassy in Washington DC as the First Secretary (information).
According to researcher Lilian Tan, Choong chose the name The Star after seeking inspiration from The Washington Star and other examples, including The Sun and The Daily Mirror from Britain.
The brief was for it to be a lively, sensational and easy to read tabloid – unlike the traditional broadsheet.
According to her, the masthead design and application for a printing licence was sent to the Home Ministry in April 1969. The Star was expected to break even in five years from then.
However, a month later, the racial riots of May 13 broke out. Emergency was declared and so, The Star had to wait it out.
This gave Choong time to recruit some of the best journalists, including big names like K. Sugumaran – who was the first news editor of The Star.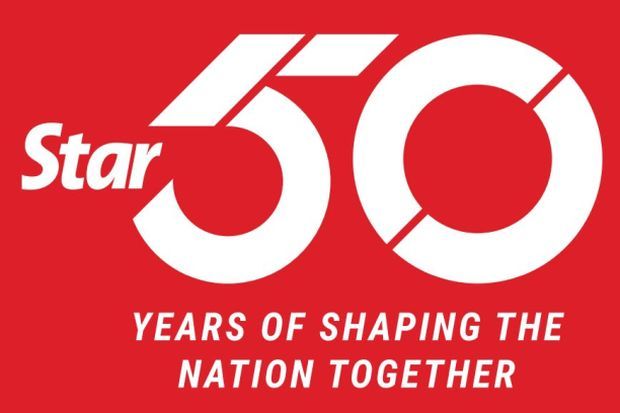 Finally, in April 1971, the permit arrived, but Choong couldn't get it off the printing presses until six months later.
The office was a four-storey shop at 62, Weld Quay. Without Choong's insight and vision to bring a new kind of journalism to Malaysia, The Star wouldn't have existed.
It was not an easy time for the newspaper to emerge because Penang was dominated by The Straits Times and the home-grown Straits Echo, but finally, The Star debuted on Thursday, Sept 9,1971.
It was also Choong's birthday, though the date was merely a coincidence.
Free copies were distributed, while some priced at 15 cents were sold.
Prior to that, there were many failed attempts to print the first copy. One evening, Datuk Zaman Khan (now Tan Sri), who was the OCPD of Penang, turned up at the newsroom.
He recalled many people lamenting Mana boleh hidup? (How will we pull through?) as they looked at workers manually putting the pages together.
Eventually, the paper made it to print.
"News editor Sugu and his team saw the sun come up the next day. At 6am, they staggered out of the building, headed for the Craven A nasi kandar for breakfast and went home to sleep after working non-stop for almost 16 hours (they would be back at work in seven hours)," Tan's research revealed.
Over 15,000 copies of the 28-page inaugural issue were sold that day.
Straits Echo, with an estimated circulation of 6,000, was beaten on The Star's very first day.
A part of The Star's attraction was pictures of women in swimsuits. However, the Home Ministry soon sent warning letters. The page three pictures were "deemed to be prejudicial to public morality".
By November 1975, there was no more "beach beat" for male reporters.
Still, those were exciting times.
The Star, which will turn 50 years old, has been my home. And like with all households, there have been ups and downs. There have been good bosses, horrible ones, and also, inspiring reporters who taught me how to be a good storyteller.
PK Katharason, NV Raman, Gobind Rudra, Nizam Mohamad, Kalimullah Hassan, Wong Sulong, Anna Cheah and others were all good teachers.
PK, who has retired and resides in Japan, will be remembered as a legendary reporter for having delivered the most number of exclusives, including the Bank Bumiputra Finance scandal in 1983, the Kuantan Port fiasco in 1979 and the purchase of light tanks costing RM50mil which could not be used in 1984.
It was a lesson to me – it is not the number of stories that a reporter writes but the number of big exclusives that matters.
Like any other company, it has made good profits, and sometimes, losses, too.
The Star has been my only employer and I have served over 36 years. It has given me every opportunity by starting from the bottom and elevating to be the group editor in chief and managing director and chief executive officer. The Star has been my life. It isn't just my home but every Malaysian has a place at The Star.
To this day, The Star reaches out to the homes of millions of Malaysians every day through a variety of platforms. It has become a Malaysian institution and will likely stay that way for a long while more.