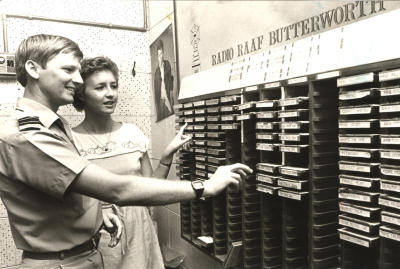 The days of a special radio station and the community of Aussies who made Tanjung Bungah their home while working at the Butterworth air base.
GROWING up in the 1970s as a teenager, there was no such thing as Internet radio. There was no paid television either such as Astro or Hypp.TV.
We only had RTM, which was not the best option for entertainment back then, as it was primarily an information station.
But lucky for us Penangites, we had Radio RAAF. Its frequency was limited to Penang and parts of Kedah.
But as a music–loving teenager, I was introduced to the world of Australian bands such as Little River Band, Sherbet, INXS, Men At Work and of course, John Paul Young, with his monster hit Love Is In The Air.
The announcers were all amateurs, mostly family members of the Australian servicemen, and often their presentation was flat, even monotonous, but the music repertoire was up-to-date.
Come Saturday night, it was Party Time, which came on air at 9pm and lasted till past midnight.
The deejays entertained requests we sent in by snail mail. And we could buy ready-made postcards where the address of the radio station was printed.
To this day, I can still recall the call sign for each programme that simply began with, "This is Radio R, double A, F…"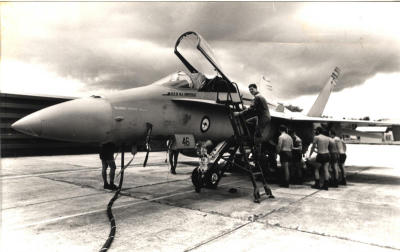 The Australia air base in Butterworth certainly left an impact on many Penangites because they became very much a part of the local community.
With its thriving port, Penangites had long been exposed to foreign presence, but to have Australians in the neighbourhood emphasised how cosmopolitan the state was in the early years.
For the servicemen and their families, the preferred neighbourhoods were Fettes Park, Hillside and Tanjung Bungah, where they stayed mostly in rented homes.
These areas were walking distance to public beaches, which must have brought back memories of their homes Down Under. The Pulau Tikus market was also just 20 minutes away by car, where they did most of their shopping.
Fettes Park in Tanjung Tokong was and still is a middle-class housing area, with mostly English educated residents.
It is named after the municipal engineer of George Town, JD Fettes, who played a major role in the building of Guillemard Reservoir above Fettes Park.
The Fettes Park neighbourhood is bordered by Jalan Tanjung Tokong to the east, Mount Erskine to the south and Vale of Tempe to the north.
Tanjung Bungah or sometimes spelt Tanjong Bunga, is a suburban route to the tourist belt of Batu Ferringhi, a name which some said was derived from Portuguese, to mean the spot where the foreigners landed.
Tanjung Tokong, which one must pass through on the way to the seaside resorts, used to be an old fishing village.
Near the UDA low-cost flats, there is the Tua Pek Kong temple. This is probably the reason why the village was named Tokong.
This temple is famous to this day because of the annual Chneah Hoay (flame-watching) ceremony held on the eve of Chap Goh Meh, where the deity would predict the economic outlook for the country.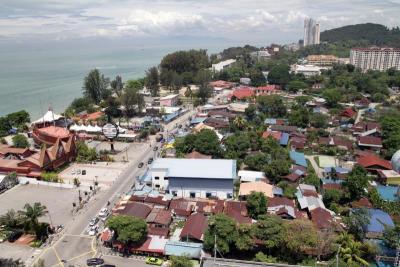 So it was around these locations that thousands of servicemen and their families found their home away from home.
Their story began in 1957 when the Royal Air Force, which was part of the British defence plan, closed the base in Butterworth and transferred ownership to the Royal Australian Air Force (RAAF).
The RAAF stationed numerous Australian fighters and bomber squadrons there.
These planes were to play a crucial, but supportive role during the Emergency as well as the Confrontation with Indonesia.
It was reported that in 1964, its Sabre jets responded to Indonesian jet fighters heading towards Malaysian airspace but the latter turned back before crossing the international air space.
The RAAF personnel were generally well-behaved, unlike the rowdier American marines, who also dropped by Penang as part of their rest and recreation entitlement back in the late 1960s and early 1970s.
For the Australians, when they were off duty, they could be seen in George Town, wearing their trademark shorts and stockings which were pulled up to their knees.
Their favourite eating spot was the Eden Restaurant in Hutton Lane, which served western set meals at reasonable prices, while their watering hole was the Hong Kong Bar in Chulia Street, which was something of an institution in Penang until the RAAF closed its base in 1988.
The servicemen would leave pictures, badges, momentoes and plaques as a reminder of their days at the bar.
By then, Penang already has a decent-sized supermarket — Cold Storage in Penang Road, which catered to these Australians and Westerners, who wanted fresh food and meat products.
Not far from the Cold Storage supermarket was a snack bar which served western and Chinese food and the most famous ice-cream then, Magnolia.
My late uncle Simon Leow, who used to frequent the eatery, got me my first job there in 1978 after Form Five.
I was supposed to be a bartender and waiter. I did not last very long because I spent more on food than the meagre wage that I earned.
The only consolation was that I tried the entire range of ice-cream.
It was here that I made my first milkshake, and my first banana split. But I had to split from the scene soon enough because I was really a nuisance to my fellow workers.
Leow, obviously wanted me to learn the hard way that it was better that I concentrated on schooling rather than entertain any foolish thoughts of entering the workforce at an early age.
For Australian families, who had just arrived in Penang, the RAAF Club was their oasis.
Temporary accommodation would be provided to these new arrivals until they find their homes in Fettes Park, Tanjung Tokong and Tanjung Bungah — these were their three favourite spots although the base was on the other side of the channel.
Their social lives revolved around the RAAF Club — where sporting and social events were held. It was open only to RAAF personnel and Malaysians working with them.
The term sarong party girl — a derogatory term used in Malaysia and Singapore to describe a local woman, who exclusively dates white men — was not commonly used then.
But the presence of these Aussies was bound to see romance blossom with the local women.
A neighbour of mine at Jalan Kampung Melayu married a RAAF officer, whose children would often drop by my house.
These Australians left behind many friends among Penangites. The Radio RAAF played Everytime You Go Away as its farewell song, before signing off for good.
Maybe the relationship between Penang and Australia was fated in some ways. After all, Captain Francis Light founded Penang while his son, William Light, founded Adelaide.