I CRINGE every time I hear our television news reader or radio announcer pronounce Weld Quay as Weld Koay. And I wonder whether English is still being properly taught in schools or if the teachers themselves need to go back to school again.
But for many Penangites, who were exposed to the English language much earlier than the rest of the country, we know how to pronounce quay correctly as "key" instead of "koay".
Many of the local Hokkiens, who only know Weld Quay as Sin Hai Kee or New Waterfront Street, are also able to get the street name correct. Weld Quay, or Pengkalan Weld, as it is now known, is a coastal road on the east side of George Town.
It is named after Sir Frederick Aloysius Weld, the Governor of the Straits Settlements from 1880 to 1887. He was responsible for the land reclamation and port expansion on the waterfront.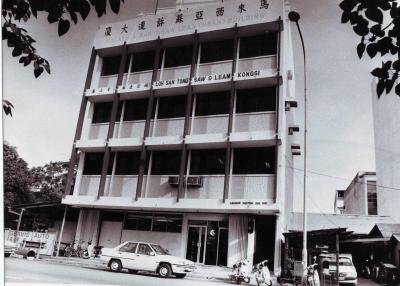 To detour a bit, Weld was also recognised in Perak, Kuala Lumpur and Singapore. Port Weld in Perak is now known as Kuala Sepetang.
In Kuala Lumpur, what is now known as Jalan Raja Chulan, was previously Weld Road before the name was changed in 1982.
Today, The Weld shopping complex remains as testimony to the road's original name. The nearby Weld Hill was also renamed Bukit Mahkamah, where Menara Maybank now stands.
In Singapore, however, Weld Road and Upper Weld Road still remain.
According to published records, Weld was born to a strong Catholic family in Dorset, England, but carved a name for himself in the British colonies of Australia and New Zealand.
Prior to his arrival in Malaya in 1880, he had a successful political career in New Zealand where he was elected as a Member of Parliament for three terms.
In 1869, he moved to Australia to begin his career as a colonial officer, where he was appointed the Governor of Western Australia.
Weld will be remembered in Malaya's history as the colonial officer who saw the importance of ports and a well-connected logistics network.
According to the book Streets of George Town, Weld Quay was created during the 1880s when Weld was Governor.
He embarked on land reclamation works which culminated in the development of Swettenham Pier.
Completed in 1904, the pier boosted Penang's status as a modern transhipment centre.
Today, the pier is also connected to the newly completed Swettenham Pier Cruise Terminal.
Swettenham Pier was named after Frank Athelstane Swettenham (1850-1946), the first Resident General of the Federated Malay States between 1896 and 1901.
Khoo Salma Nasution also wrote that the Indians called Weld Quay kitengi teru or the "street of company godowns".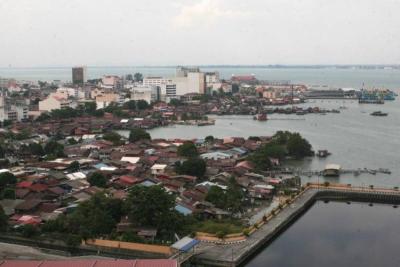 The godowns were used by Indian stevedores transporting rope with hand-pulled carts. Some of these godowns can still be found in some parts of the area.
And if you are wondering where the famous mee mamak comes from, Khoo insisted that Weld Quay was the birthplace of kelinga mee, as mee mamak was originally known as, together with pasembur or mamak rojak. These delicacies were to whet the appetite of sailors and port workers along Weld Quay.
As the port grew, settlements for Chinese port workers from the various Chinese clans also came into being.
According to Khoo, there were originally seven "clan jetties" at the waterfront but the Ong Jetty was dismantled when the ferry terminal was built.
The six originals which remain are the Lim, Chew, Tan, Lee, Yeoh and the "mixed clan" jetties known as Chap Seh Keo.
"The jetty with the largest community was Chew Jetty, near the Armenian Street Ghaut. The Chew stevedores supplied fresh water to the ships," she wrote.
"The end of the Chew Jetty was the mooring place for Burmese trawlers which brought rubber, timber and other materials from Burma."
The jetties, while keeping their reputation as a tough neighbourhood for the working class, have undergone changes over the years, and now form part of the Penang Heritage Trail.
Not far from the area is Noordin Street, known locally as Jee Teow Lor (the second road), which had a reputation for its triads.
When I was a student at Universiti Kebangsaan Malaysia, there was a leggy, good-looking business administration student who hailed from one of the jetties.
She had many admirers and when my campus mates asked me about her, I would cheekily tell them that she came from such a notorious area that any outsider who tried to date her risked being beaten up!
The clan jetties remain to this day even though there are regular rumours that they will be demolished.
They are now popular with tourists, who walk along the boardwalks and are made to feel welcome by the residents, who understand the importance of tourism.
Some enterprising residents have offered homestays while others have offered their boats as water taxis for tourists. Souvenir stalls have also been set up at these jetties.
Along the main road, food stalls have sprouted, and one fish head porridge-noodle stall, Siong Ho, has been featured on a popular Astro food programme hosted by Penangite Jason Teoh.
When I was starting out as a reporter in Penang, I used to visit the Kwong Wah Yit Poh newspaper office in that vicinity regularly for coffee with my counterparts to compare notes.
The newspaper was founded by Dr Sun Yat Sen, the father of modern China, on Dec 20, 1910, when he was in exile in Penang from China.
Weld Quay is also where The Star newspaper was born. The newspaper began its operations at Weld Quay in September, 1971, and was helmed by its founder and editor K.S. Choong.
When The Star hit the streets, I was barely 10 years old and too young to read the newspaper, although my parents had started reading the new racy tabloid.
As I was not part of its initial beginnings, the home of The Star to me was the building along Pitt Street, or Jalan Mesjid Kapitan Keling, where I first began work in 1980. (Refer to my earlier article, Pressing on from Day One, published on March 2)
Media practitioner Rajan Moses, who was a Universiti Sains Malaysia student in 1971, was accepted as a stringer or freelance writer, when The Star was launched.
He wrote: "The launch of The Star had a great impact on Penangites, who were so used to the existing newspaper fare, that the arrival of something new perked them up. Finally, an alternative paper to read had arrived, and a racy tabloid at that!
"Newspaper boys sold the first editions of the new paper late into the night in Penang's streets, and The Star created quite a buzz.
"It had a picture of a Page 3 girl daily (very much like what the The Sun and Daily Mirror did in London) and bright, bold and interesting human interest stories and pictures which sparked much local interest."
Weld Quay still has a great story to tell, just like this newspaper. It has a strong sense of history yet is ready to adapt and keep up with the changes.
Related Stories:
Weld's great-grandson comes to Penang