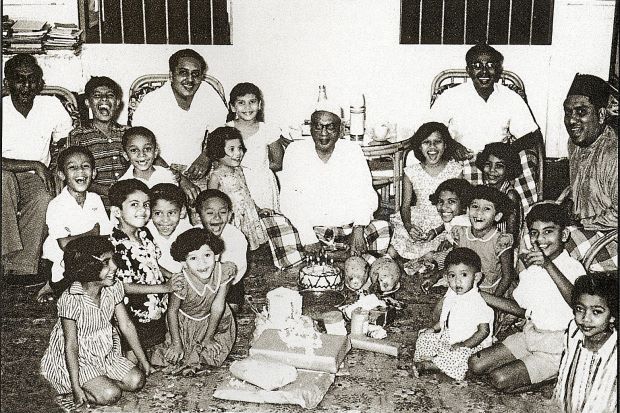 I WOULD like to thank readers for pointing out the error in the history behind Jalan Yahudi, subsequently renamed Jalan Zainal Abidin, published in this column on July 6.
I had wrongly identified Zainal Abidin with the noted Malay writer who was better known as Za'aba. The road is actually named after S.M. Zainul Abidin, one of Penang's pioneer educationists, whose name is also spelt as Zainal Abidin.
The letter below from his youngest son Zainul Arshad is reproduced in full to put the matter in context. There is also another letter from another reader who also pointed out the same error. I am given to understand that many readers had called Zainul Arshad about this matter and he has taken the initiative to write us the letter.
I record my deepest appreciation to readers of this column who have constantly given me feedback, and pointed me to the right direction when needed.
It reminds me that much of local history is passed down orally, from generation to generation. We should all strive to know our own history. In writing this column, I have found that it is difficult to find the definitive records of many of the personalities that have roads named after them.
I believe all local authorities should make it a requirement to document the history of all the roads under their jurisdiction, old or new, for public record. Even new developments named after people or events must be documented so that those who come after us will have a proper record. The little stories that surround our neighbourhoods are a rich legacy that should be preserved.
---
The road is named after my father
I read your article Penang's History, My Story titled "Leaving only tombs behind". Since I was born and bred in Penang I always look forward to reading this weekly column.
I had wanted to send you a book about my father in the hope that you may write something about him being the pioneer educationist and politician in Penang. But before I could do that your article on the Jewish cemetery appeared.
I have to point out an error in your article. Zainal Abidin Ahmad has nothing to do with Jalan Zainal Abidin. He was not a Penangite. Jalan Zainal Abidin (although wrongly spelt) was named after my late father S.M. Zainul Abidin. I am his youngest son.
S.M. Zainul Abidin was one of Penang's pioneer educationists. Among his former students were Tunku Abdul Rahman, Tuanku Syed Putra Jamalullail (Raja of Perlis), Tun Dr Lim Chong Eu and Tuan Yusoff Rawa.
He taught at the Penang Free School for 20 years before becoming headmaster of the Francis Light School in 1938. He retired as Inspector of Schools in Penang. Zainul Abidin was the first Malay to obtain a B.A. degree (externally) from London University in 1933.
He was also a founder member of Penang Umno and was responsible for getting a piece of land from his good friend, the late Hamid Khan, to build the Umno building in Penang.
S.M. Zainul Abidin was selected by Tunku to stand as a candidate in Malaya's first Parliamentary election in 1955. He won handsomely as an Umno candidate in the north-west constituency whilst Chee Swee Ee of MCA won in the north-east constituency.
One of S.M. Zainul Abidin's sons is the wellknown broadcaster, the late Datuk Zainul Alam. Interestingly enough, my late father stayed at No 35, Jalan Zainal Abidin (Jalan Yahudi), two doors from the Jewish cemetery, from 1929 until his death in 1969. — Zainul Arshad S.M. Zainul Abidin
---
The wrong Zainal
I am a fan of history and naturally an avid reader of your Saturday articles. You wrote that Jalan Yahudi was re-named Jalan Zainal Abidin in memory of Za'aba.
However, I think it is not so. I think it was attributed to S.M. Zainal Abidin, who was a member of the 1955 Federation Legislative Assembly.
I am told by old-timers that Zainal Abidin's home was situated just behind the present Umno building at the junction of Macalister Road and Jalan Zainal Abidin.
Hence, lending credence that it was named after a local personality rather than Za'aba who originated from Negri Sembilan and had no real links to Penang. – Abdul Fareed Abdul Gafoor