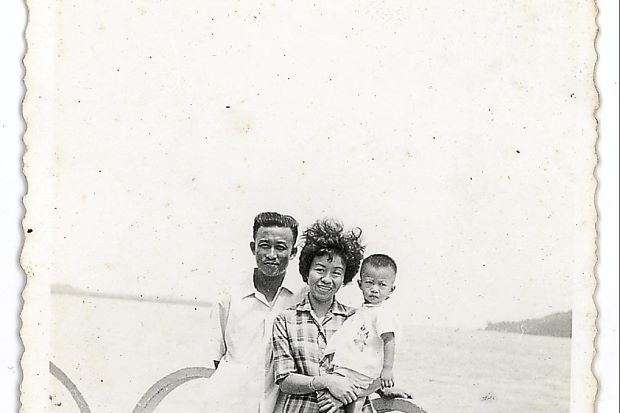 IT IS hard to explain to someone outside Penang, especially those staying in the Klang Valley, how wonderful life can be on the island.
Even those of us who have left the island to pursue our careers and set up new lives elsewhere will sing the same tune, as if our time on the island is permanently captured in a time capsule.
The so-called Penang diaspora is a living testimony to the saying that "you can take a Penangite out of Penang, but never the Penang out of a Penangite".
Apart from those who venture out in search of greener pastures, there are, of course, many who will never leave the island.
They will never give up their lifestyle for the fast-paced life of Kuala Lumpur, for example, even if the career options are more plentiful.
For me, having migrated to the Klang Valley such a long time ago, I can only reminisce about my early days, my growing-up years where memories seem to be strongly embedded.
Where else but in Penang — except maybe in some East Coast states — where the beaches are just a short distance from your school, office or home.
For those of us who studied in St Xavier's Institution at Farquhar Street, we had a seafront at the end of our football field.
After a game of football, we would sit near the seafront, where we would enjoy the strong crushing sounds of the waves hitting the wall, as we closed our eyes to let the wind blow against our faces.
Fishing was not allowed but on occasion, we would be able to throw our lines into the sea and take home a fish or two for dinner.
Our neighbour — Convent Light Street (CLS) — was luckier. Many of their classrooms faced the sea directly!
No wonder Captain Francis Light and Sir Stamford Raffles, who later went on to discover Singapore, chose to work and live at the site where CLS is now located.
For most families, a Sunday outing meant going to Gurney Drive, Tanjung Bungah, Batu Ferringhi or Teluk Bahang for a swim.
It also meant digging bucketfuls of siput remis or shellfish in the sand.
Working at the Pitt Street — now renamed Jalan Mesjid Kapitan Keling — office of this newspaper, we would sometimes take a slow walk to the nearby Esplanade for our meals.
In the evening, when work was completed, my colleagues and I would drive to Gurney Drive to have some hawker snacks before heading home.
During the 1970s until the 1980s, the annual dragon boat races were held off Gurney Drive and at night, the road would be turned into an illegal racing track.
The races would only begin after midnight and dragged on until 2am, with cheering at strategic spots, particularly at the roundabout.
Where the condominiums of 1 Gurney Drive (or PG1 as it is commonly known) now stand, there used to be an old hotel and restaurant called The Shanghai, which was THE place for important functions like weddings during the 1960s.
But that is known only to people in their 60s and 70s.
For us young journalists, Gurney Drive was where we would meet to have endless rounds of beer at the restaurants facing the promenade.
And the conversations would often be about the interesting interviews we have done with tourists at Batu Ferringhi.
There was such a thing as the "beach beat" then but during the 1970s, this tabloid was rather racy in nature.
While it could not deliver the Page 3 topless girls similar to The Sun in the United Kingdom, there were regular pictures of tourists in bikinis. The Home Ministry then was obviously less strict!
By the time I joined The Star, for the first time in 1980, there were already fewer such interviews as the newspaper had moved on to be more serious in its reporting.
Still, the beaches continued to be a source of news stories which included foreigners swimming in the nude at the freshwater pools at Chin Farm in Batu Feringghi.
There were the occasional raids by the authorities and the newsmen would be happy to tag along.
Batu Ferringhi or Foreigners Rock has many personal memories for me as I used to camp along the long stretch of beach as a teenager with my school friends.
My parents did not even bother to ask where I would be camping.
All I did was tell them that I would be camping for three days or nights.
On one occasion, all our canned food was stolen while we were sleeping. Needless to say, the camping trip had to be cut short.
As we grew up to be young adults, many nights were spent at the then famous disco, Cinta, at the Rasa Sayang Hotel.
It was only natural that I chose the Rasa Sayang Hotel to propose to my wife at an expensive Western restaurant.
But as a true reporter, there's always a story behind every event.
The salad, for example, came with a big wriggling worm which certainly took away much of the romance of the evening.
Midway, a colleague of my wife approached us from another table because her boyfriend did not have enough cash to pay for their meal.
Today, the hotel has been renamed Shangri-La's Rasa Sayang Resort and Spa, and it is surely one of the best beach hotels in Penang.
The beach culture was so ingrained in me that on my first visit to The Star office in Petaling Jaya, I strolled into the newsroom in my shorts and shocked many!
But it was so natural in Penang island, where most of the time, we would be in our shorts and sneakers!
It would be a lesson from then on that my life in Kuala Lumpur will no longer be a stroll on the beach.
Download the PDF version of this story.
Related story: