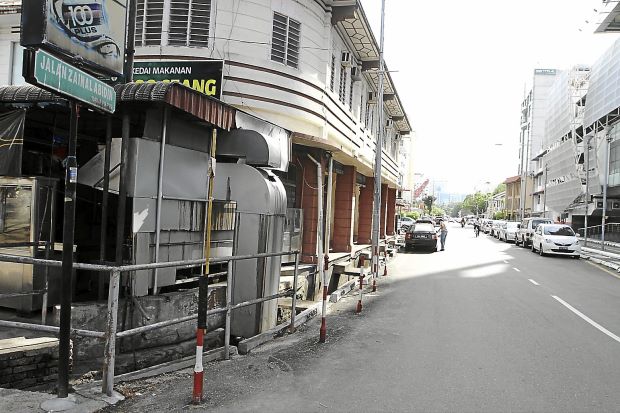 IT used to be called Jalan Yahudi but it has been renamed Jalan Zainal Abidin, after the prolific Malay writer who is more popularly known as Za'aba.
By renaming the road, the Jewish legacy in Penang, and for that matter, in Malaysia, has been erased.
But the country's only Jewish cemetery which was set up in 1805, is still in existence there.
It is well-maintained but most of the time, the gates are locked, perhaps mindful that it could be the target of anti-Semitic elements.
Located between Burmah Road and Macalister Road, the small cemetery escapes the attention of Penangites who use this link road, as it is tucked behind high walls.
According to a report titled A Penang Kaddish: The Jewish Cemetery in Georgetown — A case study of the Jewish Diaspora in Penang (1830s-1970s), the oldest Jewish tombstone in the cemetery is dated July 9, 1835.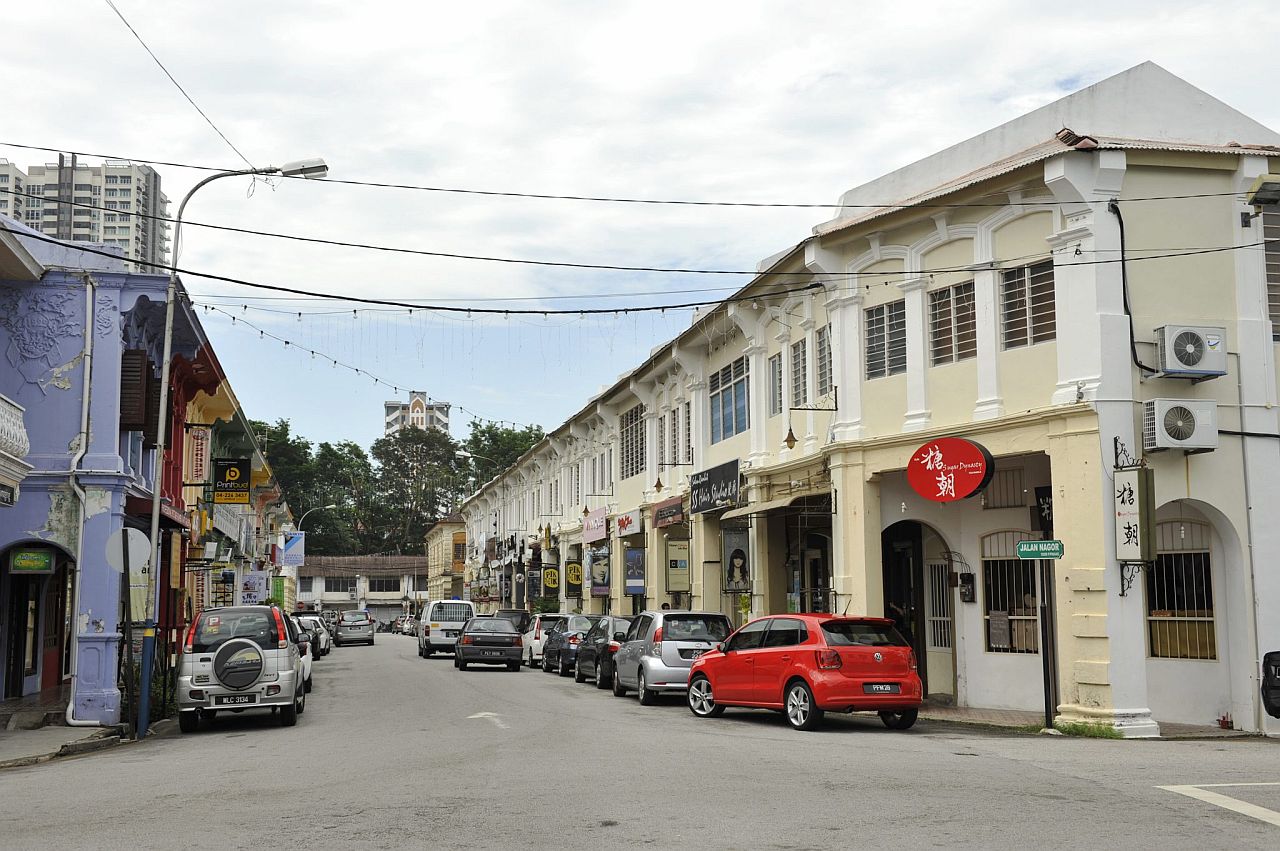 It is dedicated to a Mrs Shoshan Levi, believed to be the benefactor who donated the land where the cemetery stands.
Many of the Jews buried there were British subjects, including one Louis Victor Cohen, a former army officer, who died on Oct 9, 1941 at the age of 23, according to an article by Hismanshu Bhatt.
There are about 107 graves located in the cemetery, with the most recent tombstone dated 2011, of David Mordecai, a former E&O hotel manager. He died just short of his 90th birthday and was believed to be the last ethnic Jew on the island.
According to a report online, "55 friends and neighbours attended the burial, among them a handful of Jews. With his passing, the only Jew to hold a Malaysian passport is Mordecai's niece Tefa Ephraim, who now lives in Sydney, Australia."
Mordecai was the son of David and Mozelle Mordecai, who came from Baghdad to Penang in 1895.
David Mordecai Sr was active in the tin and rubber industries under British rule and a colonial turf racing enthusiast in Penang and Singapore.
A good number of Jews used to live openly in Penang until the end of the 1970s, when many emigrated.
The local Jewish community reportedly comprised Jews of Sephardic origin who live among the Kristangs (people of mixed Portuguese and Asian ancestry), including those who came from Iraq and India.
The first known Jew to make Malaya his home was Ezekiel Aaron Menasseh in 1895.
Menasseh claimed to be the only practising Jew in Malaya for three decades but the general census of Jewish settlers in Penang (1881-1941) showed that 172 Jews already lived there in 1899, according to a news portal.
It is said that during the Japanese occupation, the Penang Jewish community was evacuated to Singapore.
After the war, a majority of Jews had stayed on in Singapore or emigrated to Australia, Israel and the United States.
One report has it that by 1963, only 20 Penang Jewish families remained in the country.
Penang's only synagogue, located on 28, Nagore Road, closed down in 1976 as the community could no longer fulfill a quorum of 10 or more adult Jews assembled for purposes of fulfilling a public religious obligation.
An article in the portal Free Malaysia Today, dated March 18, 2011, entitled "The Last Jew to leave Penang," featured an interview with one Joseph Hayeem Abraham Jacobs, whose grandfather Hayoo Jacobs moved from Singapore to Penang, where he stayed at the island's synagogue in 1929.
"Jacob's father Abraham grew up juggling a myriad of professions including that of a fighter pilot and professional boxer. At one point, he even enjoyed a French dairy board consular status with the French government. He eventually met and married Tan Kok Choo who would go on to become a popular RTM broadcaster," the portal reported.
"It was a normal childhood, we went to school, we played with the neighbourhood kids. Everyone knew we were Jews but no one cared. That's the beauty of Penangites," said Jacobs.
The Penang synagogue is today the office of a print, design and digital business.
While most of the early Jews were of Caucasian origin, there were also many of Indian stock from India.
Closer to home, the most famous Jew was David Marshall, the first Chief Minister of Singapore.
He also accompanied the first Prime Minister Tunku Abdul Rahman to meet Chin Peng, the Communist Party of Malaya head, in the Baling Talks.
In Penang, Gottlieb Road is named after Felix Henri Gottlieb, a German lawyer of probably Jewish descent, who worked for the British government in Penang between 1846 and 1882.
But it would not be fair to leave out the legacy of Za'aba, of which the road is now named after.
Zainal Abidin Ahmad (Sept 16, 1895 to Oct 23, 1973) remains one of the most respected Malaysian writers and Malay language experts.
Every student of Malay literature is expected to know his name — that is how much respect has been accorded on to him.
In Kuala Lumpur, there is a road named after him at Taman Tun Dr Ismail and many colleges or residential hostels in Malaysia are named after him as well.
Zainal Abidin was born in Negri Sembilan and had his early education in a Malay school but went on to study at the premier St Paul's Institution in Seremban. He became the first Malay to pass the Senior Cambridge in 1915.
Although he began teaching the following year, soon he enrolled in the Malay College in Kuala Kangsar and in 1924 he studied at the Sultan Idris Teachers' College, now a university.
He also studied and lectured at the School of Oriental and African Studies at the University of London, where he completed his Masters at the age of 59, and finally taught at University of Malaya in Singapore.
According to the National Archives of Malaysia official portal, Za'aba was considered the pioneer of Malay language grammatical rules, which were vague at that time.
He was given the responsibility to draft the school curriculum, was a translator, lecturer and during the Japanese era was handed the responsibility to write books that could be used in Malaya and Sumatra.
The portal said in 1946, he was appointed a committee member of the Legislator Committee of Umno Charter Bill.
Za'aba, who was later conferred the Tan Sri title, died on Oct 23, 1973 at the age of 78.
Za'aba's legacy will remain as he is one of the biggest names in Malay literature, whose works have been translated into many languages.
Readers write
I WAS a boarder at the St Xavier's Boarding School in Burmah Road, opposite the Pulau Tikus Convent secondary school from 1949 to 1954, before continuing my secondary school years at the new SXI building in Farquhar Street. We were the new occupants of the newly-completed school building.
The boarding school was set up by the La Salle Brothers for poor boys and orphans. And it also took in paying students from all over Malaya.
The lower classes studied at Noah's Ark (so called because the wooden and attap building looked like a boat). There were eight to 10 classes conducted there.
All those who passed their annual school examination could be promoted to higher classes at St Xavier Branch School at Kelawei Road.
It faces the St Joseph's Novitiate which trained Catholic novices to be Christian Brothers of the La Salle Order. The school being situated in a Eurasian enclave had many Eurasian teachers and many Eurasian pupils and students.
One of my teachers was Dudley Rozells, younger brother to Colin. Colin never taught me but he was a hero to the school population as he was a Penang state sprinter and the school's athletics coach.
Jimmy Boyle, who lived just across the road from the school was also the school's sports coach and was famous as a musician. He coached me on the 80-yard hurdles.
One must say of the Eurasian community that they made a big contribution in sports, music, education and in community service.
In addition to the teachers, I remember some names of families living next door to the Church of The Immaculate Conception such as Sheila Labrooy, Marie de Souza and Carmen Coombs, who were good friends to the boisterous boys of the St Xavier's Boarding School.
The Church of The Immaculate Conception, Pulau Tikus is a heritage building. It had its bicentennial celebration two years ago.
The church records are intact for those who wish to research the early history of Penang.
There are some early writings dated from the 1800s and the names of all parish priests who served the church consecutively corresponding to the 200 years of its establishment.
– Anthony Lim, Penang
If you have any feedback to share, email mystory@thestar.com.my
---
It has been pointed out to me that Jalan Jahudi was renamed Jalan Zainal Abidin in honour of a renowned educationist in Penang. Please read this story for context and clarification.