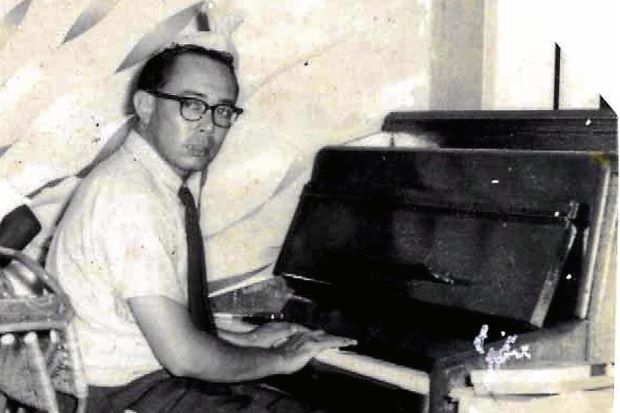 KELAWAI Road, sometimes spelled Kelawei Road, is one of the busiest roads in Penang. But it will probably have little historical significance to most Penangites, especially the current generation who never saw the quaint street of British-styled bungalows and village houses it was before it got transformed into a modern thoroughfare.
It will probably be referred to by most Penangites as the road leading to the more famous Gurney Drive or the popular neighbourhood of Pulau Tikus.
"The name Kelawei is actually the British transliteration of 'Kuala Awal', the local name for the first northern estuary from George Town," wrote history blogger Timothy Tye.
"This name comes from the original Malay settlement located along Kelawei Road, a remnant of which, known as Kampung Syed, is still found adjacent to Masjid Jamek Al-Munauwar Kelawei, between Edgecumbe Road and Jones Road."
According to Khoo Su Nin, the mosque, together with another one nearby in Burmah Lane – Masjid Lama Jamek – were founded in the early 1800s and rebuilt at the turn of the century.
In writing about the streets of Penang, I have made extra effort not to focus too much on physical structures but more on the people. In this context, Kelawai Road is famed for its Eurasian community, commonly referred to as the Seranis.
According to writer Khoo, the most famous son of the Penang Eurasian community was the outstanding Malaysian composer and jazz musician, Jimmy Boyle.
Boyle, who died in 1971, was educated and later taught at the St Xavier's Institution, my alma mater. His most famous composition was undoubtedly Putera Puteri (sometimes spelled, Putra Putri). We often listen to it over RTM, especially during National Day, and because of its melodic tune and poetic lyrics, it is often showcased as a truly Malaysian song overseas.
In 2007, Putera Puteri was performed live in Beijing by the Operafest Children's Choir in conjunction with Malaysia Week and the 50th National Day celebrations.
Boyle was also a graduate of the Raffles College in Singapore, according to James A. Rozells and Kathleen Rodrigues, who have written extensively on the history of Eurasian musicians in Penang,
According to them, Boyle's "compositions and piano playing have been beamed throughout the world by the BBC and Voice Of America and commented favourably by top jazz critics like Jerry Muchigan."
"International jazz musicians like Charles Lloyd and Jack Teagarden (who played his songs) rated him highly," they wrote.
"For 25 of his 49 years, Jimmy composed, arranged, played and recorded his music for national and state functions, for radio and television, for schools and associations and night-clubs.
"He was also a judge of Malaysian Tune Writing and Radio Singing Contests since 1958."
Boyle composed the first Malaysian Jamboree song Kemegahan Negara Ku, which was played at midnight in conjunction with the birth of Malaysia in 1963.
Among his other notable compositions were Ingat Ingat, Jauh Jauh, Rayuan Mesra or Melody Of Love, Api Dan Air, Bunga Negara, Megah Rasa, Chendering, Tepi Pantai, Berdendang Ria, Sang Bayu, Ke-Hulu Ke-Hilir, Pantun Melayu, Gemaran Bulan, Bertugas and Sungai Pahang.
They wrote that, "a national song on the Rukunegara is one of several unpublished works left behind by Jimmy."
"A state anthem for Penang and scores of beautiful Malaysian melodies were among other legacies that his family had discovered in Jimmy's treasure chest.
"One week before his fatal heart attack, he had submitted his Rukunegara piece (his last composition) to Radio Malaysia in the hope that singing it would help bring together the various races in the country."
My biggest regret as a student at St Xavier's Institution was not signing up for any music course. I cannot recall any other school in Malaysia, during the 1960s until 1970s, where there was a full orchestra.
Another historic part of Kelawai Road was the extravagant home of Chung Thye Phin, the last Kapitan China of Perak, according to Tye.
At the time of his death in 1935, the tin miner and rubber planter was the richest man in Penang.
He was born in Taiping but raised in Penang, where he also studied at St Xavier's Institution, and chose to retire on the island.
According to a Wikipedia posting, "The fabled Chung Thye Phin Mansion at Gurney Drive on Penang island (the address at the time was No 2 Kelawai Road) with its subterranean passageways and chambers was, after his death, sold and turned into a hotel (The Shanghai Hotel) in the late 1930s, but was later demolished in 1964 and on its footprint now stands an imposing condominium (1 Gurney Drive)."
Writing about the mansion in her book, Memoirs of A Nyonya, Queenie Chang described the dining room that was actually built under the sea.
"When I happened to look up at the ceiling, I saw that it was not painted as I had first thought. It was a glass dome through which I could see fishes swimming about.
"Seeing my amazement, Mrs Chung explained amiably: 'Yes, they are real fishes. My husband designed this room himself and had it built under the sea'."
According to my parents, Wong Soon Cheong and Yeoh Poh Choo, their wedding banquet was held at the Shanghai Hotel.
The mansion, of course, has long been demolished and is now the location of the twin condominiums called 1, Persiaran Gurney.
Some of the biggest names in Malaysia have put their mark on Kelawai Road, and yet, so little is known and remembered.
Goodbye to the streets of Penang
IT has been one fantastic journey as I walked the streets of Penang and, in the process, relived much of my own story via this column which began on Jan 5 last year.
Through this column, I have learnt much about Penang's history, much of which remains unknown and undocumented.
And the learning process has been a dynamic one as many readers wrote in to share their stories as well,and in some cases, pointed out errors in my articles.
In its own strange way, this column has made the streets of Penang come alive and made us more aware of preserving our history and rich heritage.
Today marks one full year since this column started and I am bringing the series to closure, not because everything has been covered, but because we need to move on.
I intend to focus on the buildings of Penang next, after taking a short break. And the good news is that we are embarking on publishing a book based on this series.
So stay tuned. – WongChun Wai
For the record: On Jan 5, 2013, Penang's History, MyStory made its debut with this introduction.
Wong Chun Wai may have left Penang more than two decades ago to settle down in the Klang Valley.
But his heart remains in his hometown. Now, in this column aptly titled Penang's History, MyStory, Chun Wai makes the streets ofGeorge Town come alive by taking a walk into the past to unravel the personalities and events that made Penang what it is today.
It is history, and also his story, as the writer juxtaposes the stories with those of his growing-up years in the heart of George Town.
The weekly column begins today in StarMetro.