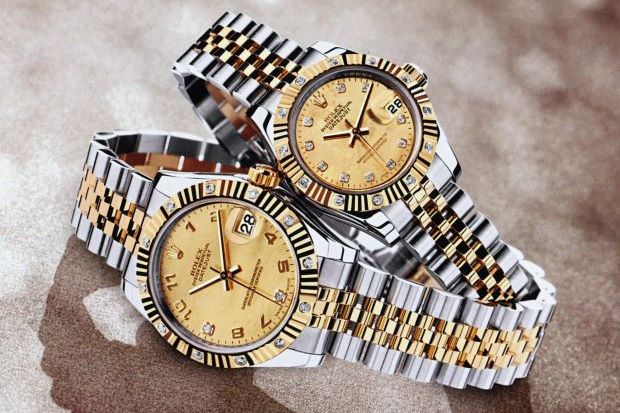 The reality is that politicians, as public figures, can no longer ask for privacy. After all, no one asked them to be politicians and they cannot cherry-pick their choice of publicity.
WELL, it was only a matter of time before this came out. Images of Malaysian politicians wearing luxury watches, as well as cheap ones as a comparison, have gone viral on social media.
Those named have chosen to remain quiet except for Home Minister Datuk Seri Dr Ahmad Zahid Hamidi, who was clearly peeved.
He defended his purchase of three luxury watches allegedly worth more than RM1mil in total, saying he was a corporate figure before becoming a politician.
The Umno vice-president questioned the need for the Malaysian Crime Watch Task Force (MyWatch) to monitor watches worn by politicians.
Deputy Finance Minister Datuk Ahmad Maslan also quickly defended himself on Twitter although he wasn't highlighted prominently in the expose, saying he has never owned a RM40,000 Rolex Submariner.
Even Prime Minister Datuk Seri Najib Tun Razak, his wife Datin Seri Rosmah Mansor and Umno Youth chief Khairy Jamaluddin were implicated in the watch issue.
Social media has become both a boon and bane to politicians everywhere. From their choice of restaurants to how they shop and what they want to buy, politicians and their spouses have never been so openly scrutinised.
It is no longer about the paparazzi or press. Anyone who has a smartphone is able to capture anyone else in a public place and post that image online.
The reality is that politicians, as public figures, can no longer ask for privacy. Public figures only have public lives. After all, no one asked them to be politicians and they cannot cherry-pick their choice of publicity.
Politicians with expensive watches are now the talking point of the Malaysian public, but they are not the first to come under such scrutiny.
Four years ago, Chinese officials wearing such high-end watches found themselves being watched. An official of ministerial rank earned only RM50,000 a year, so questions were raised on how certain officials could afford luxury brands like Rolex, Piaget, Omega and Cartier, which probably cost more than half of their annual income.
Those caught in the exposé by the Chinese Internet activist included China's railways minister Sheng Guangzu.
Among the reported glittering timepieces identified by an activist when he zoomed in for a closer look at Sheng's wrist were a Rolex Oyster Perpetual DateJust, a Piaget Altiplano and an Omega Constellation.
Together, these three timepieces were worth a total of 400,000 yuan (RM237,000).
Ironically, Sheng took over the job after the previous railways minister Liu Zhijun was arrested and investigated for corruption, with reports in China's official media alleging that he had taken up to RM500mil in bribes.
Sheng lost his job after the ministry was dismantled.
Nearer to home, Indonesia's military commander was photographed wearing a watch from Richard Mille brand's Filipe Massa collection, reportedly worth more than RM360,000.
Gen Moeldoko quickly refuted the accusation, saying the timepiece was actually a cheap Chinese fake worth only five million rupiah (RM1,400).
To prove his point, he removed his watch and showed it to reporters who were covering his press conference, saying "this is a Chinese-made fake watch… how could such a watch be original?" while slamming the watch onto the floor.
A Singapore website had also shown photos of Moeldoko wearing other luxury watches.
Moeldoko appeared unnecessarily defensive as he actually comes from a very wealthy family with numerous land assets.
In fact, he had reported to the anti-graft commission last year that he had assets worth about 36 billion rupiah (RM10mil).
Back to Malaysia. There must be something about watches, especially for male politicians. There could be a correlation between an expensive watch and the male ego but for sure, a watch can land many male politicians into trouble.
Well, it happened to Datuk Seri Anwar Ibrahim in that infamous sex video involving a man resembling the opposition politician.
To refresh our memories, a mysterious video purportedly featuring Anwar surfaced in Kuala Lumpur in 2011, allegedly showing him having sex with a Chinese woman believed to be a prostitute.
The trio of Tan Sri Abdul Rahim Tamby Chik, Datuk Shazryl Eskay and Datuk Shuib Lazim, who referred to themselves as "Datuk T", showed the video to some members of the press, including this writer, at Carcosa Seri Negara.
The single luxurious fashion accessory that was mentioned was an Omega watch said to be worn by the man resembling Anwar on that day.
One of the Datuk Ts was allegedly asked by the person in the video to pick up the watch, which the latter had accidentally left in the room.
That Datuk T, who is actually Shazryl Eskay, claimed to have the watch in his possession before handing it to the police for further investigation.
Of course, Anwar was challenged to reproduce the infamous Omega watch but he denied that he was the man in the video.
Anwar's wife Dr Wan Azizah Wan Ismail has insisted she has in her possession the expensive watch, which some said was a gift from a Saudi Arabian royal family burnished with a royal crest, but until now, no one has seen it.
While Malaysians do not expect our politicians to live like paupers or lead a pretentious life of poverty, what most of us find hard to swallow is the flaunting of wealth. Such a blatant show of extravagance will certainly not go down well with most Malaysians struggling with their daily lives.
Malaysians already find it hard to understand why many of our politicians must go everywhere with an entourage – don't these government officials or party leaders have work to do?
If only they could emulate the likes of Minister of International Trade and Industry Datuk Mustapa Mohamed and Ministers in the Prime Minister's Department Datuk Wahid Omar and Datuk Seri Idris Jala, who are all so simply down to earth.
Travellers taking the ERL from KL Sentral to KLIA have often seen Mustapa travelling alone with no hangers-on.
The reality is that political leaders are being watched closely – not just them, but also their spouses and children. And it is not just about what they indulge in, but also their behaviour.
Our leaders need to stay connected to ordinary Malaysians. They need to be sensitive so that they can understand fully how most of us cope on a daily basis.