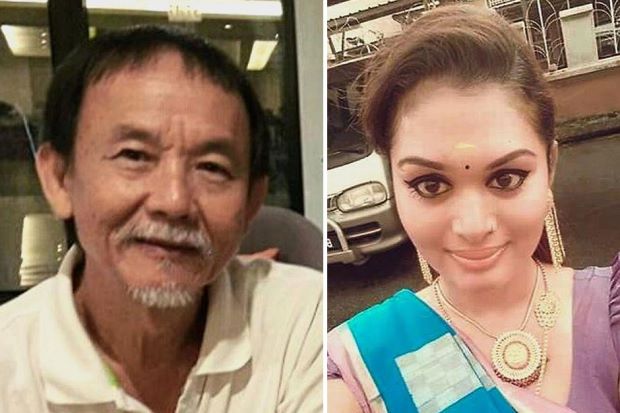 Several recent crime cases have shaken Malaysians quite a bit. We leave it to our police force to provide answers to this madness.
RECENTLY, several widely reported crime cases, which many Malaysians are following, have really shaken us.
Yes, Malaysians complain a lot, and rightly so, about the never-ending burglaries and snatch theft cases in our neighbourhood and streets but these are merely incidents involving petty criminals.
Yes, we lose money and sometimes, there are fatalities involved but most are non-brutal and the motives are established quickly. I am not even talking about the high profile assassination of Kim Jong-nam, the exiled half-brother of North Korean dictator Jong-un, at the KLIA2 which has grabbed the world's attention.
The police have been swift – two women who committed the crime were arrested and other suspects were taken in while more North Korean suspects have been identified.
There has been plenty of noise from the North Korean embassy but the case is being wrapped up, with fresh leads being revealed to the public daily.
But what has disturbed me most is the disappearance of Pastor Raymond Koh Keng Joo, who is well-known among the Christian community in Malaysia.
It has been reported that on Feb 13, occupants of a van stopped the pastor's car, a silver Honda Accord, along Jalan Bahagia, Petaling Jaya, and abducted him.
He had earlier left his Prima Sixteen Chapter Two home in Jalan 16/18, Petaling Jaya, at about 10am to go to the Puncak Damansara Condominium in Kampung Sg Kayu Ara, not far away. Koh's family said the 62-year-old was en route to a friend's home.
So far, there has been no ransom demanded or motive identified. We still don't know the reason for the kidnapping.
A CCTV footage, currently with the police, purportedly showed the abduction taking place on a busy road.
It is believed that the pastor's abduction involved several vehicles. It was professionally and very swiftly executed.
The case is under the personal attention of Inspector-General of Police Tan Sri Khalid Abu Bakar, who announced that a special task force has been formed to investigate the case, saying police had recorded statements from eight witnesses but admitted that there had been little information to go on.
The team is led by Selangor Criminal Investigations Department chief Senior Assistant Commissioner Fadzil Ahmat.
The case is most baffling. Ours is not a South American or Middle Eastern country where people get abducted from busy streets.
The abductors appeared to be very organised, almost professional-like, in carrying out their task. One of them even diverted traffic while others grabbed Koh.
The fact that they have not demanded any ransom shows that they are not ordinary kidnappers looking for money.
The only possible answer is that some persons (or group) are not happy with the way he is handling his work. Koh's colleagues have revealed that a bullet was sent to the pastor six years ago after the Selangor Islamic Religious Department (Jais) conducted a raid on a thanksgiving and fund-raising dinner organised at a church in Petaling Jaya, where he was accused of proselytising to Muslims.
Religious leaders of any faith must be mindful that attempting to convert anyone is really crossing the line. The majority of Muslims will not tolerate any attempt of proselytising, even in the most subtle form, and leaders of other faiths must understand and accept the sensitivity and reality of the situation.
However, any grievances or complaints relating to religion, a sensitive issue, should be directed to the religious authorities and police. In this case, the pastor was snatched away with no obvious clues, and no claims have been made.
This is distressing, and his wife has understandably sought counselling in Singapore as the family agonises over the unexplained incident.
In the absence of any information, this has led to speculation and it is unhealthy for Malaysia as we take pride in our religious diversity and tolerance in resolving conflicts.
The other widely talked about case involved transgender Sameera Krishnan, who was brutally murdered on Thursday. She was shot, had four fingers severed and suffered head injuries.
The cruelty inflicted on her was horrifying and something Malaysians just cannot imagine. Interestingly, Sameera was the main witness in her own kidnapping case two years ago and the trial has been set to begin early next month.
In 2015, she was rescued by police after she was abducted from her home in Klang, and repeatedly sodomised.
Enough. Malaysians must stand up and demand for justice. While Malaysia does not condone LGBT (lesbians, gays, bisexual, and transgender), this does not mean Sameera's life is worth any less than ours. It doesn't matter whether we refer to Sameera as him or her.
The fact is this – she was murdered and sexually violated. Her pride and dignity were snatched away from her and despite the prejudices of many Malaysians, this should not, in any way, diminish the diligence and commitment needed to solve the crime.
Her perpetrators must be brought to justice and if we have any conscience at all, we should all be furious. It will be abnormal to be indifferent about this. Sameera deserves justice, just like anyone else.
I believe that Malaysia is a country where minorities are protected. There are laws in our country and they are upheld.
The police have been professional, and I believe and respect our police force. They take every bit of information seriously and in my regular dealings with them, I have developed even more respect for them. They trudge on diligently despite their impossibly heavy work load.
I hope they will bring some sense and provide us answers to the madness and along the way, some reassurances to the public.