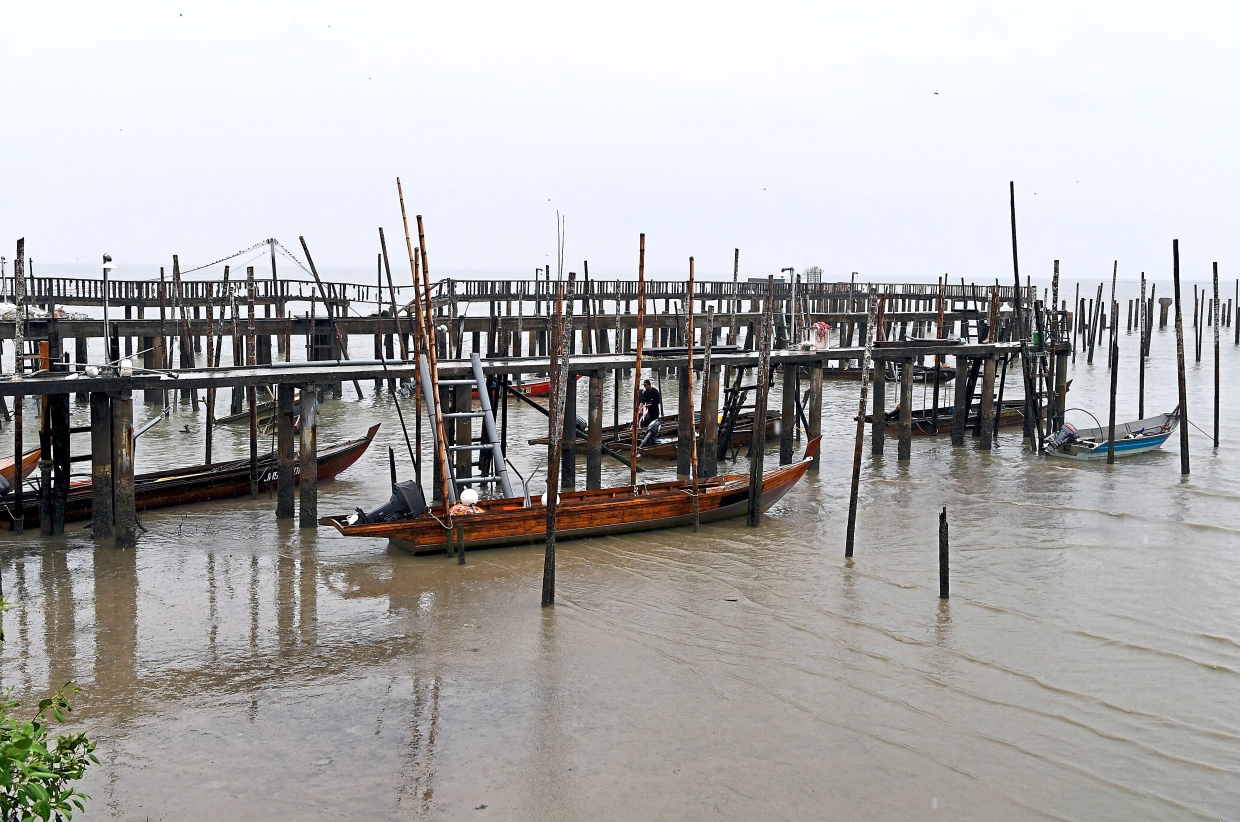 Big test: The latest by-election will be closely watched as it takes place in Tanjung Piai, which has been called a mixed constituency seat. — Bernama
An upcoming by-election could prove how far we have come from the divisive and degenerative politics of race and religion.
THE Tanjung Piai by-election will serve as a good platform for our politicians to stop, or at least, refrain, from using the race and religion cards simply because the Parliamentary constituency has almost equal representation of Malay and Chinese voters.
It has an electorate of over 53,000, of which 57% are Malays, 42% Chinese and 1% Indian. It's hardly inaccurate to describe this seat as a racially mixed one.
The relentless recycling of toxic issues, a forte of some of our politicians, will only backfire if they cross the line.
An issue may be hugely appealing to one race but appalling, and even offensive, to another community. That's the tale of plural Malaysia.
It was reassuring to hear Umno vice-president Datuk Seri Mohamed Khaled Nordin expressing hope that the Tanjung Piai by-election will be about a healthy and moderate contest for a more democratic Malaysia.
Similarly, Johor Pakatan elections director Datuk Salahuddin Ayob has pledged that Pakatan Harapan will be moderate in its campaign, pointing out that with Tanjung Piai being a mixed constituency seat, "support from one community will not be enough."
It's good that these two leaders can sit at the same table and think of the greater good for a mixed-race electorate and Malaysia. Hopefully, leaders from PAS will also read the narrative.
Malaysians, and not just Tanjung Piai folk, will be glued to this by-election since this is the biggest test for both sides.
For Umno and PAS, this is the time to prove, beyond reasonable doubt and the lofty promises, that they truly embrace multi-culturalism and inclusiveness.
Their pact, while strategically sensible, is viewed as an alliance that campaigns only for the interests of the Malays and Islam.
That has spooked many Malaysians, and is certainly not going to help their cause in winning in the next general election, especially if they don't stop their aggressive approach.
The right thing for Umno and PAS to do is to support a candidate from an Opposition party, in this case MCA, and prove that politics transcends race.
Not all the 222 Parliamentary constituencies are Malay-Muslim majority, and no party can form the next government without Sabah and Sarawak, which have 25 and 31 seats respectively. In Sarawak, from the 31 seats, 10 are Malay-Melanau majority, while 21 are non-Malays, and for Sabah, 11 of its 25 seats are in non-Muslim areas.
It's not far-fetched to assume that PAS has near-zero appeal in these two states, and that the voters there have little patience for firebrand politicians who preach race and religion.
In the case of Umno, it won 88 Parliamentary seats nationally, with 14 in Sabah and one in Labuan. Of the 73 seats in the peninsula, about 30 are small constituencies in rural areas, reads a report.
The 40-plus other seats are mostly Malay-majority, with mixed ethnicity seats, which have a sizeable number of non-Malay voters within the constituency. It would be foolish for a politician to write off these non-Malays.
Statistics indicate that there are 83 mixed Parliamentary seats where Pakatan won in the 2018 general election. Pakatan apparently secured 88% of these racially mixed seats, while Barisan National only managed 10. PAS failed to win a single ethnically mixed Parliamentary seat.
Last week, the Selangor government-linked think tank Institut Darul Ehsan reported that support for PAS in Selangor has fallen to a mere 8% – almost half of the 15% vote it received in 2018. But, of course, the findings will be questioned with the think tank being state funded.
It claimed that PAS has three kinds of supporters – the hardcore, non-members who back the party's ideals, and PAS voters who are neither members nor supporters but vote for the party based on personal reasons or are attracted to the party's alternative offer.
Increasing the number of racially mixed Parliamentary seats will be the best way to sustain moderate politics.
It will end the use of race and religion because candidates will know it would be foolhardy on their part.
But it would be challenging, too, since the Malay-Muslim population has shot up while the Chinese and Indian electorate is shrinking. There are more foreigners than Indians in Malaysia, and that's a fact. The result is there are absolutely no Indian-majority seats.
It would also be more difficult to carve out racially-mixed seats in east coast states like Kelantan, Terengganu and, to some extent, Pahang, as they are predominantly Malay.
So, Sabah and Sarawak must continue to be the bastion of moderate and multiracial politics, and these two states will likely be the ones to hold the fort.
However, there is a suggestion that Malaysia can have up to 140 mixed seats out of the 222, and it would be up to the Election Commission to draw up such boundaries to ensure there are no clear racial majorities.
The dynamics of politics will change, and politicians would have no choice but to campaign across ethnic lines. The appeal of communal politics will also be neutralised, and that can only be good in the long run.
After six decades of independence, we are heading down a slippery slope if our politicians continue to harp on race and religion.