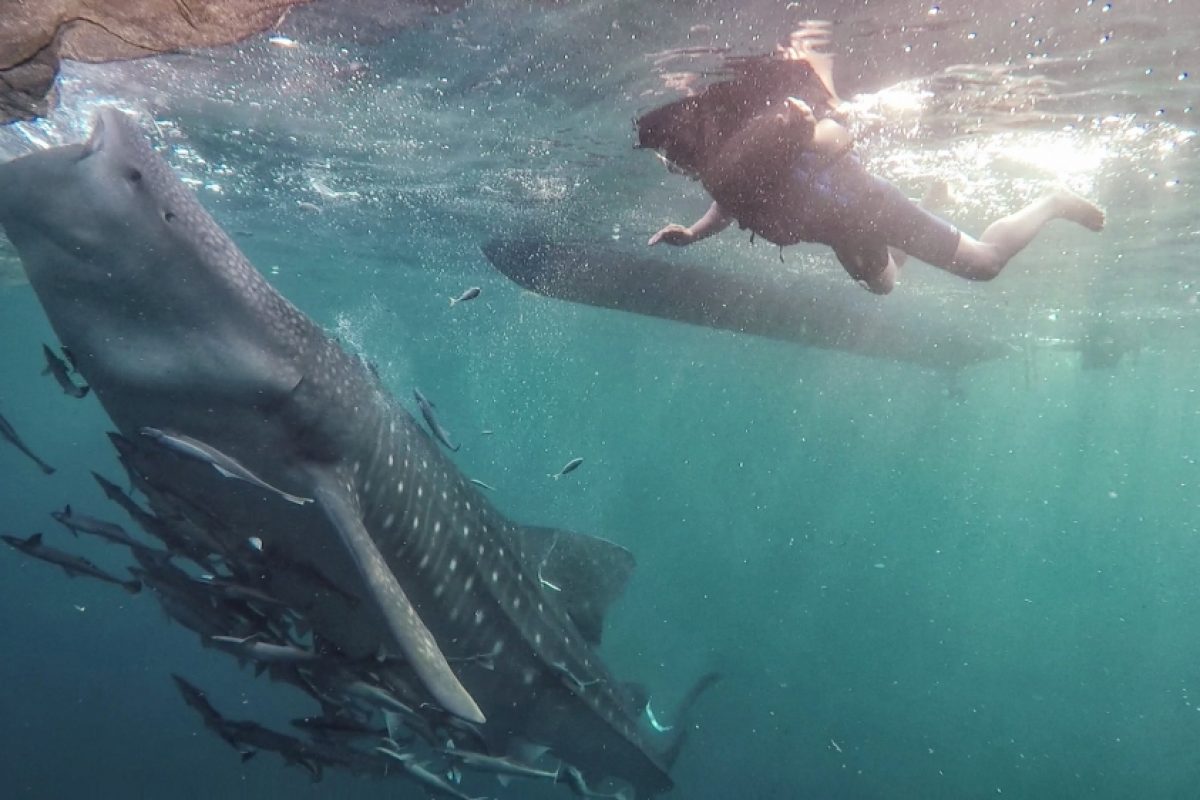 It's baffling how a paradise, dubbed Kalimantan's best-kept secret, has eluded not only most Malaysians, but Sabahans in Tawau, which is the closest point to this place. Yet, it's literally in our own backyard!
Tarakan, the Indonesian island city of North Kalimantan, is just 40 minutes away by flight from Tawau. It's the gateway to the Derawan Islands, located in the province of East Kalimantan.
Together, the provinces comprise 31 islands, but the best known are Derawan, Maratua, Sangkalaki and Kakaban.
The prize of my pursuit to these boondocks? The chance to swim in the Sulawesi Sea with whale sharks, like they are our neighbours.
Like with most of my trips, it took a year's planning, and truth be told, it had become a near obsession – I had thought and dreamt of checking this on my bucket list for a while now.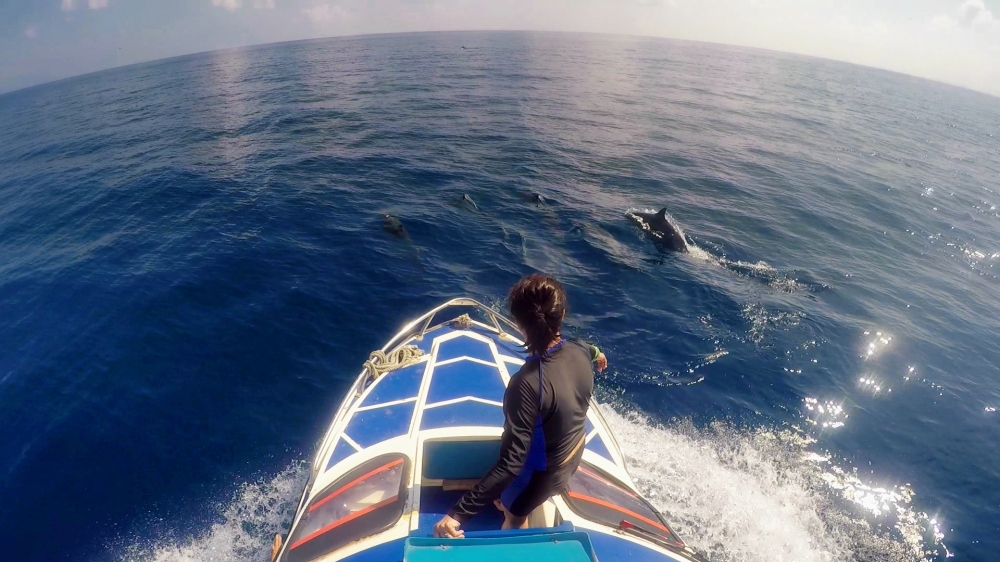 Dolphins at Sulawesi Sea. WONG CHUN WAI/The Star
Haze or no haze, the disruption in weather conditions wasn't going to hold me back. With the bit between my teeth, I was bent on getting there, even if I knew I was headed to where forest clearings have apparently taken place.
And luckily, I ignored the naysayers, well intentioned they may be, because the Indonesian portion of Borneo is nearly 550,000sq km, a huge place indeed, so there was always going to be pockets of good weather.
Either way, I rode my luck because the thought of calling off the trip never crossed my mind. Just as well, because when I arrived at Derawan island on Sept 27, the skies were perfectly clear.
God was kind to me, and at our hotel in Maratua island, my wife and I were the only guests then. Everyone else had cancelled their bookings because of the bad weather reports. So, when I took the three-hour speed boat trip from Tarakan to the islands, I knew we were going to have the place all to ourselves.
Reaching "whale shark point" involved waking up at 4am to prep ourselves for the swim with these fishes, but I was already awake at 2.30am, simply unable to contain the excitement that was building up in me.
We waited at the pier well before the boat crew took us on the 5am boat trip destined for a fishing platform locally known as bagan, situated in the Taliyasan sub-district out in the ocean. It was about a two-hour journey from my hotel.
At these platforms, whale sharks congregate to feed on small fishes that fishermen toss out. This abundance of fish also includes anchovies that escape their nets.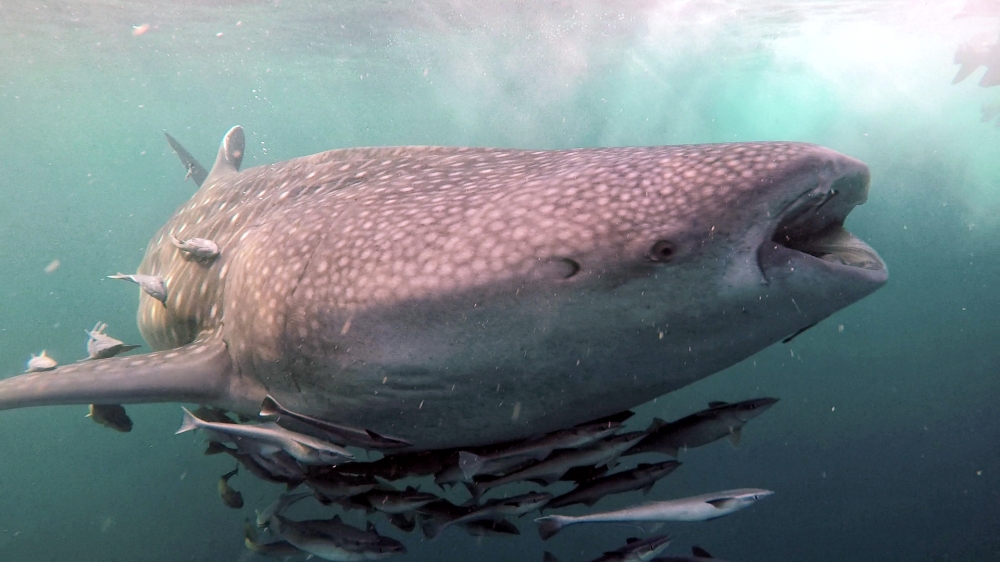 Whale shark at Sulawesi Sea. WONG CHUN WAI/The Star
Animals being unpredictable, it was difficult to pinpoint which platforms the whale sharks were going to be at, so the boat man wisely communicated with his contacts to learn where we needed to head to.
Lady Luck must have been smiling on me because we located a platform where four whale sharks had turned up.
Struggling to suppress our kiasuness, we also wanted to be there before other tourists got wind of our good fortune. I was just not up to having strangers join our swim with Jonah – the nick name I had given these spotted fish.
According to the Bible, Jonah was an Israelite whom God had called to be a prophet, but who refused to accept his divine mission and left on a sea voyage instead. But he was swallowed by a whale, and lived for three days inside the creature, after which the mammal vomited Jonah out onto dry land.
Whale sharks, the largest extant fish species and living non-mammalian vertebrate, are far from menacing. In fact, they are toothless and only feed on plankton and small fishes. But accidents have happened, and human beings – including photographers – have been accidentally swallowed and consequently thrown up. The worst outcomes have largely been shocked whale sharks and dazed human beings.
Fortunately, I had these huge, slow-moving creatures all to myself for at least 30 minutes, before two boats – one carrying Chinese scuba divers with sophisticated cameras, and the other with local tourists from Bandung, and a Russian couple. This wasn't a case of more the merrier because it ruined my private time with these gentle giants.
They moved gracefully around me, taking occasional trips up to the surface to feed on the fishes, before dipping back into the waters below.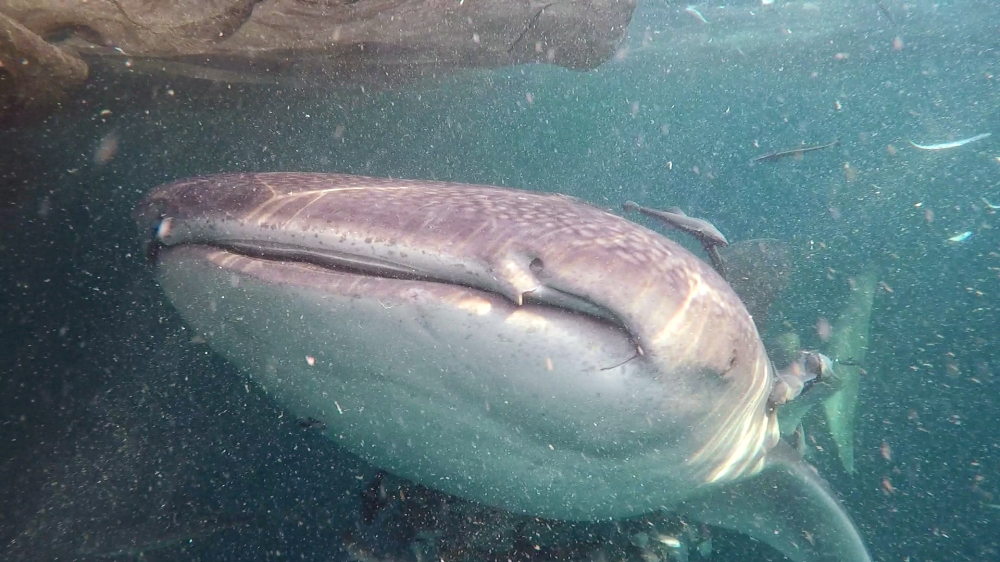 Whale sharks, the largest extant fish species and living non-mammalian vertebrate, are far from menacing.
Then, one came so close to me that I had to quickly scramble away. It seemed like I didn't get far enough because the whale shark's body nearly grazed me, its sheer size jolting me.
My wife had a closer encounter with the creature opening its huge mouth right in front of her, and as the video revealed later, she was literally on top of me. I didn't even realise this in the magic of the moment.
It was surreal to have these majestic creatures gliding near us, and swimming along with us. Fortunately, my experienced guide and photographer Ricky Masiwa, recorded these scenes for my bragging rights. At one point, three of these fishes came close to me, as if to pose for pictures with me.
Apparently, there are about 10 whale sharks living in the area and their size can reach up to 7m, or more than 22ft.
The best time to witness these beautiful animals is when there is no moon, when fishermen are busy at home at night hauling in their catch and of course, discarding the small fishes in the morning.
During full moons, these platforms are sometimes closed as fishermen transfer their fish traps to other locations.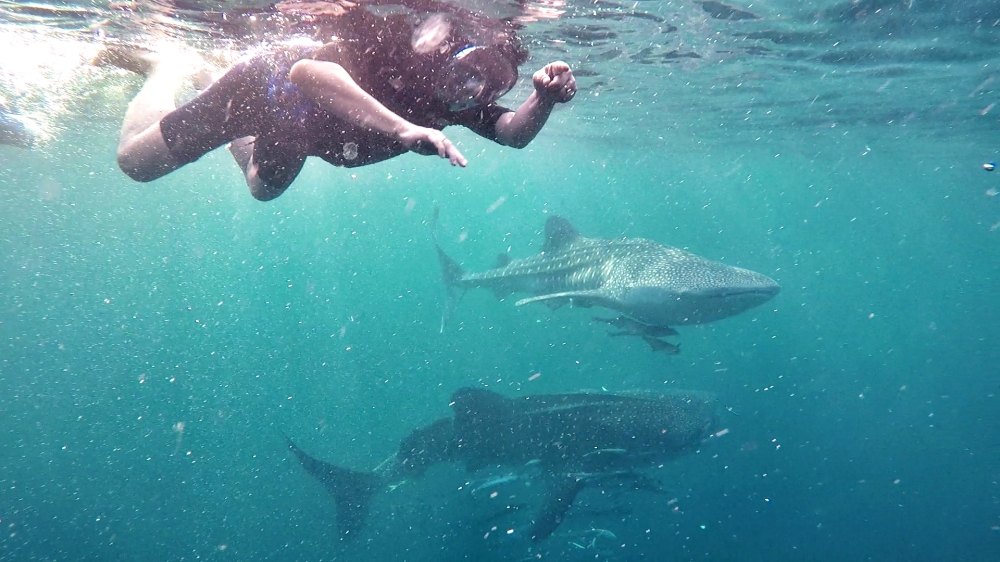 The gentle giants moved gracefully around, taking occasional trips up to the surface to feed on the fishes, before dipping back into the waters below.
So, it's always best to reference a calendar for ideal timing. Likewise, ensure calm sea conditions and that it's not the rainy season. Choppy seas and underwater currents are also situations to avoid being out in the open ocean because of the obvious hazards.
My trip last week was my second one to that region. I discovered these islands a year ago when I was looking for a nearby spot to swim with stingless jellyfish.
However, I was saddened to learn that Palau has closed its lake famed for these little jellyfish, due to environmental depravation. Tourists dipping in the lake's water have also been blamed for killing these translucent creatures with their use of sun block.
There are only five such spots in the world, and at the Kakaban Island, I finally fulfilled my wish of swimming with millions of jellyfish in these crystal-clear waters.
But on this trip though, it was to discover whale sharks, manta rays and dolphins off Derawan Islands, where the marine biodiversity is one of the richest on Earth.
It wouldn't be far-fetched to suggest that this is one of the last untouched marine paradises, with 872 species of reef fishes, and 507 species of coral and invertebrates.
Derawan Islands is indeed heavenly, and we should unflinchingly aspire to protect this place.
The thought of the Indonesian capital being moved from Jakarta to Kalimantan is haunting me. But I still promised these whale sharks that I will be back to swim with them again.