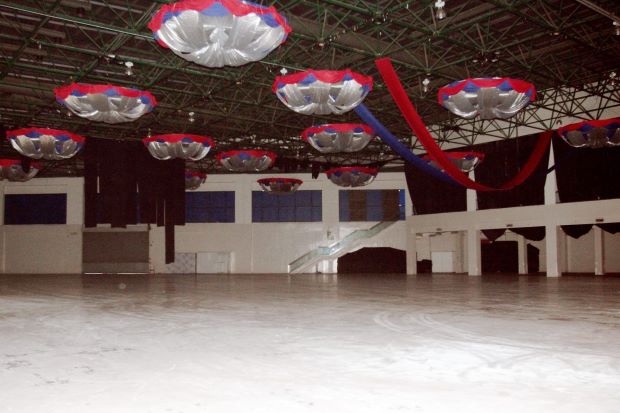 IF you want to watch a good concert without having to worry about our Malaysian authorities throwing a spanner in the works at the last minute, then just head to Jakarta, Bangkok or Singapore.
Talk to concert promoters in Malaysia – there are not that many in this financially risky business – and they will tell you that Malaysia has a bad reputation among artistes in this region. Bad is an understatement, really.
Some Malaysian concert promoters have moved to China to stage shows there as they find dealing with the communist authorities is actually simpler. Not to forget, the market in China is huge, with the potential for larger audiences, like in Jakarta and Bangkok.
Our problem is that just about ­everyone in Malaysia wants to have a big say over how concerts should be organised, or whether they can be organised in the first place. And what is ridiculous is that most of them do not even know who the artistes are, yet they have strong opinions over whether they are "morally suitable" for the impressionable young minds in our country.
The most powerful body is the Central Agency for Applications of Filming and Performance by Foreign Artistes or Puspal.
The agency was set up by the Cabinet in 2001 to coordinate and consider all applications for filming and performance by foreign artistes. It has so much clout that no concert promoter would dare to make a comment, even a little squeak, about Puspal, for fear of being blacklisted. Puspal reports to the Communications and Multimedia Minister.
Then there are the authorities at other levels. And the hottest issue now is that even the district police headquarters can stop an event. Last week, the highly awaited "Thirst 2015: We Are All Stardust" event, which was scheduled to take place at Mines International Exhibition & Contention Centre (MIECC), was cancelled at the last minute.
Never mind if it was supposed to be a closed-door dance music event with only non-Muslims allowed, since beer would be served. For the organisers, one year of planning went down the drain, thanks to the fickleness of the police and the Subang Jaya Municipal Council.
According to reports, on the afternoon of April 24, the day before the event, the police sent a letter to MPSJ stating that they would not support the concert. This led to the MPSJ withdrawing the entertainment permit that had been issued to the organisers. It has also been claimed that the Serdang police had initially issued a letter on March 25 stating that they had no objections to the staging of this event.
MPSJ then issued a temporary permit to the organisers, Future Sound Asia Sdn Bhd, on April 21, to stage the concert, subject to certain conditions. They included ­ensuring that there would be no one under the age of 18 attending the concert, and that Muslims are also forbidden to attend.
The police have cited security reasons for their decision and have denied that they acted following a complaint by Seri Serdang state assemblyman Noor Hanim Ismail, who wrote an official letter objecting to the concert.
The PAS representative reportedly said it was her responsibility as a Muslim legislator to stop the concert, which is sponsored by beer company Heineken, as it would have an adverse social impact on society.
Ikatan Muslimin Malaysia (Isma)'s Youth wing has also reportedly backed the authorities' decision to withdraw support for Thirst 2015, claiming the event encourages the consumption of alcohol.
Pardon the expression but these objections have left a bitter taste in my mouth. As a non-Muslim who drinks, I believe I have the right to enjoy a party with alcohol served. It is not for PAS or Isma to pass moral judgement on non-Muslims as the conditions clearly stated that Muslims would not be allowed to participate.
Thank you very much to non-Muslims who cast their votes for PAS candidates in the 2013 general election. Thank you for believing that PAS policies, including the implementation of hudud laws, would not affect non-Muslims.
Before this issue broke out, there was also a lot of debate generated when it was revealed that the Malaysian Islamic Development Department (Jakim) had proposed that males and females be segregated during concerts. Its guidelines included a section on dealing with the organisation of entertain­ment events whereby Jakim said such programmes should not allow "mixing (percampuran) of males and females in the audience".
The guidelines were endorsed during the 107th National Fatwa Committee Meeting held on Feb 10 and 11 this year.
According to reports, the guidelines also specified that concert organisers should not allow pergaulan bebas (mingling) between men and women during rehearsals.
Needless to say, it created a furore among Malaysians of all races for its impracticality and the controversy was also widely reported in neighbouring countries.
Jakim subsequently backpedalled and clarified it was merely a guideline. Well, if Malaysians had not spoken up, it could well be regarded as a regulation.
It would appear no one gave any thought as to how the gender segregation proposal could be implemented. Would it mean married couples have to be seated separately? And does the rule apply to non-Muslims as well? If it is a yes, the rights of non-­Muslims would surely be infringed. And we all know that some members of our royalty, including certain Sultans and their families, like attending concerts. Would the regulation be applicable to them as well?
It has also been reported that Jakim has ruled that jokes made during performances must be appropriate and cannot lead to "excessive laughter".
Now, who is to decide what kind of jokes would be deemed appropriate and is there such a thing as "moderate laughter"? This sounds really absurd, even to an advocate of moderation like me.
But by now, Malaysians have got used to such absurdities. Three years ago, a Singaporean dance troupe was denied a permit to perform here owing to their "indecent" costumes. Puspal was reportedly against the female dancers wearing tutus as well as the tights worn by men.
If ballet dancers do not wear tutus and tights, then what are they supposed to wear? In the end, it had to take the minister to knock some sense into them.
The point here is this – do we always need to run to the Prime Minister or Minister for something as ordinary as holding a concert?
Back in 2008, the promoter of the Avril Lavigne concert, someone I know, was in tears because there was pressure from PAS leader Nasruddin Hassan for the show to be cancelled. Imagine the financial losses he had to bear. Even though the argument was frivolous, there were few Umno leaders who had the courage to speak up against this politician.
Lavigne may just be a skinny artiste to most of her fans but Nasruddin, now the MP for Temerloh, found her too sultry and sexy to be allowed to perform in Kuala Lumpur. The promoter was desperate but thankfully was able to seek the help of then Prime Minister Tun Abdullah Ahmad Badawi to intervene and allow the show to proceed.
Interestingly enough, in the 2013 elections, there were enough Chinese voters who supported Nasruddin to help him defeat the incumbent MP, Datuk Saifuddin Abdullah, now a fellow moderation advocate.
Malaysia is in danger of becoming a basket case with extreme theologians and communal champions appearing to combine their strengths to push their agendas.
If moderate Malaysians do not speak up, or prefer to let others do the job, we will be heading towards a Malaysia which our founding fathers never envisioned.
There will be no turning back if we do not speak up for a moderate Malaysia. We must insist on the middle ground.