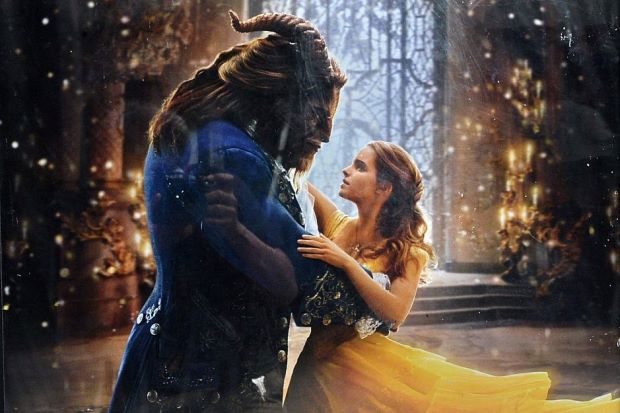 Seriously, we should be more worried about having dangerous criminals, IS wannabes, racial bigots and the corrupt in our midst who are more likely to tear this country apart than a scene in a movie.
HERE'S a piece of surprising news: Disney's latest release, Beauty and The Beast, is currently showing in Brunei, a conservative country which has imposed strict Islamic laws. Yet, the movie, with its much talked-about "gay moment" was actually approved without a snip over there.
It is unlikely that the authorities in Brunei were not aware of the controversy over the purported "moment" in the movie.
The film is currently showing at the tiny kingdom's Cineplex in Times Square while the 3-D version is being screened at Empire.
Indonesia, the world's most populous Muslim majority nation, has also allowed the movie to be shown without cuts with the condition that it is only for those above the age of 13. This is apart from Pakistan, Egypt, Turkey, Bangladesh and Dubai.
But over here in Malaysia, we have to cringe in embarrassment over a decision to snip the scene, which has again propelled Malaysia in the world news for the wrong reasons. The latest news is that Walt Disney has filed an appeal with the Home Ministry over the decision.
Till now, Malaysians aren't sure if they will get to watch the movie on the big screen.
If there is any consolation, a cinema in Alabama, the United States, has refused to screen the movie and has also made international news.
Disney has chosen to pull Beauty and The Beast from the Malaysian cinemas rather than comply with the request to cut four minutes of footage that supposedly involves the "gay moment."
News reports have quoted Malaysian Censorship Board chairman Datuk Abdul Halim Abdul Hamid as saying that the film was approved with a P13 parental guidance classification with a "minor cut." That classification means that an adult must accompany any viewer under the age of 13.
With due respect, if it involves four minutes of editing as reported, then it is hardly a minor cut. Four seconds is minor but four minutes isn't, let's be real.
The board may just be doing its job but it's an exercise in futility, really. It is absurd and a complete waste of time in the digital age, to put it simply.
Even a seven-year-old knows how to download a movie or look for these gay moments on YouTube and adults who are computer illiterate will just buy a pirated DVD.
Surely, no one is convinced that moments in the film which depicts homosexual characters or emotional confessions are enough for Malaysians to embrace the gay culture.
If the board's logic is to be believed, then the cinema audience would emulate the violence they watched on the screens. We should then ask if we should just ban these movies as it would have influential impact.
In the 130-minute long film, the character LeFou, sidekick to the villain Gaston, is said to have expressed affection for his macho and egoistic boss and also dances with a man at a ball.
Honestly, most of us will get to watch any part of the movie in private and really, there is nothing anyone can do about it.
And now, those who had no intention of watching this remake of the classic cartoon will want to watch it. Thanks to the decision of a few powerful people on the board who decided what we can or cannot watch in our cinemas.
It would have been better if the movie was approved but with an 18+ rating, which is suitable for only the mature audience, applicable for movies with elements of violence, horror, politics or counter culture.
Even in Russia, a country known for its strong, even violent actions against gays, the authorities have allowed the screening of the movie albeit with a 16+ rating.
Singapore has also approved the movie by giving it a PG rating, meaning it is deemed suitable for all ages, with the caveat that parents are advised to accompany their children.
Against this backdrop of incredulity in Malaysia, there was a voice of reason from Tourism and Culture Minister Datuk Seri Nazri Aziz.
Not many of our ministers dared to speak up against the tide of religious conservatism that seems to be affecting the country.
Nazri plainly described the blanket ban on movies based on a character or scene as ridiculous, saying that the movie had to be looked at in its entirety before a ban could be imposed against it.
He reportedly said that the presence of such characters in the film would not influence young children to consider delving in homosexuality.
"All these years, even without the homosexual character in the Beauty and the Beast, there have been homosexual people in the world. I don't think it is going to influence anyone.
"We need to think, we must allow people to decide for themselves. There are stories about murder and by law, that is wrong, but do you ban it in a film? Where do you draw the line?" he told the press last week.
Nazri expressed support for Disney for being firm in wanting to screen the entire movie without edits.
Malaysia does not condone the LGBT (lesbian, gay, bisexual and transgender) culture but we should be more worried about having dangerous criminals, religious extremists, IS wannabes, racial bigots and the corrupt in our midst who are more likely to tear this country apart than gays.
For most of us older Malaysians, the word "gay" simply means "happy" and it is definitely not a word to describe a sexual preference although it is commonly and universally used for that these days.
And given the horrendous decline of the English language in Malaysia, we hope no one gets offended if many of us say we choose to be gay most of the time.